Seven Pahang DAP state assemblypersons have come together to reaffirm their opposition to the continued operation of Lynas's rare-earths processing plant in Gebeng, near Kuantan.
"We are deeply disappointed by the cabinet's decision to extend Lynas's operating license for six months," said the seven today, revealing divisions within the ruling Pakatan Harapan federal government on the issue.
The seven were Lee Chin Chen (Bilut), Young Syefura Othman (Ketari), Kamache Doray Rajoo (Sabai), Chow Yu Hui (Tras), Chiong Yoke Kong (Tanah Rata), Woo Chee Wan (Mentakab) and Leong Yu Man (Triang).
"We are of the opinion that the cabinet should listen to the views of the Anti-Lynas Movement.
"Even though Malaysia is constrained by the Basel Convention and Lynas did not comply with the agreement of transporting the radioactive residue abroad in 2012, what Malaysia can and should do is, at the very least, stop renewing Lynas Corp's operating license," they said.
They gave their backing to Bentong MP Wong Tack who has spearheaded anti-Lynas campaigns.
"He utilises his role as a backbencher and also continues to fight outside Parliament for the shutting down Lynas' plant," they said.
The seven state assemblypersons also opined that the cabinet's decision has not allayed the public's concerns and worries over the continued operations of the rare-earth metals plant.
They did, however, acknowledge that Lynas's license was only renewed for six months with three conditions that were a lot stricter than those set by the previous BN administration such as the constructing a permanent disposal facility (PDF).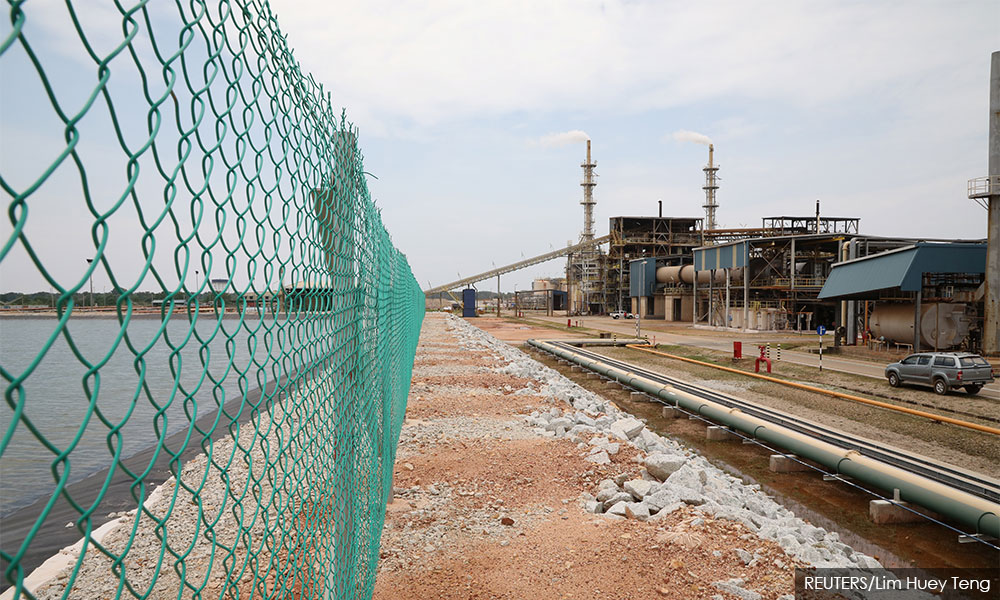 "Over the past eight years, Lynas has accumulated radioactive residue that has exceeded 580,000 tonnes at its storage facilities and which are vulnerable to natural disaster threats such as floods.
"This justification alone is more than sufficient to deny Lynas's request to renew its operating license," they pointed out.
They also said the license renewal was a violation of the 39th point in Pakatan Harapan's election manifesto under "Balancing economic growth with environmental protection" which stated that:
"All laws and regulations pertaining to environmental management and protection will be revised so that proper governance structures can be created in line with the increasingly demanding modern times. Strict rules will be enforced to ensure that foreign companies in Malaysia do not contribute to pollution."
The seven also challenged the government's logic in "sending back foreign plastic waste but allowing radioactive residue of rare-earths mining to remain in the country.
"Such a decision has deeply disappointed many anti-Lynas activists who have been struggling at the forefront for the past eight years. 
"They are all firm supporters of Harapan who believed that the Lynas plant would be shut down after the change of government."
RELATED REPORTS:
At least 13 ministers signed pledge to scrap Lynas in 2012
Cabinet made collective decision on Lynas, says Syed Saddiq
Lynas now the winner, says Kuantan MP
Lynas confident of fulfilling decision on permanent disposal facility