Minister in the Prime Minister's Department Liew Vui Keong has taken to task a Sabah daily over its report misquoting Prime Minister Dr Mahathir Mohamad and the level of engagement of Sabah ministers in the cabinet.
The report by the daily had quoted Mahathir as saying that Sabah representatives in the cabinet "did not say anything" when it came to major decisions by the government.
This led to Warisan's Darell Leiking issuing a statement denying such a claim and pointing out that the prime minister and other cabinet members should know that he and other Sabah ministers had been vocal.
Liew, in a statement, provided footage of the original interview showing that the prime minister had indeed been misrepresented by the story.
The interview shows the prime minister being asked questions by a representative from the daily. The representative asked a multi-part question ending with, "The Sabah government leaders were not too happy that they were not consulted on several issues, namely the departure levy tax, the introduction of Jawi and the appointment of the UMS vice-chancellor. What are your comments about that?"
The prime minister then responded: "Well, the Sabah government did not say anything to us, only you said it, but I still want to believe you."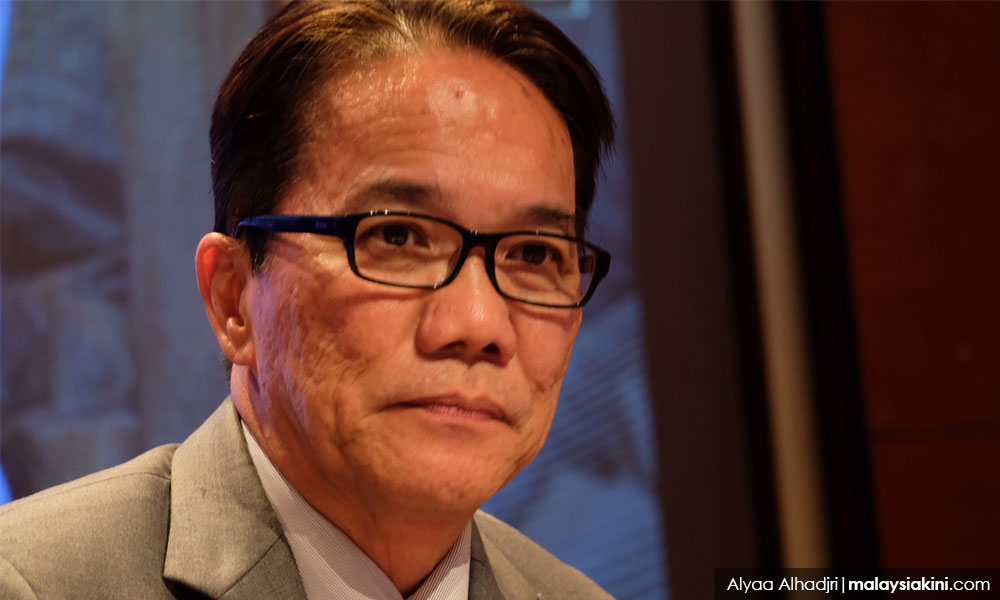 Liew (above) points out that nowhere in the response did Mahathir say that the Sabah ministers were not vocal about these issues.
He said that Mahathir never, "mentioned that my Sabahan colleagues and I (Liew) had never raised our concerns in the cabinet on major issues such as the departure levy, appointment of the new UMS vice-chancellor and the introduction of Jawi in primary schools next year."
Liew went on to press for a retraction and apology from the daily, saying: "I am deeply disturbed by the unprofessionalism of this news reporting. I call upon all Malaysians to reject unethical media reporting which distorts the truth to create social tensions and unrest."
"As ministers for all Malaysians and together with all my cabinet colleagues, we strive to carry out our duties to the best of our abilities, to rebuild our nation, pushing for institutional reform and addressing nationwide social and economic inequality, and eradicate corruption," said Liew.