Several anti-Lynas NGOs are mulling taking legal action to stop the government from issuing a six-month temporary operating licence to Lynas rare earth plant in Gebeng, Kuantan.
The group's lawyer Hon Kai Ping (below) said his client is considering doing so via a judicial review to quash the government's decision on the six-month operating licence to Lynas.
"We may file a court injunction, to get more documents and also to stop the issuance of a (six-months operating) licence to Lynas," he said.
"It could be a judicial review, but the lawyers have yet to meet (on this)," he said when attending the anti-Lynas rally at Taman Gelora, Kuantan today.
Hon said he expects the legal action to be taken within a month.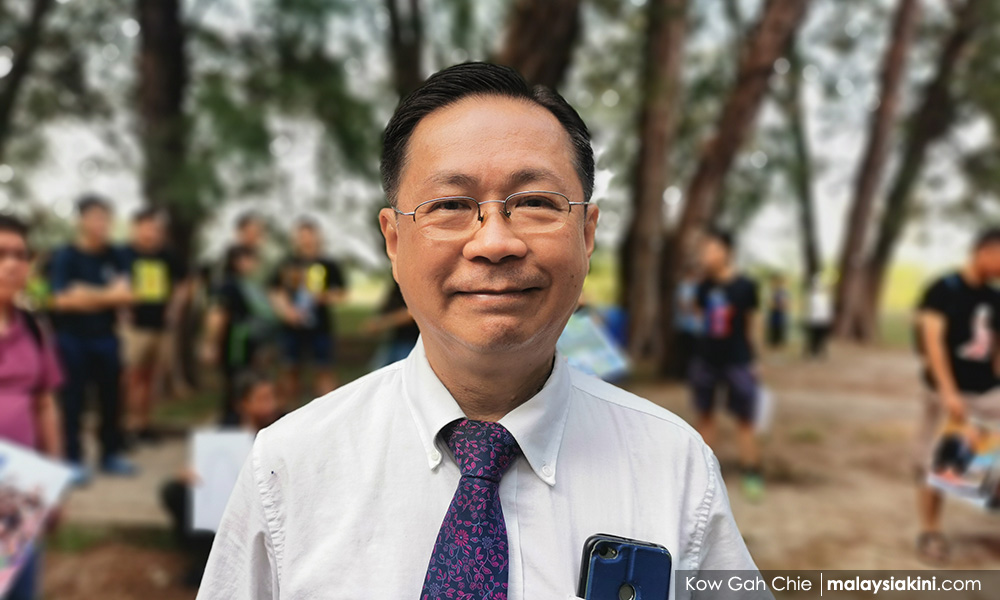 Meanwhile, environmental activist Tan Bun Teen, who led Save Malaysia Stop Lynas (SMSL) to condunct the rally today, said his group will be part of the NGOs to moot for the legal action.
"We will consider the possibility to initiate a judicial review on the recent decision by the government," he said.

The Atomic Energy Licensing Board (AELB) on Thursday announced that the government had extended the operating licence for the rare earth processing plant owned by Australian miner Lynas Corp for six months.

Earlier, the operating licence of Lynas had been extended for three years from 2016 to Sept 2 this year.
However, with the renewal of its licence, Lynas must comply with several conditions imposed on it.
Among the conditions are the transfer of its cracking and leaching process to another country, and the construction of a permanent disposal facility.
Lynas must also terminate all research and development activities on water leach purification radioactive residue as condisoil for agriculture.

RELATED REPORTS