Umno president Ahmad Zahid Hamidi has given his blessing to Selangor Umno to seek the sacking of state speaker Ng Suee Lim.
Zahid accused Ng of disrespecting Islamic affairs when he abruptly ended the Selangor state assembly sitting, which was scheduled to sit for 12 days, in just two days.
"The long sitting was ended in just two days. Why? Because there would be a bill that will be tabled by the Selangor menteri besar.
"Is he (Ng) not insolent (kurang ajar)?... I grant full power for a motion to be brought against the speaker for him to be sacked," he said when officiating the Petaling Jaya Umno division meeting this evening, according to news portal FMT.
Ng's move was seen as a manoeuvre to scuttle an amendment to the Islamic Religious Administration Enactment (State of Selangor) which would have allowed for unilateral child conversion.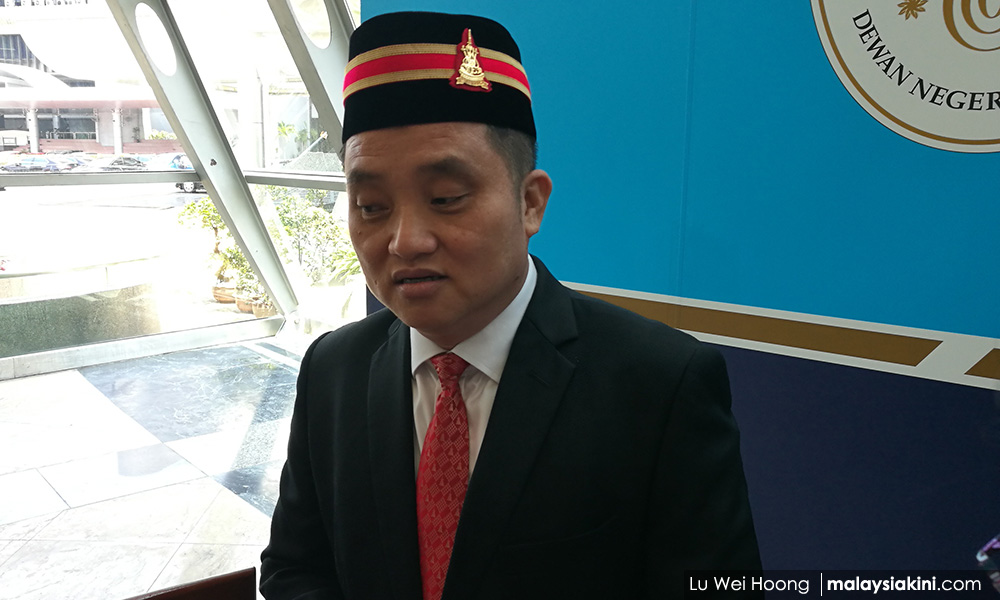 However, Ng (above) has denied that that was his motive, insisting that he had complied with House procedures.
Sources had told Malaysiakini the majority of Pakatan Harapan state assemblypersons were opposed to the amendment but Selangor Menteri Besar Amirudin Shari had tried to push through with the amendment on the grounds that it was the wish of the Selangor palace. 
However, following the issue becoming public, Amirudin said there was "wisdom" to Ng's move and said the Selangor ruler is now reviewing the amendment. 
At present, the enactment reads that those below 18 must obtain the consent of his or her "mother and father" before embracing Islam. The amendment seeks to change this to "mother or father."
On a separate issue, Zahid said the controversial preacher Zakir Naik received his permanent residence in 2015.
Zahid also sought to drag Bersatu president Muhyiddin Yassin by pointing out that he was the then deputy prime minister.
But Zahid, who was the home minister at the time, did not elaborate on Muhyiddin's role. Permanent residency falls under the jurisdiction of the Home Ministry.
On the possibility of a by-election in Kimanis, Zahid said Sabah Umno will gauge its support there before deciding to participate.