DAP's Kepong MP Lim Lip Eng hopes the government will provide help to the staff of troubled Utusan Group, which is expected to cease print publication of its newspapers Utusan Malaysia and Kosmo! tomorrow.
"As it is, with the present delay in salaries, the newsmen are having problems bringing food to the table, servicing their car loans and housing loans.
"I believe the Pakatan Harapan government will rise to the occasion, in spite of many years of being the victim of Utusan's hurtful propaganda filled with falsehoods, and provide them with the necessary aid and support to get through this difficult time.
"Harapan is a government for all Malaysians, to those who voted for them and also to those who didn't," he said in a statement today.
Lim noted reports that even if Utusan was successful in securing a new investor, it is seeking to slash the number of jobs from the current 800 to 120.
"That would mean 680 people would lose their incomes, 680 families affected," said Lim.
The announcement about the suspension of operations came just hours after workers picketed at the Utusan Group headquarters in Kuala Lumpur to demand their unpaid salaries.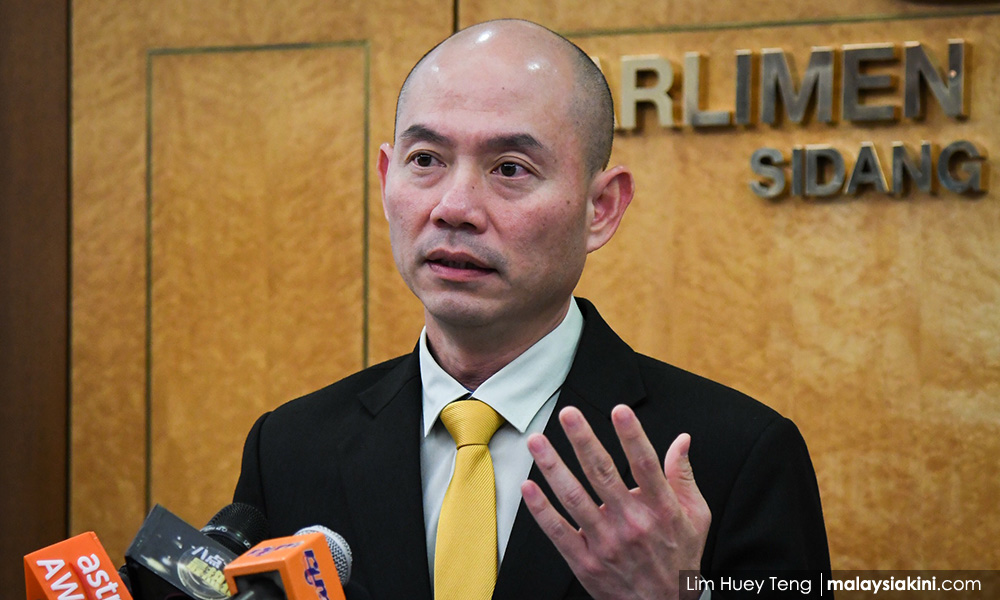 Lim (photo), who is a lawyer, thanked Utusan journalists who had covered news about him.
"I know you have tried your best to give me fair coverage and I thank you for that. 
"I wish you all the best and if you need help, legal advice or to be your voice in Parliament, do feel free to reach out to me," he said.
'Harapan's greatest achievement'
DAP Jelutong MP RSN Rayer claimed, meanwhile, claimed Utusan had not contributed to nation-building and had spewed racism during its heyday.
However, Rayer said he sympathises with the newspapers' employees who face an uncertain future.
"I wish that the Harapan government would be able to assist all its employees by offering them alternative employment in respective government departments, as these employees will all have families to support.
"I also firmly believe that these employees are blameless, as it was their top bosses and editors who were calling the shots under Umno," he said
Utusan Malaysia was considered to be a mouthpiece for the previous ruling party Umno, but the cash-strapped party sold its shares in the daily earlier this year.
This was in February when it sold its 31.61 percent stake to former Kulim Bandar Baharu MP Abdul Aziz Sheikh Fadzir for RM6.65 million, representing a 65.2 percent premium.