DAP veteran Lim Kit Siang said today that the controversy over the introduction of Jawi calligraphy in schools is a lesson that issues must be viewed in context.
In a statement, Lim expressed his shock that most Malaysians are not aware that the Standard Five Bahasa Malaysia syllabus has long contained Jawi lessons.
"It is indeed shocking that after four weeks of controversy over Jawi in Chinese and primary schools, 95 percent of Chinese and Indian Malaysians are not aware that Jawi has been in the Standard Five Bahasa Malaysia textbook for years," he said.
Lim reiterated that the decision to introduce Jawi into the Standard Four Bahasa Malaysia textbooks was made by the previous BN administration in September 2015.
"Now, MCA, Gerakan, MIC and SUPP leaders are loudest in condemning the introduction of Jawi in Chinese and Tamil primary schools.
"These are the facts and it is important that background information of the Jawi controversy be understood by all Malaysians," he said.
In the wake of the controversy, Lim pointed out, DAP has been accused by MCA, Gerakan and SUPP of selling out the rights and interests of non-Malays, but that Umno has used it to show that the party controls Putrajaya.
"One Umno leader said the cabinet decision shows that DAP is the 'true power in the Harapan government,' while another leader describes it as 'victory' of United Chinese School Committees' Association of Malaysia (Dong Zong).
"Which is which? Or neither is right?" he asked.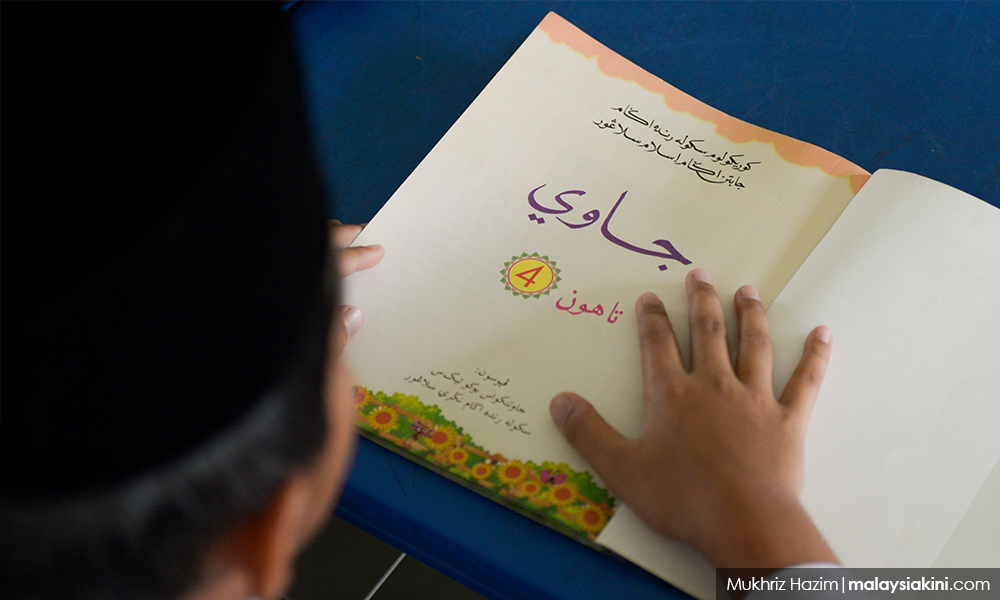 Putrajaya had initially announced that six pages of Jawi calligraphy lessons would be introduced in the Standard Four Bahasa Malaysia textbook beginning next year.
Following backlash from Chinese and Tamil education groups, however, the cabinet decided to cut khat lessons down to three pages and make its teaching optional.
The compromise failed to appease critics, with educationist groups warning of creeping Islamisation.
The government later decided that the Jawi lessons would only be taught if approved by parent-teacher associations, parents, and students.
In his statement, Lim urged Malaysians to rise above the forces threatening to tear Malaysia apart, with Merdeka Day and Malaysia Day just weeks away.
"Let us come out of our separate ethnic and religious shells, interact and appreciate the virtues and best values of each other's ethnicities," he stressed.