Prime Minister Dr Mahathir Mohamad has sought the public's understanding over problems faced by his administration in fulfilling Pakatan Harapan's promise to abolish highway toll charges.
He told reporters in Putrajaya today that the only way to remove toll booths was for the government to acquire highway operators, which was a very costly exercise.
"The problem with buying (the highways) is that if we don't allow the companies to collect toll charges, how are they going to recover the funds they put up for the acquisition? This is the problem.
"All highways need to be maintained, enlarged, add new lanes... all that cost money. Previously, money came from toll collection. But (it is) already said in the (Harapan) manifesto (that) we don't collect toll.
"If we manage to buy, we have to spend a lot of money to maintain the roads. The public has to understand the problem we face," he said.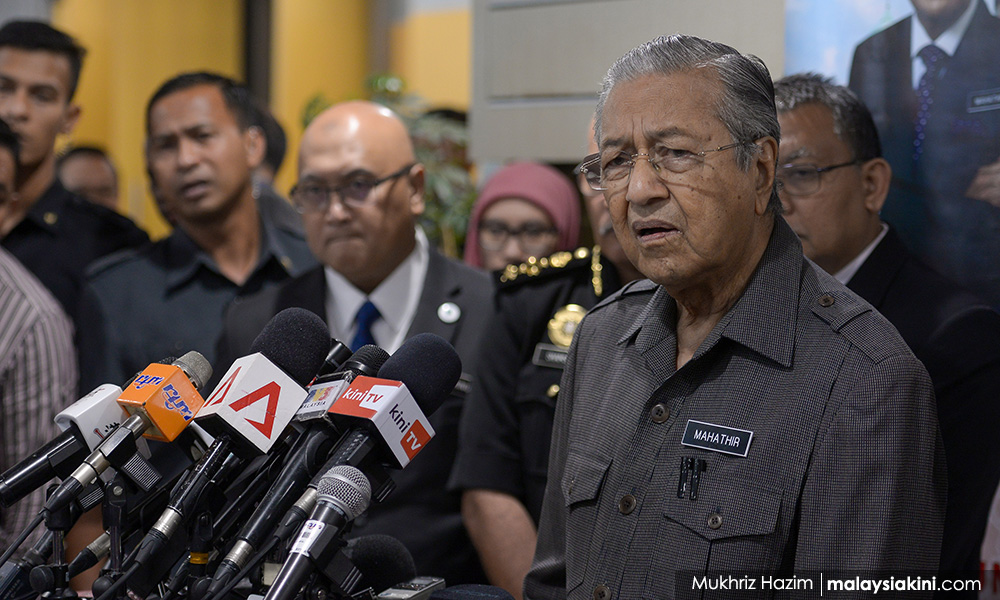 Mahathir (above) was responding to a question on a news report which suggested that there was a proposal for Khazanah Nasional Bhd to issue perpetual bonds for the federal government to acquire an unspecified number of highway operators.
This was among three proposals currently on the table, according to an article published by Singapore's Straits Times today.
A second proposal by the Works Ministry, according to Straits Times, was for the government to lease highways from owners in order to decide on the toll rates.
The third and mostly widely known proposal was proposed by the Finance Ministry. This proposal involved acquisition of four Gamuda Bhd-linked highways that would be financed through toll collection.
Toll collection would then be restructured to allow off-peak discounts and no charge after midnight.
All three proposals can only offer lower toll charges - a move considered as a compromise to meet Harapan's political objectives stated in their manifesto.
Meanwhile, Mahathir said that the proposal by Maju Holdings Sdn Bhd to take over Plus Malaysia Bhd was still being studied.
"Surely they will (still) need to collect toll. If there are no toll charges, they won't buy... Their proposal includes reducing toll charges.
"They want to do all sorts of things, (such as) fixing the roads. So, we are still considering," he said.
Related: