Iskandar Puteri Member of Parliament Lim Kit Siang urged all Malaysians to embrace Sultan of Perak, Sultan Nazrin Shah's speech on the strong cultural diversity in Malaysia as a perfect platform for dialogue between different religions.
The senior DAP leader emphasised that by appreciating and embracing what the Sultan said, Malaysia could play a bigger role in the international community to foster understanding, tolerance and harmony, when elements of hate, intolerance and conflict begin to emerge.
"The speech by Sultan Nazrin Shah at the Malaysia-China Youth Civilisational Dialogue on Islam and Confucianism held in conjunction with the 45th anniversary of Malaysia-China diplomatic relations was appropriate and timely.,
"Both the speech and the dialogue highlight the important fact that Malaysia is the confluence of four great civilisations in the world – Islamic, Chinese, Indian and Western – and represent a challenge to Malaysians as to how we can best leverage on their values and qualities to build a great Malaysian nation and a better world," he said in a statement yesterday.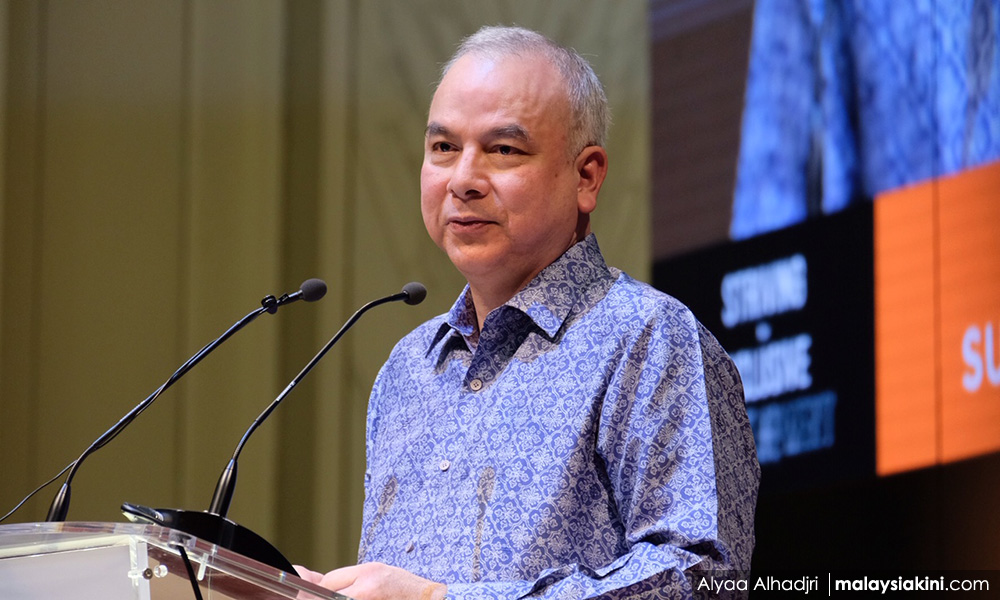 Lim said Sultan Nazrin's (photo) statement was accurate, that we are living in an increasingly conflicted and divided world. But moderates of all ethnicities, religions, cultures and nations must not cede territory to the extremists and the irrational, as the majority everywhere are moderates and rational people.
Lim added as said by Sultan Nazrin at the 48th convocation of the Ungku Omar Polytechnic in Ipoh, Malaysians should reject racism and religious extremism.
He said: "After 62 years of independence, the voice of unity and the voice of moderation that encompasses the people, should never be allowed to be seized by anyone for the purposes of shallow short-term politics.
"The future of the people and the country should not be handed to groups that bring racial and religious extremist ideologies," Lim said. 
 Meanwhile, Lim said he always believed that multiracial, multi-religious and multi-cultural Malaysia is very well placed as the confluence of the four great civilisations of the world to play a leading role in this "Alliance of Civilisations", both domestically and in the international arena.
"If Sultan Nazrin's speech can help Malaysia move in this direction, to promote understanding, tolerance and mutual respect among the different races, religions and cultures, both in the country and globally, to check the rise of hate and intolerance, it will be the greatest achievement of the royal address," he added.
- Bernama