MALAYSIANSKINI | Samuel Isaiah is leaving on a jet plane today. It is a bittersweet feeling for the young man who made his name recently as one of the country's best-loved and most enterprising teachers.
A native of Kuantan, Samuel made the news when more than 100 of his students travelled over 200km to attend his wedding in 2017.
Samuel's success in helping to turn around the academic performance of his students in SK Runchang, Muadzam Shah, was also recognised when he was a recipient of the Education Ministry's Superhero Teachers Award in conjunction with Teachers' Day this year.
However, a twist in the tale has emerged. Samuel's eight-year stint at the school ended earlier this month, and today he is flying off to begin a whole new adventure as a Fulbright scholar on the other side of the world.
The 32-year-old graduate of Universiti Utara Malaysia and Teachers Training Institute Penang is off to pursue a Masters in Educational Policy and Leadership at the State University of New York in Albany.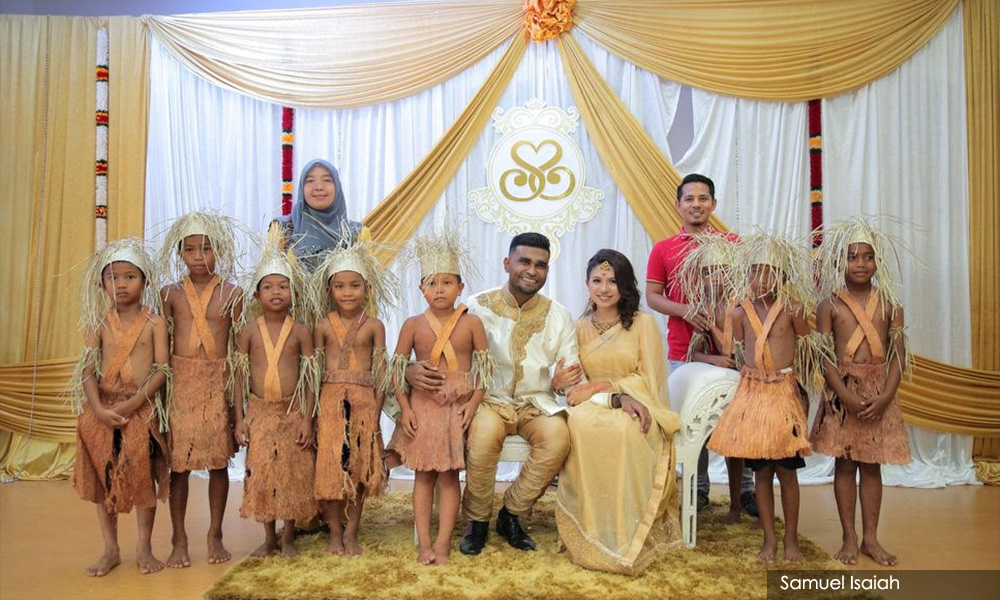 For Samuel, this is definitely not a permanent goodbye, as he has vowed to return with his additional skills to help the community.
An unlikely start
"Initially, it was very unexpected when I was sent to this school," he told Malaysiakini in an interview.
"When I was in teacher's college and university I expected to be sent to an urban school in Penang or Kuala Lumpur where I could expand my ideas and develop professionally." 
However, fate had other plans and Samuel found himself assigned to a school in rural Pahang.
"This journey took on a whole different meaning ever since I first stepped into the school. I think what I felt the most was the negative perceptions that were surrounding the Orang Asli children and the Jakun community in general.
"When I started to get into the livelihoods of the people there and the children there, then I felt I connected with them a lot. I made it a personal crusade to bring forth the best in my children and to empower them," he said.
Change did not come overnight, however.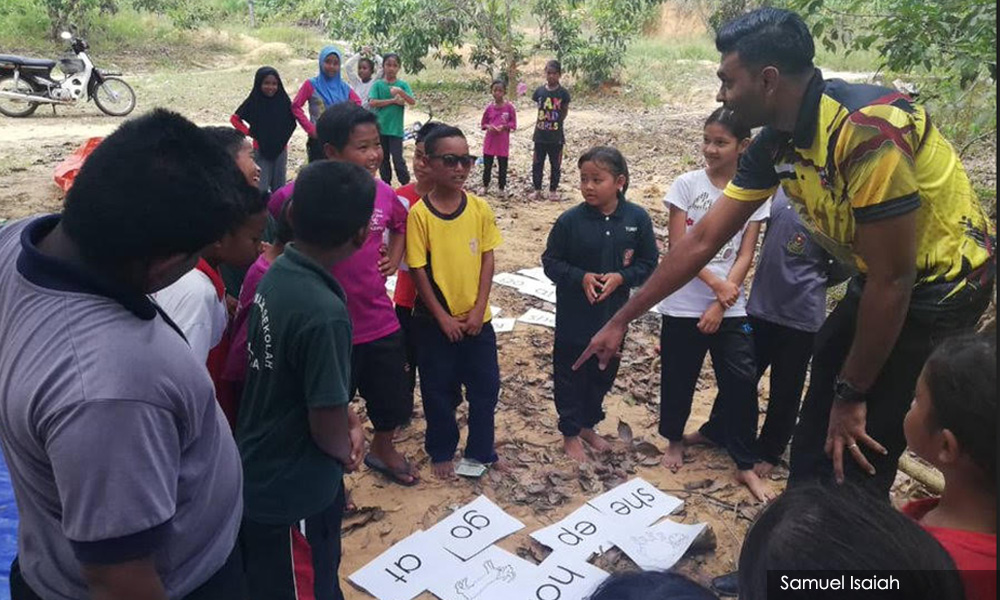 "First, I transformed how I delivered my lessons in the classroom. Then we worked on providing better infrastructure for the school. 
"Then, as an extension of that, over this past year, I started conducting lessons in the community itself."
Samuel's innovative hands-on methods of teaching English managed to engage his students and helped foster a rapid transformation in the attitude towards learning.
The Jakun pupils from the school, who initially had trouble speaking English, started scoring As in their UPSR. And where the passing rate for English had been 30 percent, it has now risen to 80 percent.
Samuel says that his role was to unlock the potential within the children. With patience, persistence and belief came results.
"I would say that the source of all this is when I fell in love with the kids and saw their potential. We built this strong relationship, something that I never ever imagined would happen," he said.
Future goals
So just what can a teacher like Samuel accomplish in the United States?
"There are other aspects that our current education system does not cater to, especially regarding the needs of the Orang Asli students.
"I look forward to finding a balance between education and culture. The Orang Asli are so in touch with their environment and their existence is intertwined with nature," he said.
"I will be specialising in global and comparative education, so I look forward to being exposed to and inspired by people who are like-minded.
"I want to meet positive people and optimistic people in the US to help me try and figure out the best fit for my Orang Asli kids back here."
Samuel's intention to return is clear. In fact, he seems to want a return not just to Malaysia, but to the same school once he finishes furthering his studies.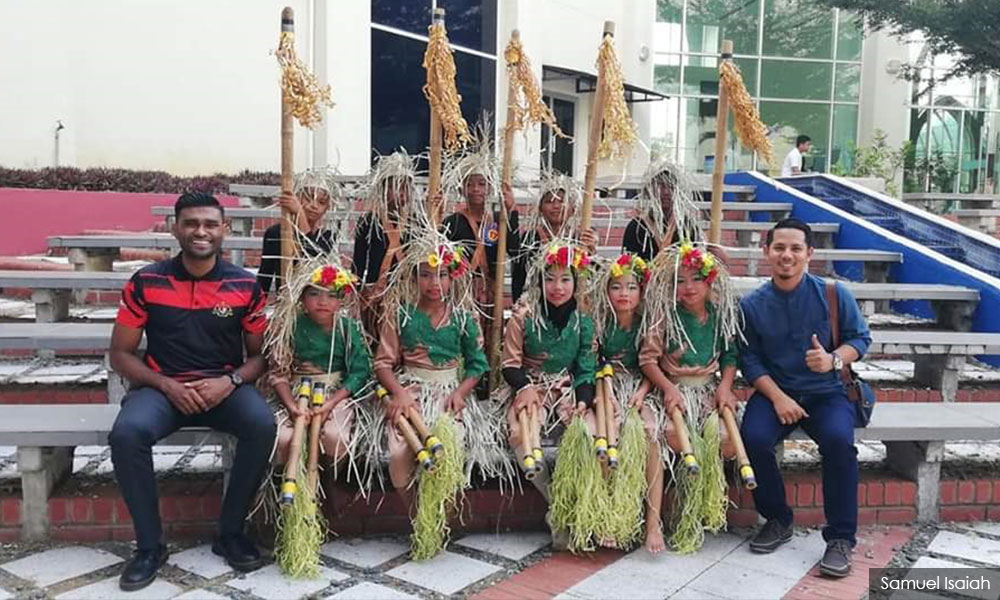 "I want to come back here. I want to come back to this community and impact upon it here. I also want to reach out to other Orang Asli communities."
"In my eight years here, I have been to various parts of the country to visit different Orang Asli schools. What are the differences and similarities between the various groups of Orang Asli and their education?"
"I would also like to see whether or not our successful ideas can be implemented in different parts of Malaysia as well," he added.
Samuel admits that letting go has not been easy, and that it is important to him that whoever takes over continues his work.
"Hopefully, my successor can also fall in love with the children, be passionate about the work and aspire to transform their lives."
Coming from a society driven by materialistic values, Samuel probably could have chosen a more lucrative calling, but doesn't understand those who undervalue the duties of a teacher.
"People expect a lot from teachers. They don't realise the job is very tough. Education is actually a heated issue in many many countries, including developed ones like the US and UK. 
"For people to look down on the teaching profession is unfair," he said.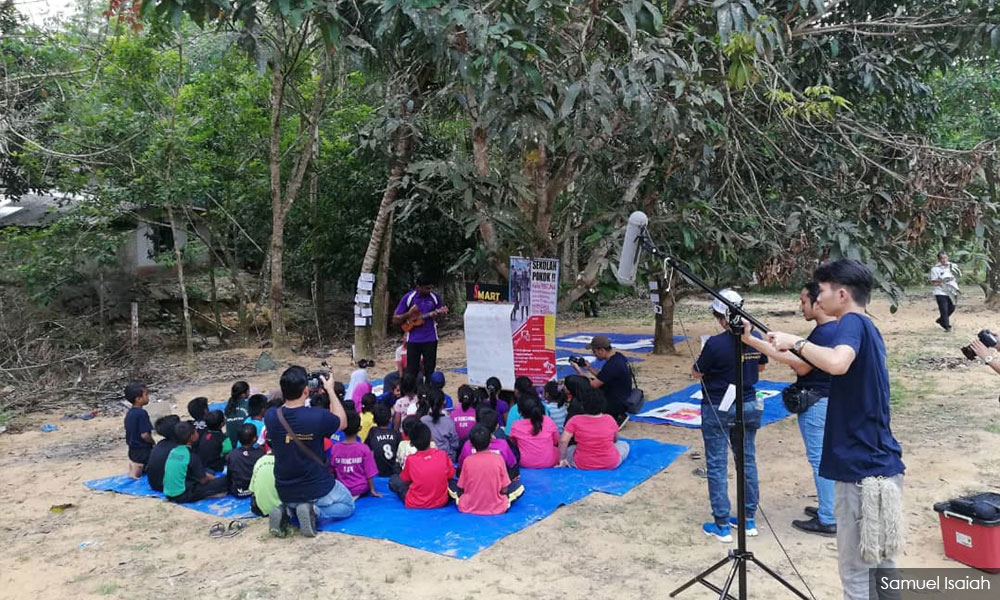 Teachers too should do more to improve the perception of the profession, he said.
"We, too, have to buck up and show that we are professionals. Make sure that our decisions are theoretically accurate and pedagogically sound.
"Teaching should never be just about coming to class, opening a book and asking the kids to write down whatever is on the board. Interventions have to be planned accurately and suitably for the students."
"Though some parts of society might look down on teaching, there a lot of ways that we can do our part to prove them wrong."
Samuel considers the learning experience to be a two-way street, and believes that he has learnt as much from the Orang Asli children as they have from him.
"They are very appreciative of what they have. Simple things – the rain, running around in the forest, climbing trees, jumping into the river. 
"You can see the innocence in their eyes as they do that. We have lost it in the city. With urban kids, you don't see that."
"As a community, the Orang Asli are a tolerant and loving group of people. In school, the kids treat each other like family. We should also aspire to learn from what they could teach us."