MP SPEAKS | Just how much food do we import from overseas?
In 2017, the total import for agro-food amounted to RM51.3 billion and in 2018, it exceeded RM52 billion. These are staggering numbers.
To put in perspective, Malaysia cannot produce all of its food needs, especially agricultural produce from temperate weather. Also, some of the imports are for the industry to be value-added and exported later.
But look at some of the familiar food here below.
In 2017, Malaysian imported RM 245 million worth of chillies, RM 238 million worth of mushrooms, and RM 311 million worth of vegetables.
In terms of fruits, Malaysia imported RM 204 million worth of coconuts, RM 74 million worth of mangoes, and RM 38 million worth of bananas. And the list goes on.
All these can be planted and produced in Malaysia.
Supply-side deficits
Malaysia has supply-side problems. We do not produce enough food for our population as well as industries.
The supply-side deficits were due to policy decisions made in the 1970s.
During that time, our country decided to plant oil palms as a commodity to eradicate poverty and rightly so.
Rural folks were given land and many government incentives to plant oil palms in Felda schemes. The policy was successful and eradicated abject poverty in rural areas.
But later, the government continued the policy to give, lease or sell land on a massive scale to corporations to continue planting oil palm trees.
Corporations like Sime Darby, IOI and others were also given many incentives and government help to promote palm oil exports to the world. And the entire nation was single-mindedly planting oil palm.
To put this in perspective, there are a total of eight million hectares of agricultural land in Malaysia.
Out of the total, six million hectares are planted with oil palm trees. 1.2 million hectares are planted with rubber trees and only more than 600,000 hectares (physical land) are planted with vegetables, fruits and livestock farming.
So in short, only about eight percent of physical agricultural land is for agro-food.
The single-minded policy of focusing on palm oil has caused the country to neglect other agro-food crops that have proven today to be very important.
To me, the inability to diversify in the agriculture sector is why we are facing higher food prices and an increasing agro-food import bill today.
The need for policy change
We need to refocus on the country's agro-food sector. Malaysia, with its 32 million and growing population, needs food.
We need to cut down the ever-increasing food import bills. Last year, it exceeded RM 52 billion.
How do we do that?
Firstly, we must convert some portions of oil palm estates into planting vegetables, fruits or livestock. This is important because agriculture needs land.
Due to climate change, it is no longer tenable to clear the forests for agriculture. Therefore, it must be done with currently available agriculture land.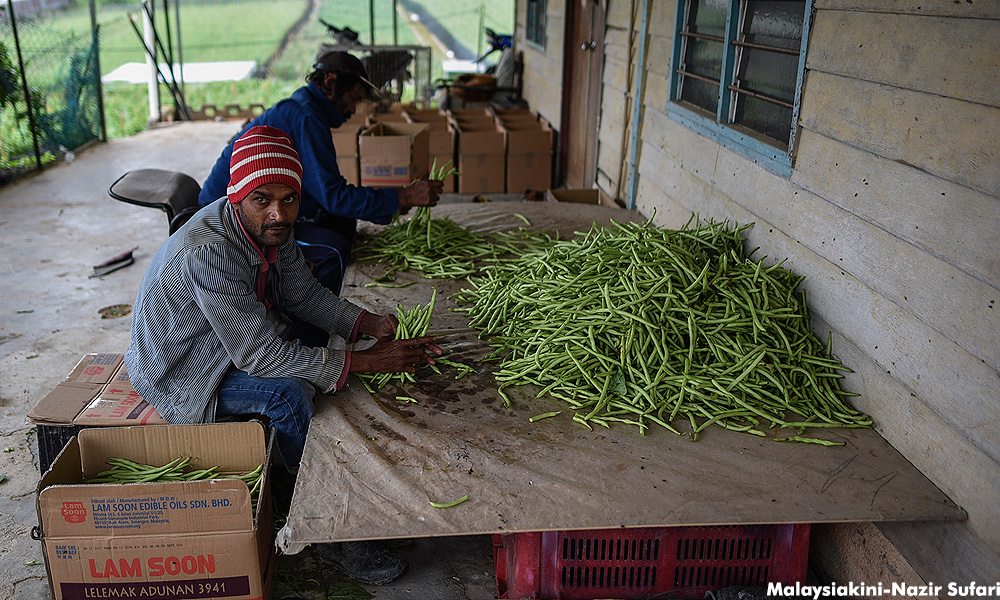 A five to 10 percent change of commodity land into agro-food in stages will make phenomenal changes to the agro-food sector.
With modern farming and better planning, we can achieve greater yields with less land.
Corporations must invest in agro-food sector
Secondly, we need corporations to diversify their oil palm plantations into the agro-food sector. Our big corporations and government-linked companies have limited investments in the agro-food sector.
Agriculture and Agro-based Industry Minister Salahuddin Ayub has called upon big corporations to invest in the agriculture sector.
We need these big corporations because they bring in expertise, management efficiency and global market reach. Malaysia can achieve huge success in palm oil because of the expertise in these corporations.
If they invest in the agro-food sector, our paddy planting, vegetable farming and livestock industry will take off effectively. With higher production, these corporations will be able to develop downstream products and bring those products to the world market.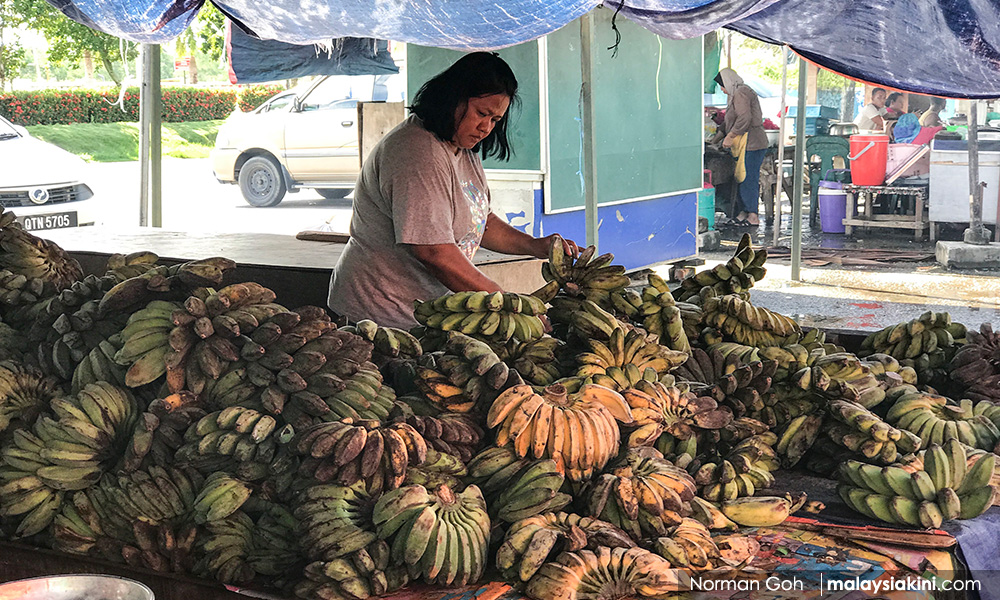 There is money to be made. The world population will increase to nine billion by 2050. Malaysia is situated in a region surrounded by big, populous countries such as China, India, as well as the Middle Eastern and Southeast Asian regions. These are natural markets for Malaysian agricultural products.
Thirdly, the Finance Ministry must realign incentives to incentivise farmers and corporations to plant rice, vegetables, and fruits, or venture into the livestock industry. If the government refocuses on the agro-food sector, farmers and corporations will follow into this segment.
The government, together with the private sector, must also put in the effort to open wider markets for agricultural products so that our farmers can gain access to global markets.
Countries like Thailand, Vietnam and the Netherlands have focused on agro-food and successfully become the world's largest food-producing countries. Will Malaysia be like them?
Malaysia must look into the next 50 years and think about how to transform our agriculture sector. It is never too late because agriculture, as people say, is an evergreen business.
---
SIM TZE TZIN is deputy agriculture and agro-based industry minister.
The views expressed here are those of the author/contributor and do not necessarily represent the views of Malaysiakini.