Six centres in Penang have come together to address the continuous decline in the learning of science, technology, engineering and mathematics (STEM) in schools.
Known collectively as Penang STEM, the six centres comprise the Penang Skills Development Centre, Penang Science Cluster, Tech Dome Penang, @CAT, Penang Math Platform and Penang Digital Library.
Penang STEM general manager Richard Chung said the centres are collaborating with the North-East Education Department to spark students' interest in STEM-learning, particularly at the lower secondary levels.
"The objective is to inspire them to pursue studies in the science stream at Form Four levels and beyond.
"This is to help address the continuous decline in these fields of learning, as reflected in recent Programme for International Student Assessment (Pisa) and Trends in International Mathematics and Science Study (Timss) scores for the nation," he said in a statement.
"What is particularly alarming for Penang is a similar decline in students opting for STEM studies in Form Four, even amongst many of the established urban schools.
"The concern is that unless the trend can be reversed, it will pose a challenge for the state to produce sufficient science or technology-based students to meet the future STEM needs of industries," he stressed.
To help address these concerns, Penang STEM and the state Education Department established a task force at the end of 2017 to explore avenues to spark the interest of lower-secondary students in STEM.
Chung said this was accomplished by making STEM learning fun and interesting, instead of textbook-based learning which is currently practised in schools.
He said the task force also made factory visits to several multinational companies and small enterprises in Penang.
These businesses, Chung said, offered insights on the gaps in current industry needs, to complement the knowledge and skills students acquire through the school curriculum.
"Extensive discussions were then conducted with the six Penang STEM centres to identify relevant workshops and programmes which could be conducted in schools to complement the school curriculum through interesting practical or hands-on learning," he said.
Chung said for the pilot phase, the task force has identified and shortlisted 12 schools recommended for adoption by multinational and local corporations as part of their CSR projects.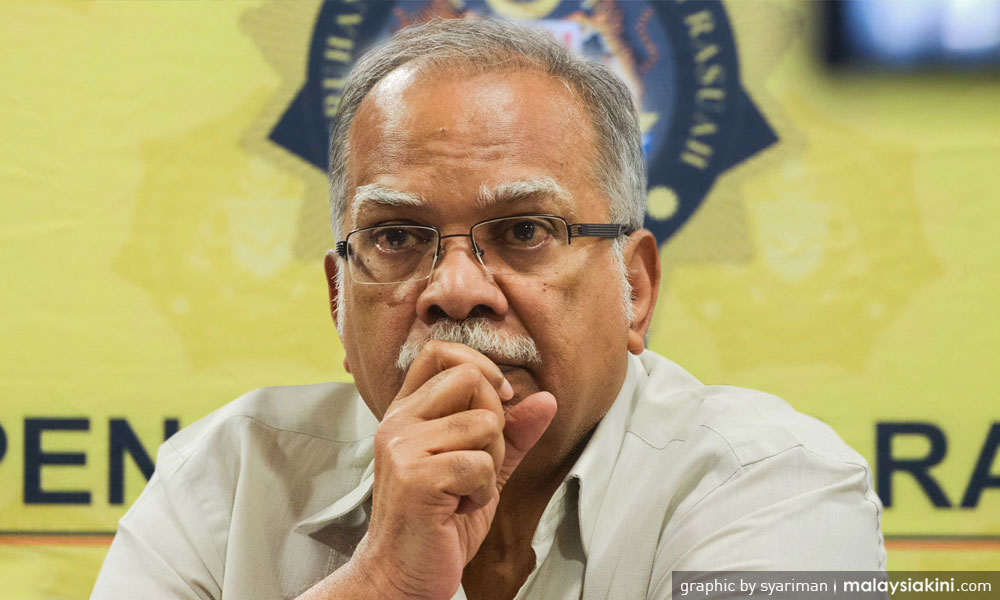 This initiative will be officially launched by the Penang STEM chairperson and Deputy Chief Minister II P Ramasamy (photo) on Friday, Sep 13.
Chung said seven companies have stepped up to sponsor nine schools for the pilot phase of this project.
The nine schools are:
SMJK Chung Hwa Confucian (sponsored by Inari Amertron)
SMK Bukit Gambir (Inari Amertron)
SMK(P) Methodist (Flextronics Technology (Pg) Sdn Bhd)
SMJK Convent Dato' Keramat (Flextronics Technology (Pg) Sdn Bhd)
SMK Chung Ling (Pentamaster Corporation Bhd)
SMJK Heng Ee (Greatech Innovation (M) Sdn Bhd)
St Xavier's Institution (Motorola Solutions)
SMK Abdullah Munshi Mi (Technovation Bhd)
SMK Jelutong (VAT Manufacturing (M) Sdn Bhd)
"After this pilot phase, we aim to proliferate this programme to the other school districts in Penang, both on the island and mainland, with more multinational and local companies stepping up to participate," Chung said.
In July, Prime Minister Dr Mahathir Mohamad said the continued push for science and mathematics to be taught in English has met resistance from several groups.
Among those who have spoken out against the policy are the National Muslim Students Association (PKPIM), the Muslim Youth Movement (Abim), the Linguistics Association of Malaysia, Amanah Youth, PSM Youth, and Gerakan.
The groups argue that while the teaching of English should be enhanced, it should not be done through science and mathematics.