After more than 40 years, the University of Malaya Student Union (UMSU) has revived its tradition of holding a convoy during the university's orientation week.
The small convoy of about 300 new students started at 5.30pm yesterday. They marched about 500 metres from the university's gazebo under the theme "students reject racism".
Before the convoy came to an end, UMSU president Mohd Akmal Hazieq Ahmad Rumaizi told participants that they want to urge politicians to put an end to racism to avoid a repeat of the riots of May 13, 1969.

"We want to tell Prime Minister Dr Mahathir Mohamad, Education Minister Maszlee Malik, PKR president Anwar Ibrahim, as well as all of the politicians and society to stop any form of racism.
"We need to restore unity and ensure (citizens of) our country will not fight each other again as we did on May 13, which we don't want to repeat.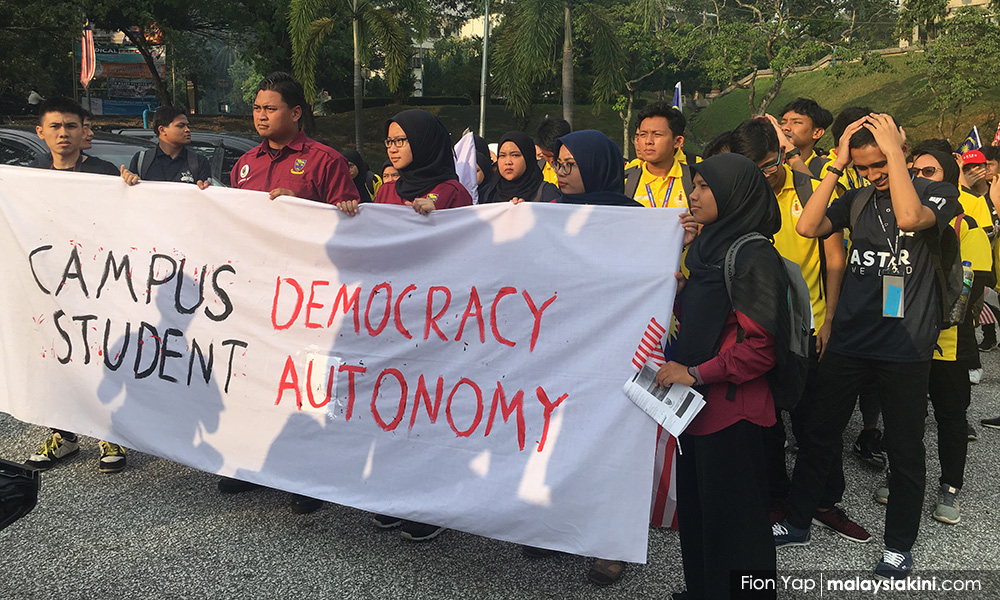 Convoy a significant milestone

Mohd Akmal told Malaysiakini after the convoy that the student union is trying to revive practices such as the orientation week convoy and the speakers' corner.
Both practices had come to an end with the implementation of the Universities and University Colleges Act 1971 (UUCA).
In December last year, the Dewan Rakyat passed amendments to the UUCA and other related laws, thus allowing university students to participate in political activities. The new amendments were gazetted into law effective March 15 this year.
"Before this, UUCA was introduced by the BN-led government and this silenced student's voices. It was not allowed for us to assemble or talk about national, political or economic issues.
"But now it is allowed, and I hope this would continue," Mohd Akmal said.

Meanwhile, UMSU deputy president Yap Wen Qing told Malaysiakini that the convoy represented a significant moment for the students and the country.
"Since the implementation of UUCA, this kind of rally, debates or forums didn't happen here for more than 40 years," he said.

According to Yap, student movements had been booming in Univerity of Malaya in the 1960s, and it was very common to debate political issues on campus.
"At that time, there was a lot of international and national issues that happened, like poverty, which is a main issue that people in Malaysia are facing.
"Students very concerned about society. They used to voice their solidarity with people through demonstrations, forums, and debates; it was very common at that time."
"There was an important concept called academic freedom at that time. Any topic can be discussed in a rational way, and students were allowed to debate in university," he said.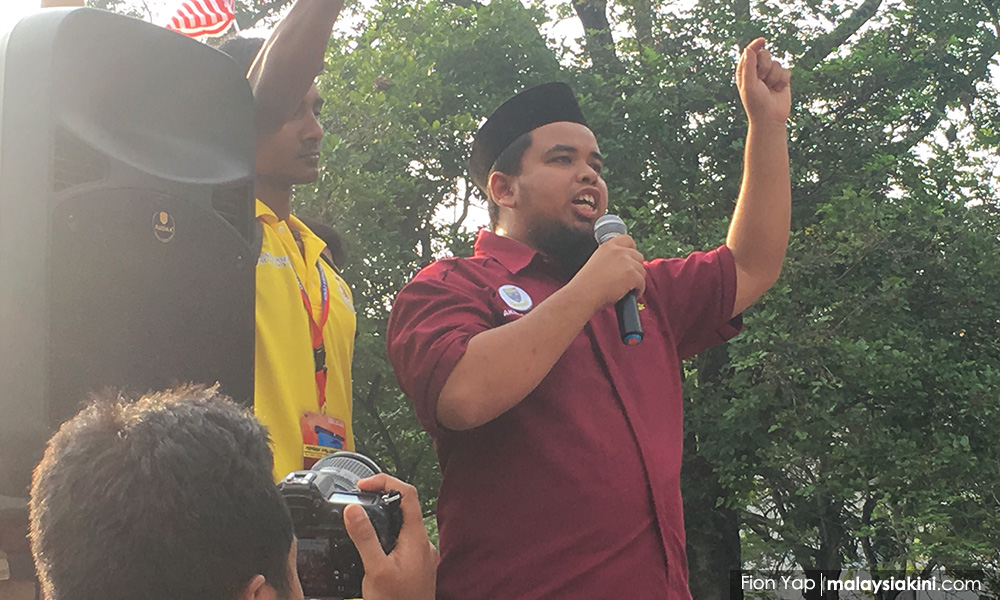 Students' role in stopping racism
Meanwhile, Mohd Akmal (above) said the theme "students reject racism" was chosen to tell the government, politicians, and any individuals who had fanned racial sentiments that Malaysia is a multiracial country and harmony between peoples need to be preserved.
"If we look at social media, there are many issues about racism out there no matter what race it came from - Malays, Chinese, Indians, other bumiputeras. Some issues are only minor issues but were played up by politicians [...]
"We don't want future generations to hold racist attitudes," he said.
He added that university students hail from many different backgrounds. If unity can be inculcated amongst them, then it could reduce interracial conflict in the future.

History lecture on activism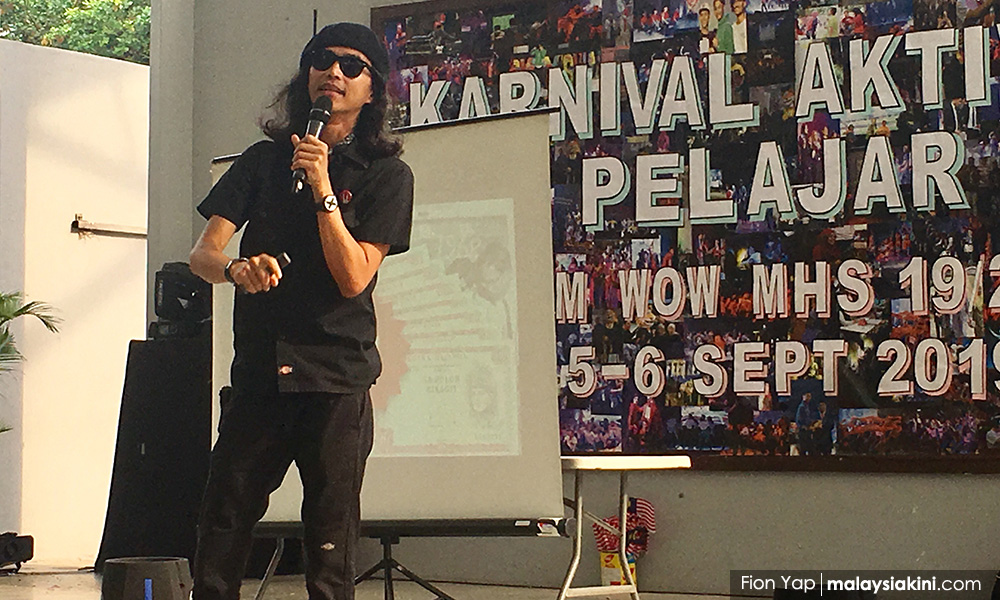 Yesterday's convoy also featured the graphic artist and activist Fahmi Reza (above), who was invited to give a talk on the history of student activism at the University of Malaya since the 1950s.

This is the first time the activist gave his presentation on campus, as he had been banned by the university from speaking in previous events.
In addition, for the very first time, Mohd Akmal said the UMSU is also inviting all student parties to present their ideologies to the new students.
These parties include Universiti Malaya Association of New Youth (Umany), Demokrat UM, Angkatan Mahasiswa, Penggerak, Pewaris, Neo-Siswa, and Harmoni.