The infamous former Zimbabwean president Robert Mugabe has passed on in Singapore, some two years after he was ousted from power via a military coup.
The 95-year-old politician, once hailed as a liberator but later condemned as an oppressor, was known to have close ties with Prime Minister Dr Mahathir Mohamad, who went from being regarded as an oppressor to be celebrated as a liberator after the last general election.
Mahathir, a year younger, had become the prime minister for the first time in 1981, a year after Mubage came into power.
In 2004, Mugabe revealed that, among others, Malaysia and China had funded his five-million pound, 25-bedroom mansion near Harare.
Mahathir, who had stepped down a year before, said he had given sawn timber to Mugabe to promote Malaysian products and declared that he was prepared to face the music if this was considered an abuse of power.
"Giving presents to one's counterpart is a normal practice among world leaders. When I was the prime minister, I gave presents to many state leaders and received many in return.
"If that is considered an abuse of power, then I am ready to face the consequences as I have never considered myself immune from the laws of the country," he added.
Asked if the cabinet had approved the gift, Mahathir replied: "As the prime minister (then), I was entitled to give gifts to foreign heads of government and my counterparts."
"When we gave gifts, we gave them to legitimate leaders. We couldn't foresee what would happen to these leaders or what they would do after the gifts had been presented to them," he added.
Mahathir had claimed that the value of the timber then was less than RM100,000.
Kit Siang's 'dancing with dictators'
However, his explanation had failed to convince Lim Kit Siang (photo), who was then a staunch critic of Mahathir.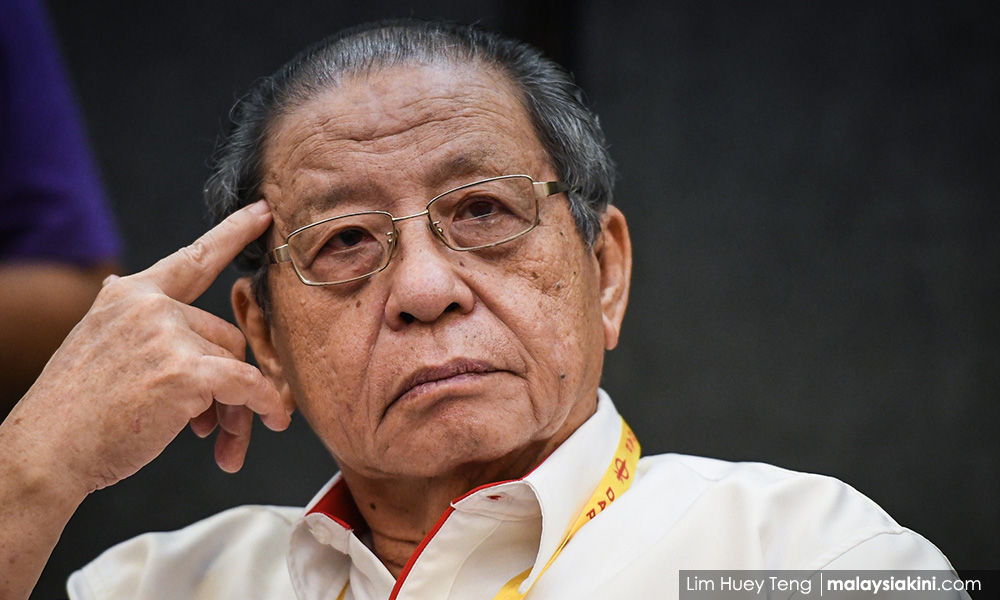 The DAP leader posed two questions, one of them being the rationale behind the Mahathir administration "dancing with dictators".
"The first question is the cost and date of the gift to Mugabe, and whether it has the knowledge and approval of the cabinet. When the story first broke in the international news agencies last month about the admission by Mugabe to British Sky News that Malaysia and China had financed his mansion, the government promised to conduct an investigation. It is now more than two weeks but there is still no official word from the government on the matter.
"Mahathir yesterday said that the gift of timber to Mugabe was valued at RM100,000, which is a far cry from Mugabe's statement that his RM34 million (based on the then exchange rate) mansion was funded partly by the Chinese and Malaysian governments.
"Who is right? Malaysians should be told not only the total costs of gifts or contributions which the government had made towards Mugabe's 25-bedroom mansion but also all the gifts, together with dates and value, which had been given to Mugabe and his government in the past two decades," he said.
Lim's second question centred around the need to present a gift to a corrupt dictator.
"In defence, Mahathir said he could not have foreseen that foreign leaders who received gifts from Malaysia would later be considered dictators, corrupt or evil persons.
"Mahathir is being self-serving and evasive as if Mugabe only became corrupt and a dictator after receiving the gift of timber from him. There could be no doubt that when Mahathir gave the gift of timber to Mugabe, the Zimbabwean president was already universally recognised as a corrupt dictator," he added.
Lim said Mahathir cannot be unaware that in 2002, Transparency International had named Mugabe as among the most corrupt political leaders in the world.
Anwar: Mahathir is not Mugabe
Apart from the gift of sawn timber, Malaysiakini, in 2002, reported how the then foreign minister Syed Hamid Albar had denied a Telegraph report linking Mugabe's fortunes to Malaysia.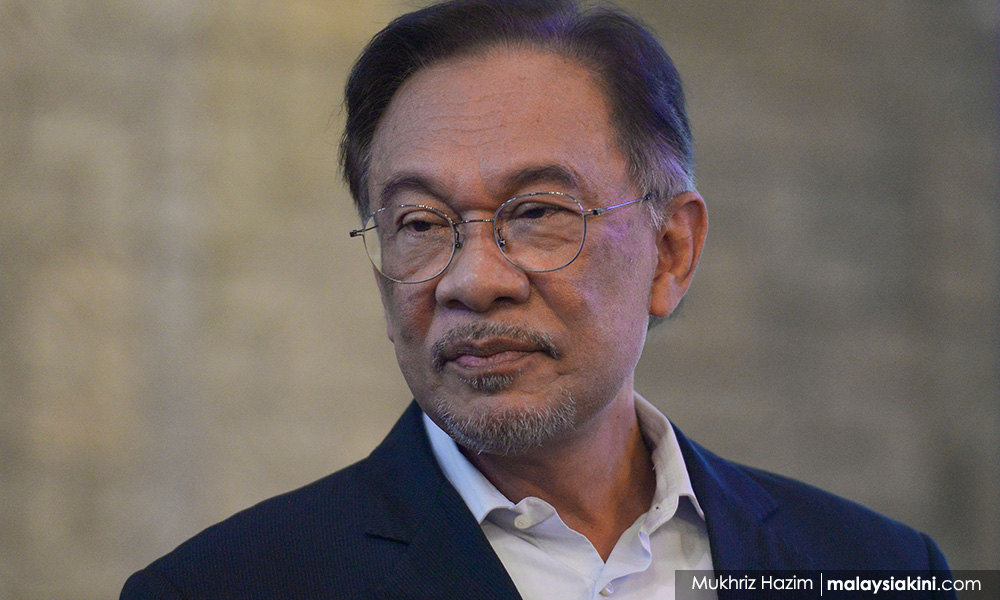 Prior to that, The Guardian newspaper claimed that the business interests of Mugabe's Zanu PF party were run by a southern African family originally from Malaysia.
According to the report, the head of the family is believed to be a tycoon on good terms with Mahathir.
Later, a BBC analysis alluded that Western money laundering and financial crime experts had been scrutinising accounts holding some US$65 million, said to be Mugabe's assets in Malaysia.
Prior to the last general election, when critics had compared Mahathir to Mugabe, another former nemesis had defended him following their truce.
"Mahathir is not Mugabe," stressed PKR president Anwar Ibrahim (photo, above).
"Mugabe was firm. (Unlike Mugabe) Mahathir is prepared to make changes for the people," he had said.