Authorities are continuing the clampdown on followers of Syiah Islam, with more foreign nationals arrested last night in raids on private functions held in Johor and Selangor.
At least two dozen officers from the Johor State Islamic Affairs Department (JAINJ) were believed to have arrived at the function in Kempas slightly before 11pm, accompanied by police.
The function was to mark Ashura, the death anniversary of Husin Ali, the grandson of the Prophet Muhammad and a central figure in Syiah Islam.
"The police and JAINJ officers came with Black Maria trucks and at least six patrol cars," a witness was quoted as saying by Free Malaysia Today.
Eight people were purportedly arrested, including one Yemeni and two Singaporeans. They are yet to be released.
Those arrested are reportedly being investigated under Section 9 of the Johor Syariah Criminal Offences Enactment, which deals with those violating the orders of the sultan, mufti and fatwa. The provision carries a maximum punishment of an RM3,000 fine and a year's jail.
Syiah Islam is the second-largest religious denomination in the country, but has been deemed deviant.
Meanwhile, a private Ashura function at a Bandar Sunway condominium attended by Pakistani Muslims was raided by Selangor Islamic authorities, with several individuals arrested.
Sources told Malaysiakini that authorities usually catch wind of such congregations from reports by neighbours or Pakistani Sunnis.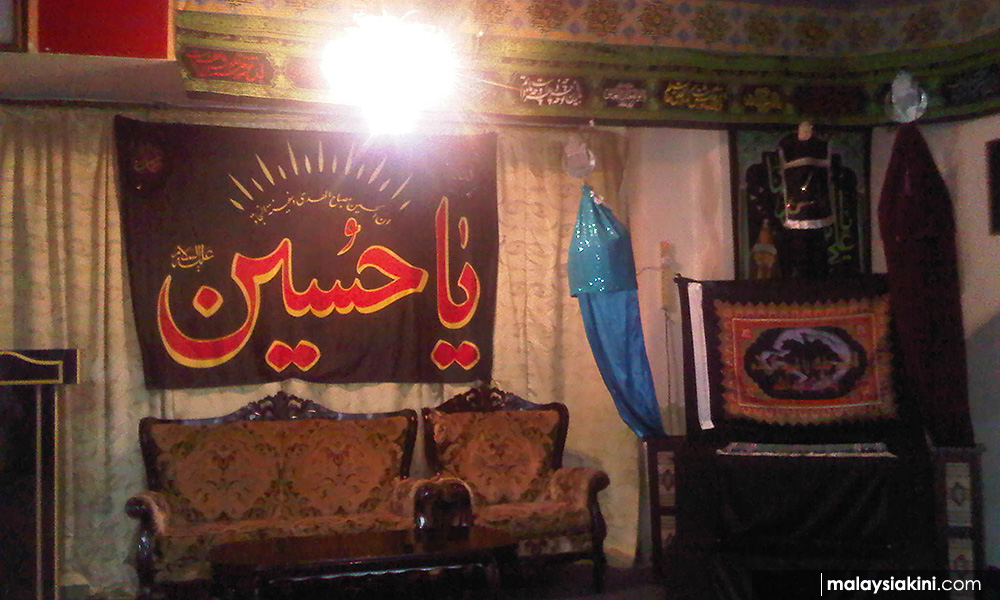 On Sept 6, the Selangor Islamic Religious Council (Jais) raided a Syiah centre in Gombak and arrested 23.
The congregation had gathered in a shophouse to commemorate the Battle of Karbala ahead of Ashura.
Sources confirmed the arrests, and said those detained were released at dawn the next day.
At the time, a Syiah activist told Malaysiakini that the community has become used to these raids.
"It has been happening every year now for many years. The Syiah community has a celebration every year between the 1st to the 10th of Muharram.
"So it has become an annual affair that Jais will carry out these raids. We consider it a form of harassment. We can see that it's meant to be a threat."
"So far thankfully even though there are arrests, no one gets charged," said the activist.