Deputy Health Minister Dr Lee Boon Chye has clarified that Pharmaniaga Bhd is not the sole drug concessionaire for the Health Ministry and private health facilities.
This comes after Finance Minister Lim Guan said that Putrajaya was reviewing the company's monopoly of drug procurement, with annual costs in the region of RM1.1 billion.
"Pharmaniaga is the concession holder for the distribution of approved products purchase list (APPL) drugs to Health Ministry facilities," Lee told the Malay Mail.
"Under the concession agreement, Pharmaniaga provides the logistics for APPL drugs only, which includes collection, storage and distribution based on a standard criteria or key performance indicator, and earns a fixed percentage mark-up over the purchase prices."
Lee (photo) also noted that the cited RM1.1 billion figure is not the amount spent on Pharmaniaga each year, but rather for the total purchase of APPL drugs.
He added that the APPL drugs supplied by the company only make up about a third of this figure, with the rest purchased via central contracts or quotations.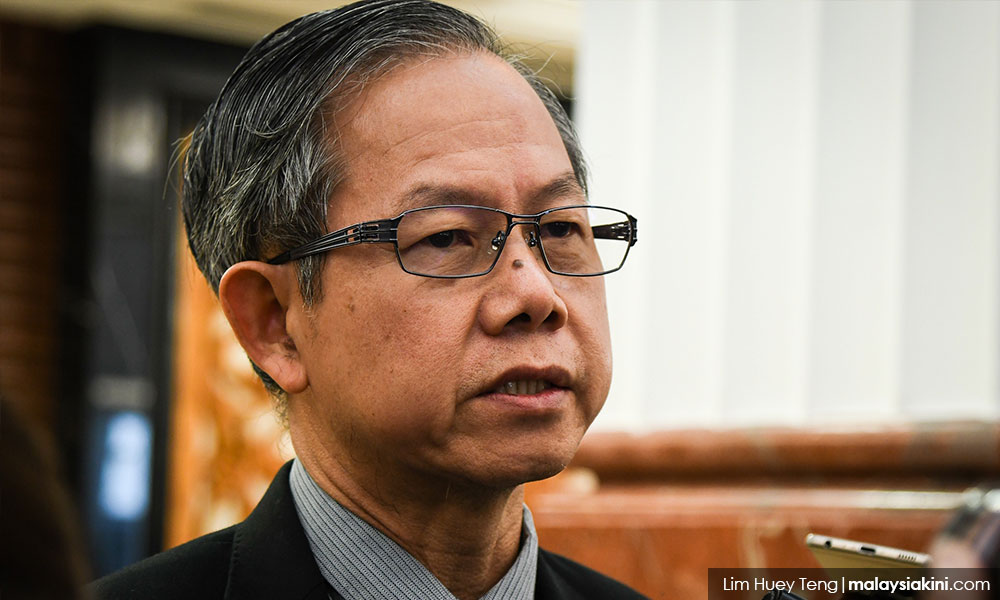 This tallies with Pharmaniaga previously pointing out that it accounts for just 33 percent of the Health Ministry's supplies.
"The APPL drugs, which were valued at about RM1.1 billion in 2017 and RM1.2 billion in 2018, are purchased via a tender board headed by the Health Ministry, and not Pharmaniaga," the deputy minister was quoted as saying.
"The tender board headed by the ministry selects the suppliers of products for APPL drugs, based on product specifications and criteria.
"Pharmaniaga handles the logistics of these APPL drugs from the suppliers to ensure timely delivery of the drugs to all the clinics and hospitals under the Health Ministry."
Pharmaniaga's 10-year drug procurement concession ends on Nov 30.
In April, Domestic Trade and Consumer Affairs Minister Saifuddin Nasution Ismail said a special cabinet committee was reviewing Pharmaniaga and other monopolies.
The finance minister said on Sunday that the government would focus on ensuring existing medical equipment and facilities were functioning well through the adoption of a "repair, replace and restore" (3R) approach.
Elaborating, Lee said he appreciated Lim's 3R suggestion, and that his ministry is looking to ensure cost-effective delivery of quality healthcare to the public.
"We always strive to encourage competition to ensure quality and value for money," he said, adding that it is up to the cabinet to decide if it wants to renew Pharmaniaga's contract.