The cloud seeding process to reduce the ongoing haze over Peninsular Malaysia has been scheduled for tomorrow, according to the Energy, Science, Technology, Environment and Climate Change Ministry.
Its deputy minister, Isnaraissah Munirah Majilis, said the operations will focus on Selangor and Johor which still recorded high Air Pollutant Index (API) readings.
"For the cloud seeding tomorrow, an aircraft will depart from Subang Airport… the Malaysian Meteorological Department is collaborating with the Royal Malaysian Air Force. The briefing of the operations will begin at 8.30am while the cloud seeding will be carried out at 11am," she said.
She told reporters after co-officiating with Penang Chief Minister Chow Kon Yeow at the Department of Chemistry Malaysia's 110 Years Heritage Run at Padang Kota Lama, George Town today. Also present was the department's director-general Mohamed Zaini Abdul Rahman.
Some 1,115 runners participated in the event that marked the 110th anniversary of the establishment of the department.
Isnaraissah said cloud seeding conducted in Sarawak on Thursday had successfully lowered the API readings in the state. Before this, Sarawak was the worse state affected by the haze that originated from open burning in Kalimantan, Indonesia.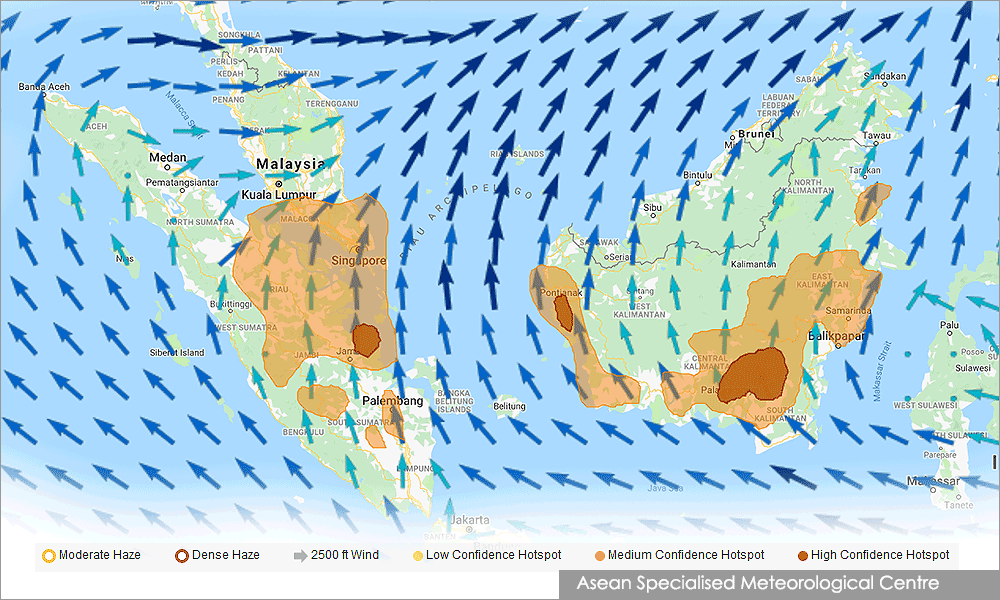 "Cloud seeding will only be possible if the atmospheric and cloud conditions are favourable. We hope tomorrow the conditions would be better so that the cloud-seeding process could be carried out more effectively," she said.
She added that haze in Peninsular Malaysia was also due to open burning in Sumatra, Indonesia apart from the Kalimantan as showed by data from Asean Specialised Meteorological Centre (ASMC).
She said that Malaysia had already offered assistance to help Indonesia put out the fires but there was no response.
"It is very important for us to address the real source of the haze… (because even) if we carried out the cloud seeding in our place (Malaysia), it can only reduce the haze temporarily, the smoke will return," she added.
- Bernama