MP SPEAKS | Malaysians of diverse races, religions and cultures were in Taman Teratai in Iskandar Puteri, Johor, last night to celebrate the Mid-Autumn Festival.
This year's Mid-Autumn or Mooncake Festival is special, as for the first time, the Yang di Pertuan Agong, Sultan Abdullah Sultan Ahmad Shah and Raja Permaisuri Agong, Tunku Hajah Azizah Aminah Maimunah Iskandariah, have conveyed Mid-Autumn Festival greetings to the Chinese community in the country.
This year's Mid-Autumn Festival fell on Sept 13, and I was at Wisma Sambanthan in Kuala Lumpur to launch a Tamil book of short stories by my old friend and comrade, K Siladass.
I do not understand Tamil, but before the function, I was privileged to be given a copy of Thirukkural, with translation in Malay and English, by Singaravelu Sachithananthan, former head and professor of Indian Studies, Universiti Malaya, – which must be the first book of its kind in the world.
The very fact that on the night of the Mid-Autumn Festival, I was launching a Tamil book was highly symbolic that Malaysia is a confluence of four great civilisations in the world – Malay/Islamic, Chinese, Indian and Western – and Malaysia must strive to become an example to the world of the success of the Alliance of Civilisations instead of being a failure because of the Clash of Civilisations.
The Thirukkural couplets, which are some 2,300 years old, like Confucianism of some 2,500 years ago, have become treasures of humanity.
Let the best in Thirukkural and Confucianism on personal and government morality, in particular on how to be a good human being, be part of the Malaysian heritage for Malaysia to be an example to the world of the success of the Alliance of Civilisations.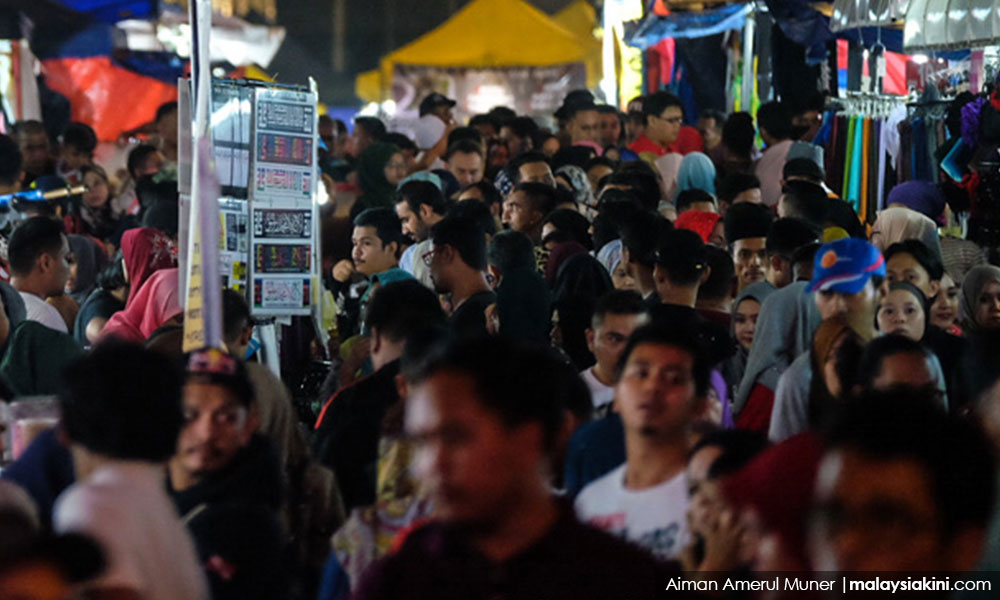 Let Malaysians benefit from the best values and teachings of all these great civilisations, which meet in confluence in Malaysia to build a great Malaysian civilisation, which is inclusive and all-encompassing, instead of being narrow-minded, regressive and exclusive!
Teratai Proposal to avoid division and disunity
Today, Sept 16, is Malaysia Day. I have spoken to residents of Taman Taratai and together with them, I want to make a Teratai Proposal – that Malaysians should dedicate the 15 days between Hari Merdeka on Aug 31and Malaysia Day on Sept 16 of every year as Malaysian Unity Season to emphasise and promote unity of diverse races, languages, regions, cultures and civilisations in Malaysia and to avoid division and disunity.
It was unfortunate that this Malaysian Unity Season this year was spoiled by a function yesterday, which launched a charter that did not celebrate the great Malaysian spirit which is all-encompassing, inclusive and open-minded but is more akin to a Clash of Civilisations in Malaysia rather than an Alliance of Civilisations.
Maybe, next year, we can launch a Charter for all Malaysians, regardless of race or religion, to promote the Alliance of Civilisations rather than for any particular race, religion or culture.
It has been said that those who launched the Charter yesterday wanted to establish an Islamic Golden Age to wrest power from the Pakatan Harapan government in the next general election.
I think such thinking is the result of the misreading of history. There had indeed been "Golden Ages" in each of the great civilisations of the world, but l am not aware that there was any Golden Age which was founded on kleptocracy or greed.
The Islamic Golden Age, for instance, was a period of cultural, economic and scientific flourishing in the history of Islam, traditionally dated from the 8th Century to the 14th Century.
This period is traditionally understood to have begun during the reign of the Abbasid caliph Harun al-Rashid (786 to 809) with the inauguration of the House of Wisdom in Baghdad, where scholars from various parts of the world with different cultural backgrounds were mandated to gather and translate all of the world's classical knowledge into the Arabic language.
This period is traditionally said to have ended with the collapse of the Abbasid caliphate due to Mongol invasions and the Siege of Baghdad in 1258 AD.
Some scholars, however, place the end of the Islamic Golden Age as late as the end of 15th to 16th centuries, with the end of Al-Andalus.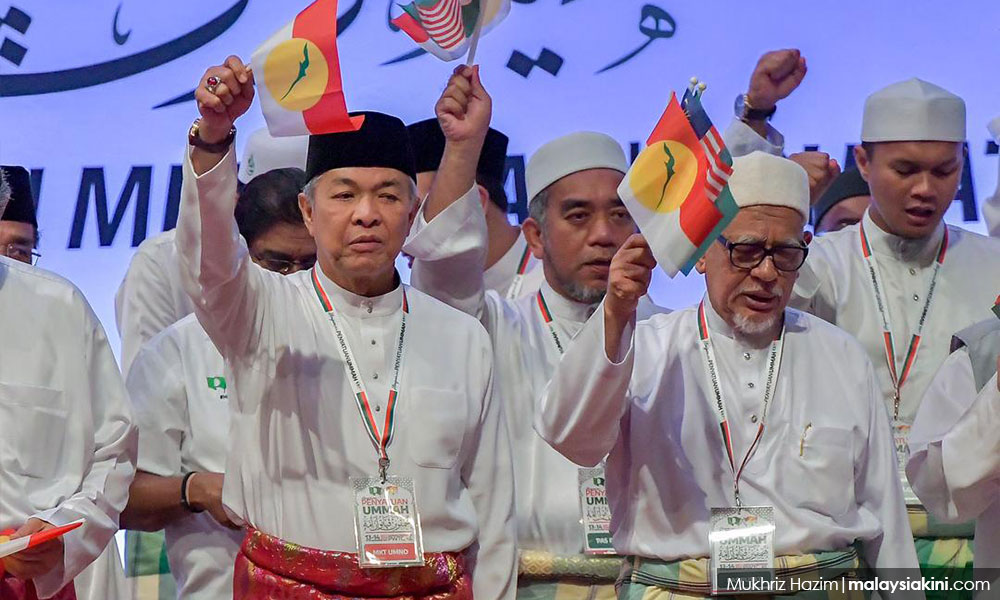 A leader of yesterday's charter had famously said in the past: Lebih baik menjadi gembala unta daripada gembala babi.
This is not the spirit of those who want to seek a Golden Age, but the spirit of those in an era of despair and moral degradation and devastation.
I am prepared to stand corrected. As far as I know, there has not been a single Golden Age in human history which was founded on narrow-mindedness, kleptocracy and moral degradation.
Malaysia seems to be trapped in an extraordinary situation which, if not addressed, will only lead to greater division and disunity, stagnation and failure to leverage on the best values and qualities of the Malay/Islamic, Chinese, Indian and Western civilisations, which meet in confluence in Malaysia to build a great Malaysian nation.
This extraordinary situation is one where the Malays feel threatened, the Chinese feel threatened, the Indians feel threatened, the Kadazans feel threatened and the Ibans feel threatened.
Every community is made to believe that its culture and ethnicity is facing an existential threat.
But who is creating all these threats to all racial groups in the country?
Not only the various races feel threatened, Islam feels threatened and the non-Islamic religions feel threatened.
Malaysians must develop a new self-confidence of "reaching for the stars", a new "Malaysia Boleh" spirit, to exorcise the various fears and demons – contrived, imaginary or otherwise - for Malaysia to excel itself in various fields of human endeavour so as to achieve a golden age for Malaysia.
---
LIM KIT SIANG is Iskandar Puteri MP.
The views expressed here are those of the author/contributor and do not necessarily represent the views of Malaysiakini.