Prime Minister Dr Mahathir Mohamad, in his Malaysia Day speech in Kuching tonight, urged Malaysians to stand up against efforts to divide them.
"There are those amongst us engaging in efforts to weaken our unity.
"The narrative used is often related to emotional issues involving race, religion, state nationalism and ethnicity," he said.
Mahathir admitted that people could easily be caught up in such emotionally-charged issues but urged Malaysians to stand on the side of reason.
"It is easy to become caught up in issues that are close to our hearts. But if we are magnanimous, are confident in ourselves and think rationally, we will not allow them to influence us.
"After five decades in this big family we call Malaysia, I am confident that the majority of Malaysians will reject narrow thinking and continue to defend our unity," he said.
Mahathir said there would always be differences amongst Malaysians but it was important to find common ground.
"Differences of opinion among ourselves is normal, particularly at a time when we are not under threat.
"They need to be celebrated and appreciated and not become a factor that divides us.
"Difference in opinions needs to be discussed to reach the best solution for all," he said.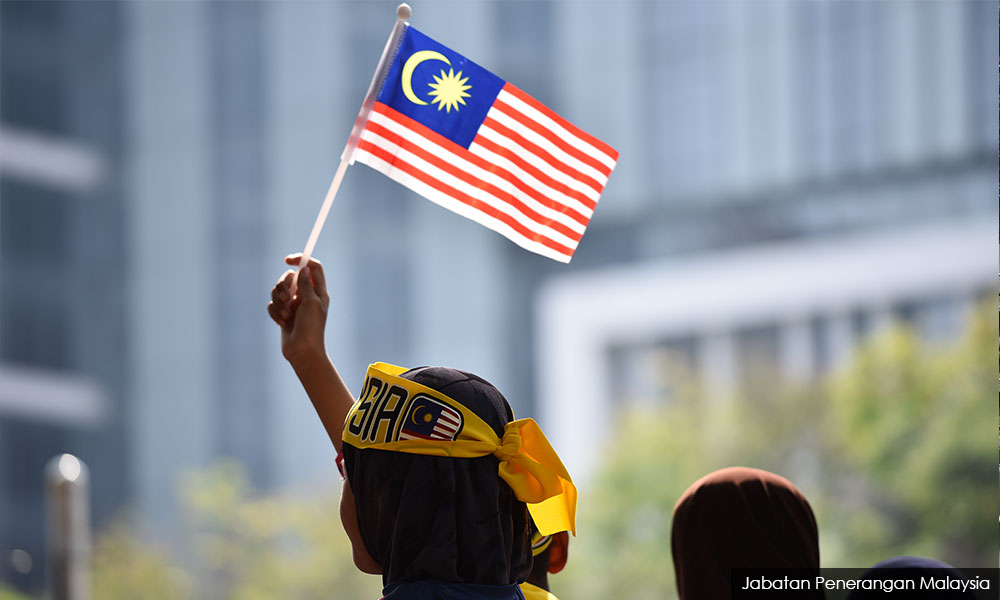 Mahathir said if Malaysians understood how the nation's hard-fought unity had been fostered, they would not take it for granted.
"We must remember to appreciate the difficult journey undertaken by our forefathers to achieve independence for Malaya followed by the union under Malaysia.
"If we remember what they have gone through, we will not take our unity and cooperation lightly and will rise up to defend it against those who would threaten our unity.
"The responsibility to defend our unity is not the sole responsibility of the federal, Sabah and Sarawak governments but also the responsibility of all who call themselves citizens of this nation," he said.
Mahathir was speaking at a joint-celebration by the federal, Sabah and Sarawak governments in Kuching in conjunction with the 56th anniversary of the Malaysian federation.
Also present were Sarawak governor Taib Mahmud, Sarawak Chief Minister Abang Johari Openg and Sabah Chief Minister Mohd Shafie Apdal.