Sarawak will always be in Malaysia and problems that may arise will be resolved in the family spirit through the MA63 Special Cabinet Steering Committee, says Chief Minister Abang Johari Openg.
"In this regard, I would like to extend our gratitude to the prime minister for setting up a steering committee to deal with the issues.
"The current negotiation in relation to the implementation of the Malaysia Agreement chaired by Tun (Dr Mahathir Mohamad) amplifies this," Abang Johari (photo, above) said at the Malaysia Day 2019 celebration at Stadium Perpaduan in Petra Jaya last night.
He said Sarawak was confident and looking forward to solutions "which will see no losers, and more importantly, no derogation of constitutional rights, special safeguards and status accorded to the States of Sabah and Sarawak as agreed by the nation's founding fathers and embedded 56 years ago in the Federal Constitution".
"In any political system, where there are two or more legislative powers that have the power to enact laws, the boundaries of jurisdiction must be clear.
"Even with clear boundaries, disagreements can still occur as these powers are influenced by current needs, aspirations and development agenda of the federal government or the state governments," he said.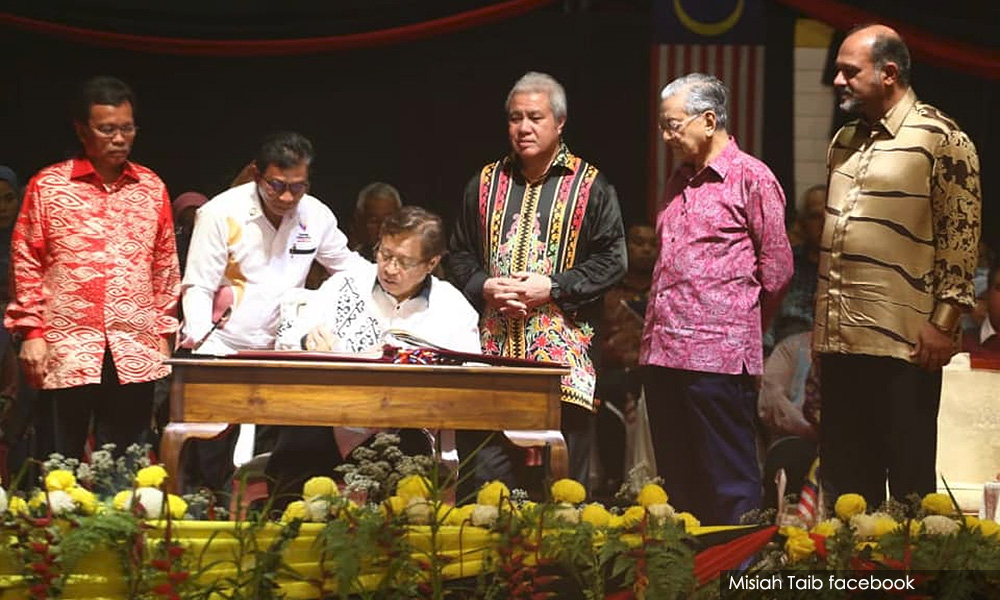 Abang Johari said although the Sarawak state government and the federal government were on different political platforms, it would not prevent both parties from continuing to work together for the benefit of the people and the country.
The chief minister also welcomed Mahathir's recent announcement on the proposed 'Shared Prosperity' economic model aimed at increasing the purchasing power of the people and eliminating income and wealth inequalities among the people.
- Bernama