Prime Minister Dr Mahathir Mohamad has said he is not against foreign ownership of the beleaguered Malaysia Airlines Bhd (MAS) in a model similar to the Proton-Geely partnership.
"There is this idea that some foreign companies might take a big piece of MAS.
"But that is an idea (and) we are not against it," he said in an interview with BFM radio station this morning at the Yayasan Albukhary.
He was responding to a question on whether the government would consider a similar deal as the sale of 49 percent of Proton's stakes to China's Geely Automobile Holdings Ltd to resolve the issues plaguing MAS.
Mahathir also pointed out that there are still some people who may be against such a deal for MAS as they are "sentimental".
"They want to see MAS owned entirely by Malaysians but there are no Malaysian investors strong enough (to do so)," he said.
Sovereign wealth fund Khazanah Nasional Bhd had injected another RM300 million into MAS in August, following the first RM500 million capital injection in March.
These injections are reportedly part of the earlier RM6 billion funding approved under the 12-point MAS Recovery Plan (MRP) that was announced in 2014.
Back in 2017, Mahathir had mourned his brainchild Proton's fate after DRB-Hicom sold 49 percent of its stake to China's Geely.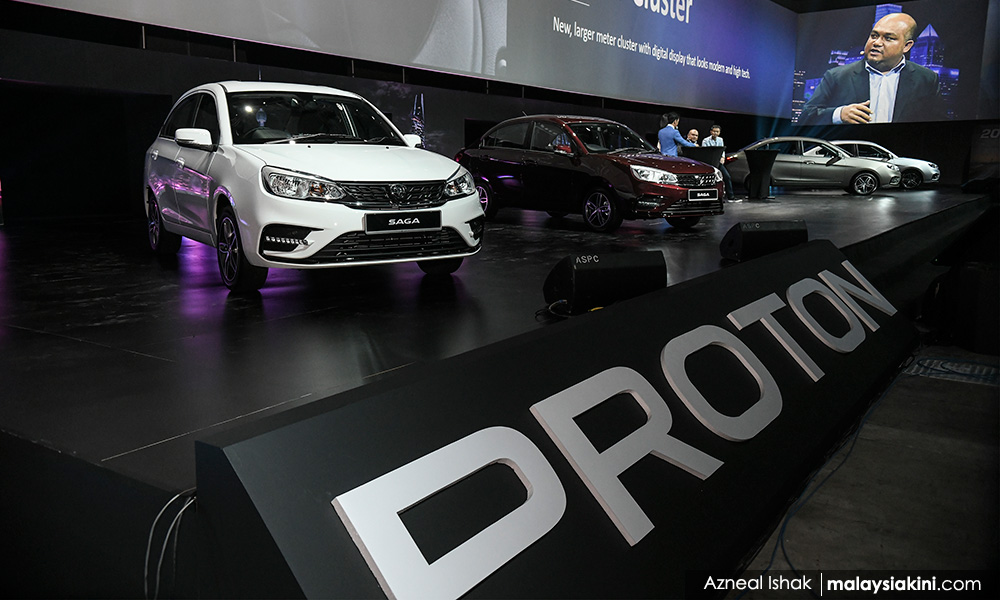 At that time, he had also wondered if this marked the beginning of the "great sell-out".
"What are our assets? Our land of course! That was what we did in the past. We lost the land we sold. That is what we are doing now. And that will be what we will have to do - or forfeit our country like we forfeited Proton.
"It is probably the beginning of the great sell-out. The process is inexorable. No other way can we earn the billions to pay our debts. The only way is to sell our assets. And eventually, we will lose our country, a great country no doubt, but owned by others," Mahathir had said in a blog post at that time.
However, it has since been pointed out that Mahathir had previously been open to the idea of foreign companies buying over Proton, in news articles from 2014.
On a separate matter, Mahathir today insisted he will not reshuffle his cabinet.
"A new minister doesn't mean a better minister.
"I am not keen on solving my problems by changing people."
He added that reshuffling his cabinet may cause more problems than it solves.
Mahathir had previously said there will not be a cabinet reshuffle but he may change the portfolios of several ministers.