PKR president Anwar Ibrahim has dismissed reports that others are being considered as the next prime minister instead of him.
"There's no sign of any party introducing or promoting or lobbying for other names.
"This does not stop other individuals with ambitions with their own design. And this to me is quite irrelevant. Whether it has been discussed, whether it has been given legitimacy, the answer is no," he was quoted as saying by Bloomberg.
Anwar (above) was reportedly responding to reports that PKR deputy president Azmin Ali or Mukhriz Mahathir was being considered as the successor to Prime Minister Dr Mahathir Mohamad.
Azmin, who is at odds with Anwar, was hit by a sex video scandal purporting to show him and another man in June.
Speculation had been rife that the video is related to the tussle over the prime minister's post following claims that Mahathir preferred Azmin to succeed him.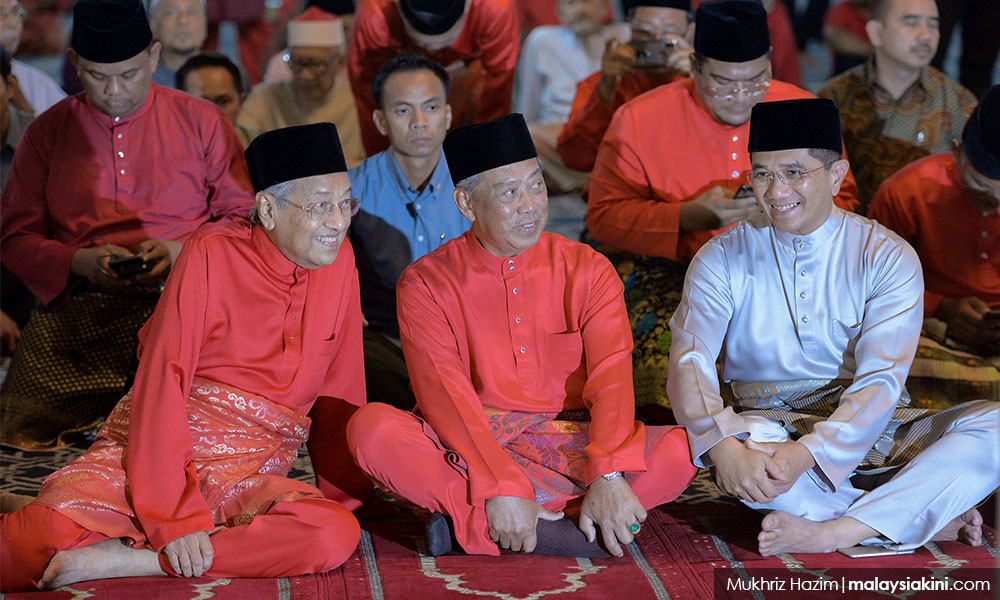 However, Mahathir himself when asked about this in July, stressed that he would stick to his promise to hand over power to Anwar.
Meanwhile, Umno leaders have long attacked Mahathir over purported ambitions to install his son Mukhriz as prime minister.
Anwar is confident the transition will happen in 2020, two years after Pakatan Harapan ousted BN in the May 2018 general election.
"There's an understanding that it should be around that time, but I don't think I should be too petty about the exact month," he said.