Bantah, the coalition of various NGOs, has urged the government to hold public consultations before the Regional Comprehensive Economic Partnership (RCEP) is concluded at the end of this month.
The next meeting on RCEP is expected to take place in Da Nang, Vietnam, from Sept 19 to 27, after which the partnership agreement is slated to be signed by the member countries.
Bantah, in a statement, stressed that RCEP presents a danger to Malaysia.
"Bantah strongly believes that the rakyat must know that the RCEP, in its form and scope that is now being negotiated, is a clear and present danger to Malaysia – to its people, its workers, its farmers, its economy, its small and medium sized businesses, its environment, its policy space and thus its legislation, democracy and sovereignty.
"More markets for Malaysian exports are often used as the main reason for these agreements.
"However, Malaysia already has free trade agreements (FTAs) with all other RCEP countries and so only India is likely to reduce or remove more tariffs on Malaysian exports via the RCEP," it said.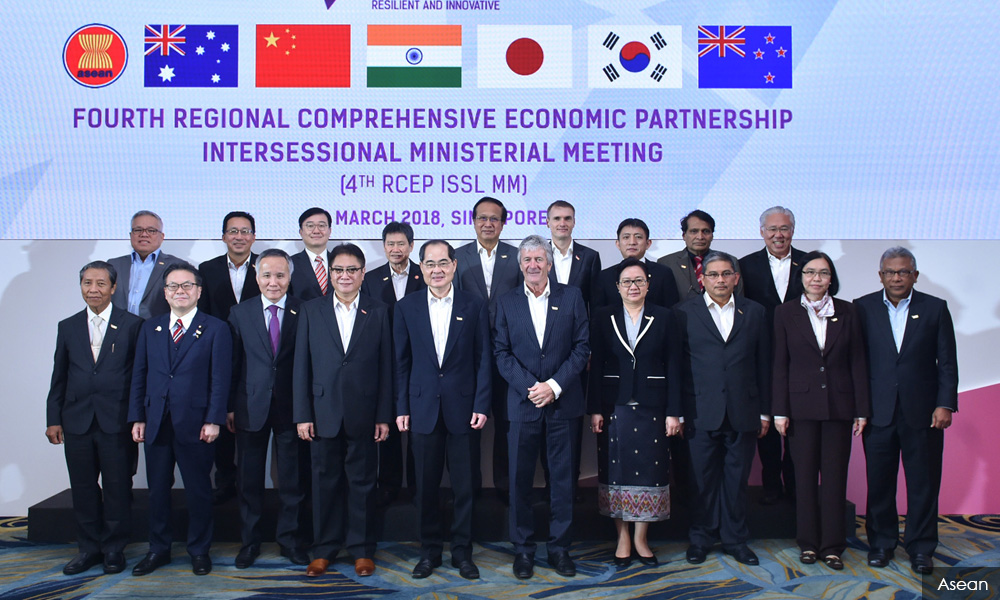 RCEP is a multilateral trade agreement involving the 10 member states of Asean – Malaysia, Brunei, Cambodia, Indonesia, Laos, Myanmar, the Philippines, Singapore, Thailand and Vietnam – and its six FTA partners, namely China, Japan, South Korea, Australia, New Zealand and India.
However, Bantah claimed that Malaysia will be far from benefiting from the agreement.
"Australia and New Zealand are already required to remove all their tariffs on Asean's exports in the Asean-Australia-New Zealand FTA by 2020, so Asean cannot hope to export more to Australia and New Zealand under RCEP.
"China, Japan and South Korea have already removed tariffs on 90.5 and 94.1 percent of Asean's exports to them under their existing FTAs, and RCEP is likely to require the removal of 90-92 percent of tariffs on exports.
"Therefore, Australia, Japan, South Korea and New Zealand have nothing to offer Malaysia in return for Malaysia agreeing to their demands for stronger intellectual property protection, services liberalisation, investment liberalisation and protection.
"These demands have wide-ranging negative impacts on Malaysia, especially on the B40 and small and medium sized enterprises."
Prior to this, Prime Minister Dr Mahathir Mohamad had reiterated his stand against agreeing to lopsided trade deals, and said Malaysia would pull back on the RCEP if it is not reasonable for the people.
"Sometimes, international relations are received differently by different segments of our population.
"We can't just accept something that sounds reasonable for other countries, but may not sound reasonable for many people in our country.
"We want to avoid conflicts in our country resulting in our acceding to foreign ideas," Mahathir had said.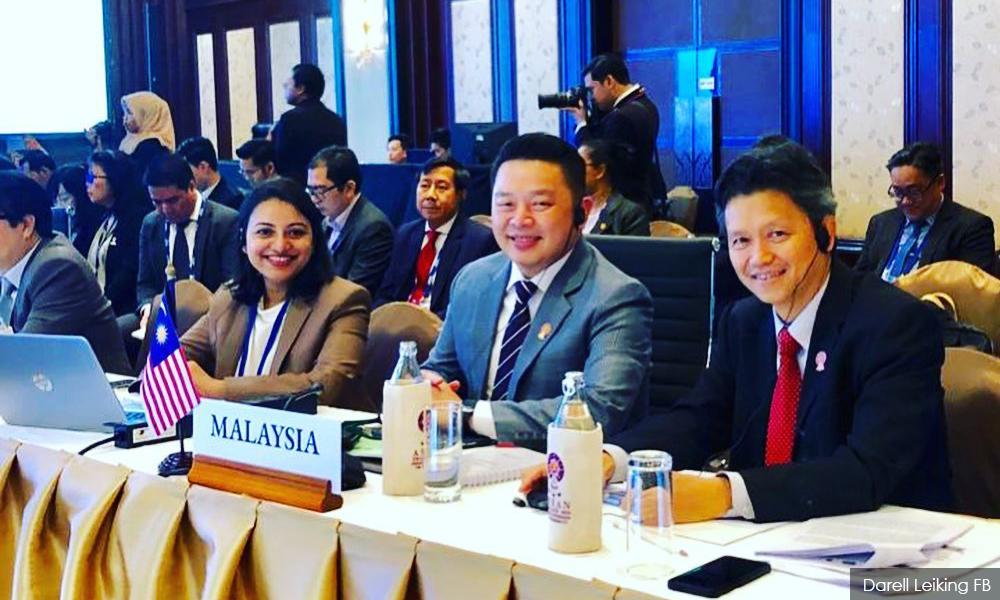 However, International Trade and Industry Minister Darell Leiking said Malaysia saw positive progress towards concluding the world's largest trade pact, with national interest and sovereignty as the top priority in concluding the agreement.
"When we create a new economic bloc, we have to listen to the people and our interest… We have to make sure we avoid all the pitfalls," Darell said.
The RCEP negotiations were launched during the 21st Asean Summit in Phnom Penh in November 2012.
The trade pact covers a population of 3.4 billion with a total GDP of US$49.5 trillion (RM206.93 trillion), or about 39 percent of the world's GDP.
The deal is likely to be signed next year if the negotiations can be finalised in the meeting in November in Bangkok.
It was reported that about 80 percent of the agreement has been completed through negotiations on content in financial, telecommunications and professional services.