Sarawak has reportedly turned down an integrated, nationwide forestry policy proposed by the Water, Land and Natural Resources Minister Dr Xavier Jayakumar.
According to The Malaysian Insight, Sarawak's Law, State-Federal Relations and Project Monitoring Assistant Minister Sharifah Hasidah Sayeed Aman Ghazali (photo) maintained that the state already had laws for its forests.
"We cannot accept it.
"We have our own ordinances and laws and even if we had no laws, anything about Sarawak must go through the government of Sarawak," the GPS Samariang assemblyperson was quoted as saying yesterday.
The report added that Sharifah Hasidah said it had "not been difficult" for Sarawak Chief Minister Abang Johari Openg to reject the proposal as the state preferred to enforce its rights on its forests.
There are at present three separate forestry policies for Peninsular Malaysia, Sabah and Sarawak.
Xavier met with Abang Johari in Kuching earlier this week to discuss the possibility of compiling these three laws into one Malaysian Forestry Policy.
"Sarawak has its own forest policy, and so do Peninsular Malaysia and Sabah.
"What I've requested is that as one country, we should have the three forest policies compiled into one document to enable us to present them together, especially when we are on missions in other countries," the minister was quoted as saying in the Borneo Post Online.
Xavier stressed that Putrajaya had no right to request Sarawak to amend its existing forestry policy and thus would not do so.
Stop interfering
On a separate issue, Sharifah Hasidah cautioned Putrajaya against "interfering" in Sarawak's affairs in light of a move by the federal government to appoint community leaders in the state.
She cited the Community Chief and Head Ordinance 2004, which gave the state government prerogative over the matter.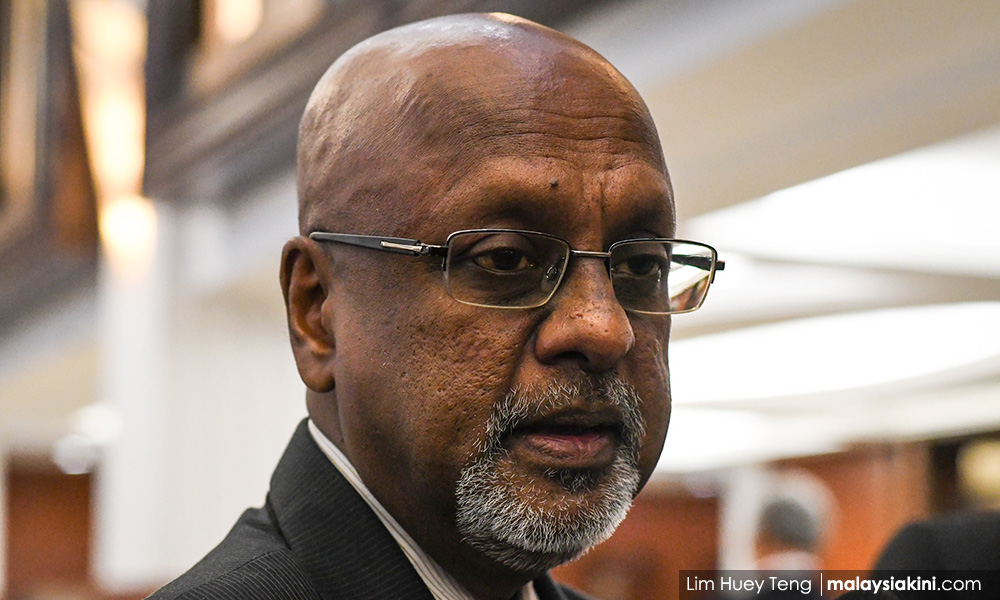 "We (Sarawak) have the right to enforce our own law to appoint our own people to take care (of) our own people. Only we know the demography of our state.
"The federal government should not interfere in the appointment of these community leaders. Why they want to do so, I'm not sure," she was quoted as saying by The Malaysian Insight.
The deputy chief ministers of Sarawak, Douglas Unggah and James Masing, have similarly criticised the move.
Federal Rural Development Deputy Minister R Sivarasa (above) previously announced that the cabinet had "agreed in principle" for Putrajaya to choose community leaders and longhouse chiefs in Sarawak.
He added that the government would try "as far as possible" to appoint leaders whom the community had elected.
The mechanics were still being worked out but Sivarasa expected the arrangement to take effect on Jan 1, 2020.
Sarawak, which is run by the opposition coalition GPS, has been in dispute with the Pakatan Harapan federal government over community leaders and their salaries in recent months.
GPS previously barred the leaders from attending Harapan events in the state on the basis that it was paying their salaries.
In response, Harapan said it would stop contributing to the salaries of the community leaders appointed by GPS.