In light of concerns over the Selangor police's handling of a recent shooting in Rawang, PSM has urged Bukit Aman to take over investigations.
Its deputy chairperson S Arutchelvan believed that the public had lost confidence in the Selangor police after the families of the shootout victims came forward to challenge the official version of events.
Selangor police chief Noor Azam Jamaludin previously said that his force had engaged in a shootout with three suspected robbers before killing them on Sept 14. He said that guns, machetes and face masks were found in the victims' vehicle.
Arutchelvan regarded this as the "standard police response" for shootings and pressed Bukit Aman to uncover the truth in this case.
"At this stage, what is more crucial is for Bukit Aman to take over the case completely from the Selangor contingent because the statement made by the state police chief seems to be lopsided and hazy.
"He (Noor Azam) was too quick to come out with the standard police response but his version does not seem to collaborate with evidence [...]," he said in a statement.
"Our job would be easy if we had an Independent Police Complaints and Misconduct Commission (IPCMC) with power but for now, we have to rely on Bukit Aman's goodwill to be neutral and independent to investigate evidence [...]," he added.
The three killed were S Mahendran, 23, G Thavaselvan, 31, and Sri Lankan national V Janarthanan, 40. A fourth person - G Moganambal, 35 - was said to be at the scene but she is now missing. She is Janarthanan's wife and Thavaselvan's sister.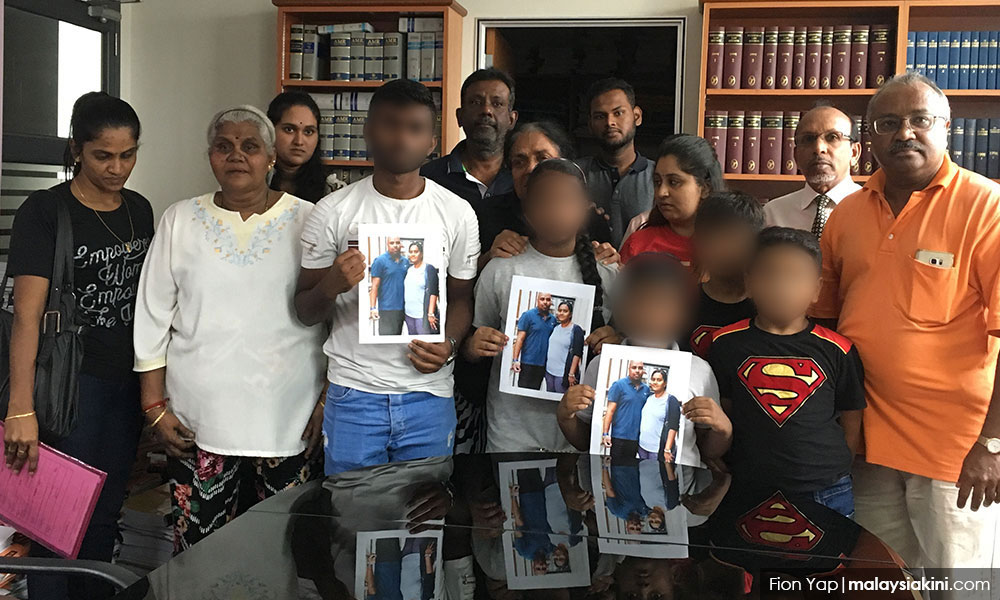 Their families claim that the four had gone out for dinner in Serdang before they were "kidnapped" and shot at by police in Batu Arang, Rawang.
Two versions of events
Police have characterised Thavaselvan and Mahendran as triad members. They said the former previously served jail time and had 23 criminal records, while Mahendran was previously involved in a Sentul robbery.
As for Janarthanan, police said he was involved in a Sentul robbery back in 2016 and found no records of him entering the country.
Yesterday, Janarthanan's kin stated that he was a UK permanent resident who had been living and working in Portsmouth with wife Moganambal and their three children for the whole of 2016.
They also produced flight details and baggage tags that showed he and his family had departed from London on Aug 26 this year and arrived at KLIA the next day. Their return flights were planned for Sept 23.
Their lawyers accused Selangor police of tampering with Janarthanan's immigration records and demanded for dashboard camera footage from the police vehicles to set the record straight.
Probe video
In his statement, Arutchelvan welcomed Inspector-General of Police Abdul Hamid Bador's statement that an inquest will be held into the shooting.
However, he urged Bukit Aman to probe allegations contained in a newly surfaced video featuring a man claiming to be the father of Thavaselvan and Moganambal.
"Police must immediately investigate the content of the video and other information which has now appeared in the video," he said.
Among the claims made in the video are that the four were assaulted before they were "executed". The man also demands that police reveal their post-mortem report.
Malaysiakini is contacting Selangor police and Bukit Aman about the video.