It is a smoggy Sunday for most of Peninsular Malaysia and western Sarawak, with air pollutant index readings breaching the 200 mark (unhealthy) in Sri Aman and Johan Setia as of 3pm today.
The next four highest readings were recorded at Minden (158), Kuala Selangor (162), Balik Pulau (168) and Tasek Ipoh (185), according to the Department of Environment's haze monitoring website.
Meanwhile, according to the Asean Specialised Meteorological Centre's website, there are five "high confidence" hotspots detected in Peninsular Malaysia - two in Terengganu and Johor, respectively, and one in Kuala Lumpur.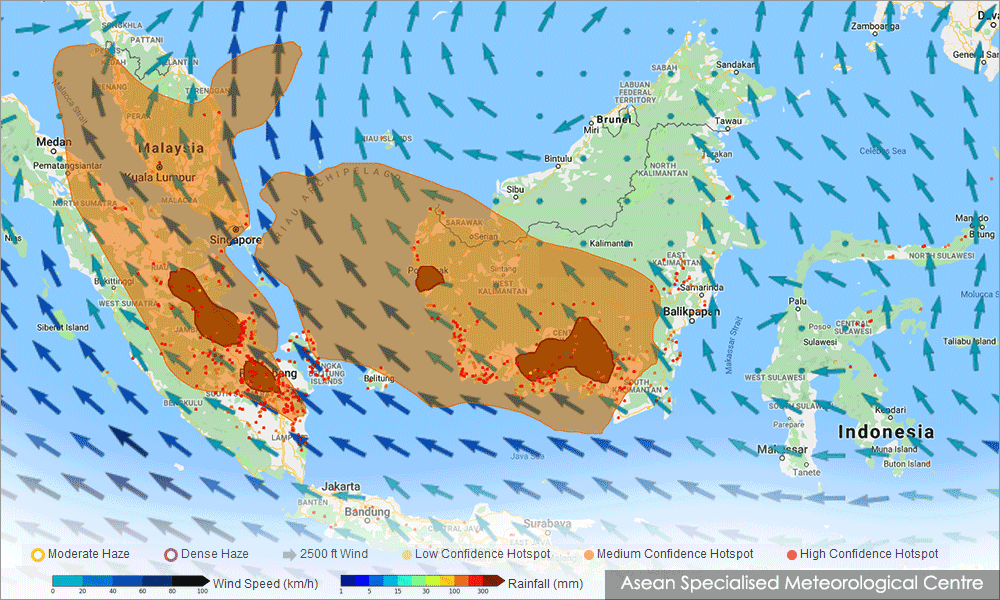 The website also showed that there were 530 hotspots in Sumatra at the time of writing and the numbers were on the rise since Friday. The number of hotspots in Kalimantan had reduced from 465 on Sept 18 to 186 currently.
Indonesia struggles to contain forest fires - many of which the local authorities believe were started deliberately.
Meanwhile, the Singapore F1 Grand Prix is scheduled to go on today, despite the haze.