There are two main things to focus on when seeking a solution to the haze that has been plaguing this region for decades: developing a farming method that does not rely on open burning and enforcing a regional law that deals with the issue.
An Atmospheric Chemistry and Air Pollution expert from Universiti Kebangsaan Malaysia, Prof Mohd Talib Latif Pakar, said the haze that recurs annually between June and September was typically due to slash-and-burn farming.
This year's haze, however, was due to the forests burning in Kalimantan and Sumatera.
According to the Singapore-based Asean Specialised Meteorological Centre (ASMC), the National Oceanic and Atmospheric Administration (NOAA-20) satellite images on Sept 21 showed hotspots increasing to 777 locations in Sumatera and 363 in Kalimantan.
Lackadaisical
Solving this annual problem seemed to have taken a back seat over the past few years because the effects of the annually occurring blight were counteracted by weather phenomena like the El Nino in 2015.
Talib said that in the two years after the El Nino – 2016 and 2017 – the high volume of rainfall had limited the spread of the fire, especially in the peatlands.
The lackadaisical attitude towards actively seeking a solution to the problem of haze has led to a failure in taking pre-emptive measures to prevent or at least regulate open burning. This is despite the burning being reported from earlier this year.
Further compounding the problem are high temperatures and high winds, which caused the fire to spread quickly and uncontrollably.
He said that the authorities should have focused on curbing burning during the hot and dry season.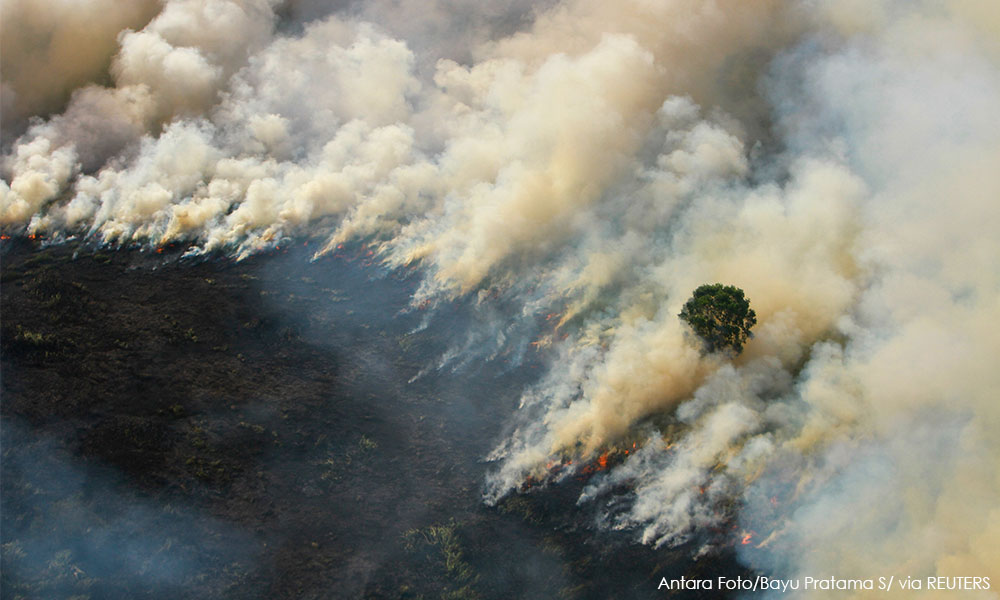 "This should have been done prior to the dry season in Malaysia, when hotspots can be located through satellite images.
"If the preventive measures had been taken earlier, it would have prevented not only the burning but the spreading of the fire to a wider region," he told Bernama when commenting on the haze.
Talib said such measures include educating farmers and plantation companies on the devastating effects of open burning, particularly in areas where such incidences often occur.
An annual affair
The years 1997 and 2015 recorded the worst haze to ever hit the Southeast Asian region, forcing Malaysia to even declare an emergency.
Haze comprises a high volume of organic and inorganic particulate matter that are hazardous to health. These include polyaromatic hydrocarbons and metals like lead, chromium, cadmium, zinc and ferum.
It is not only harmful to the respiratory system but can cost an economy millions of ringgit.
In 2015, for example, Indonesia suffered a loss of around RM140 billion due to the haze while Singapore lost an estimated RM2.4 billion within the same period.
In 1997, the three-month haze that afflicted Malaysia resulted in a loss of RM901 million, particularly in the tourism sector.
Several causes have been identified as contributing to the regular occurrence of haze in the country. These include the burning practices in Indonesia, forest burning and the emission from vehicles and factories.
Farming without burning
Talib said that to this day, it is common practice to burn peatlands for the purpose of fertilisation. However, there are alternative methods to do this without setting agricultural lands or forests on fire.
The biomass in peatlands have been identified as an alternative and renewable source of energy and this can be developed to help improve the economic standing of farmers.
Biomass is fuel developed from agricultural processes like land clearing, planting, harvesting and replanting.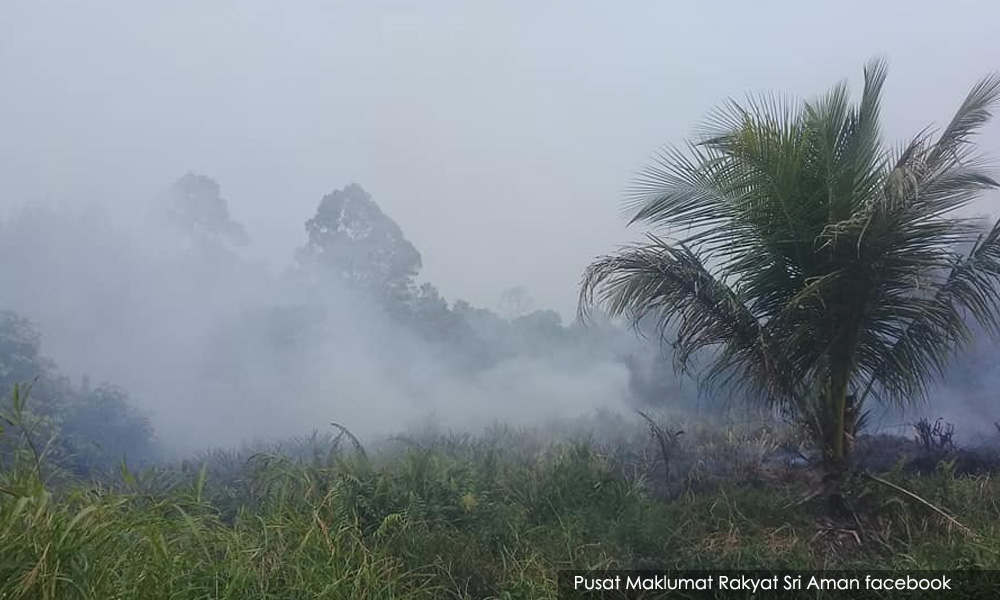 Aside from that, developing biochar technology is also seen as another way to reduce open burning for farming.
Biochar is a charcoal obtained when biomass, such as wood, manure, or leaves, is heated at relatively low temperature in a container with little to no air and is used as a soil amendment.
Unregulated burning
However, Talib acknowledged that the current haze was due to unregulated burning and was as such, difficult to extinguish.
The next step, therefore, should be strictly enforcing a standardised regional law that penalises persons or plantation companies that conduct burning activities in sensitive areas.
In addition to campaigns and enforcing more stringent control over burning activities, regional cooperation should also cover joint research and the usage of a standardised surveillance system and air quality index.
"Asean countries need to work together on this because this open burning contributes to transboundary haze," he said.
The implementation of a transboundary haze law was recently brought up by the Energy, Science, Technology, Environment and Climate Change Minister Yeo Bee Yin, who said that her ministry was awaiting the green light from the cabinet to draft the Transboundary Haze Pollution Act.
Bernama previously reported that in drafting the act, it is suggested that Malaysia look at the example of the Foreign Corrupt Practices Act (FCPA) 1977 which practices transboundary enforcement.
The FCPA applies to any person who has a certain degree of connection to the United States and engages in corrupt practices abroad, as well as to US businesses, foreign corporations trading securities in the US, American nationals, citizens, and residents acting in furtherance of a foreign corrupt practice, whether or not they are physically present in the US.
- Bernama