The government is still negotiating with China to resolve issues pertaining to the Multi-Product Pipeline (MPP) and Trans-Sabah Gas Pipeline (TSGP) projects.
Contractors were paid RM8.3 billion or 88 percent of the total contract value of RM9.3 billion even though only 13 percent of the projects were completed.
Finance Minister Lim Guan Eng said experts from both countries were still negotiating on the matter and any outcome could not be disclosed at the moment as the issues involved national sensitivity.
"The RM8.3 billion (payment) is not only in terms of direct cash, but is also (in terms of borrowings) guaranteed (by the previous government through a 20-year loan) from the Export-Import Bank of China. The whole contract is completely out of control.
"Where in the world you've got a contract and paid based on the timeline basis? Up till now, when I asked (former prime minister) Najib (Abdul Razak) or Umno, they did not explain (on the rationale of the payment method)," he told reporters after officiating the insigHT2019 Medical Travel Market Intelligence Conference in Kuala Lumpur today.
On Prof Jomo Kwame Sundaram's suggestion that it is not too late for the government to cancel the East Coast Rail Link (ECRL) project, Lim (photo) said the issue should be pursued within a wider scope.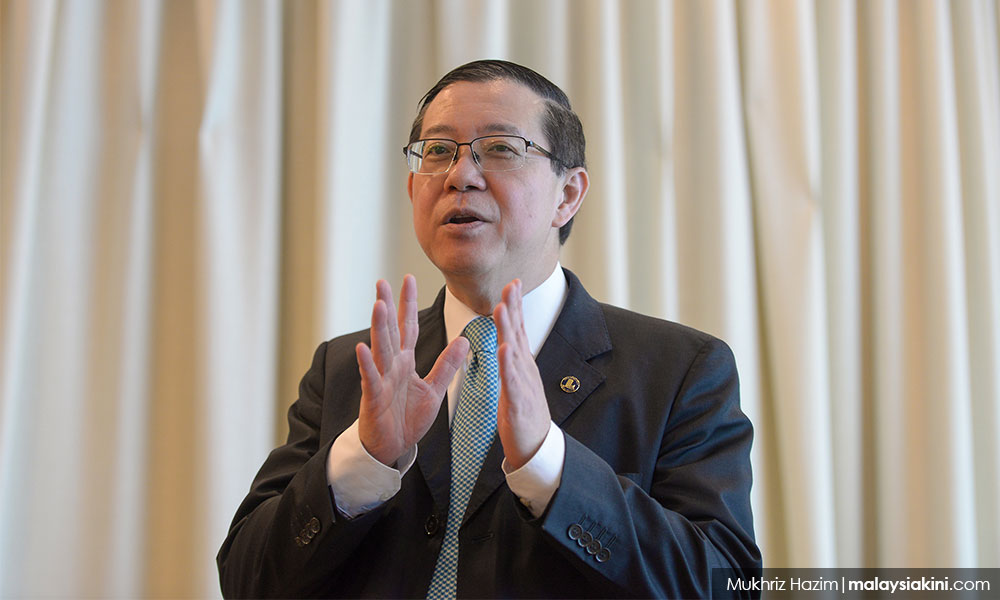 "I'm not in total disagreement with Jomo when he said that the project was linked to the 1MDB scandal, but at the same time, the whole project has been renegotiated with the Chinese government and they have agreed to scale down and renegotiate the price of the contract.
"I think this is a win-win solution that we get. We must also understand that this (ECRL) involves relations between Malaysia and China, which is our largest trading partner. There are a lot of national considerations at stake," he said.
While Jomo's suggestion is reasonable, Lim said the government still needs to look at national strategic consideration, as the ECRL project cost has been reduced by about RM21 billion from the initial cost, while maintaining good relations with China.
Jomo said it is not too late to cancel the ECRL project in the wake of a testimony by a key witness in the ongoing 1MDB trial that the project was mooted to bail out 1MDB.
On Khazanah Research Institute's (KRI) proposal for the government to reevaluate its income categories by introducing new categories of T30, M50 and B20 to effectively reduce income inequality and tackle poverty, Lim said it will be taken into consideration.
"But I think we need to go into details first. If this is to be considered for Budget 2020 presentation, it might be too late, maybe for the 12th Malaysia Plan and beyond, which to me is within a more reasonable period of time," he said.
Lim said this issue needs to be handled in details and in a holistic manner to ensure that the government does not neglect any group.
- Bernama