The Air Pollutant Index (API) reading throughout the country showed improvement as at 8am this morning, with only Johan Setia Klang remaining within the unhealthy category.
All 67 other stations in the country are registering moderate API readings of between 51 and 100.
However, Johan Setia Klang is still in the unhealthy category at 153.
The improved API, which is issued by the Department of Environment (DOE) via the APIMS website, is likely to be due to a shift in wind direction as it is now blowing in a westerly direction.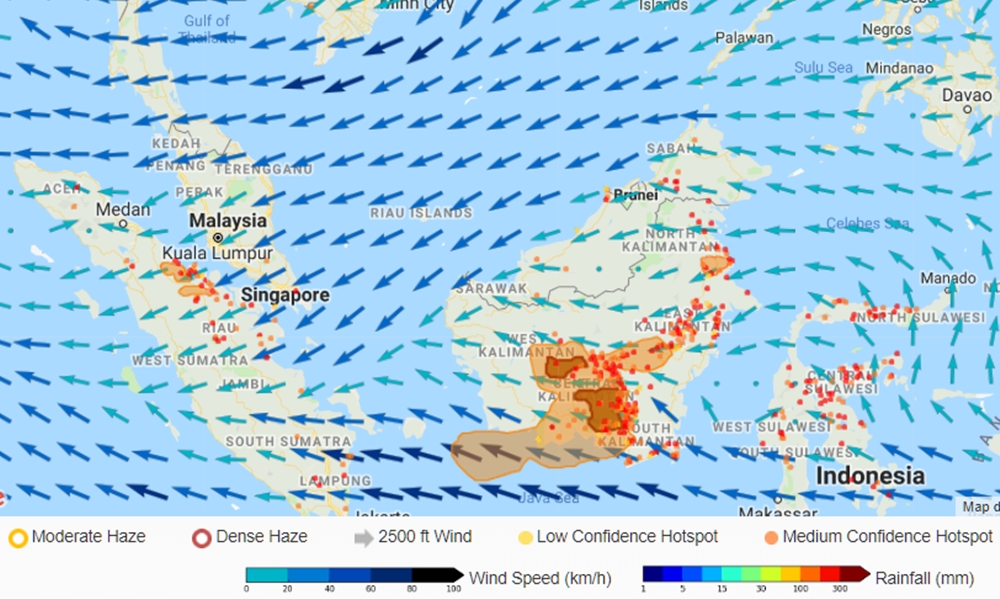 The API reading of between 0 and 50 is categorised as good, 51 up to 100 (moderate), 101 up to 200 (unhealthy), 201 up to 300 (very unhealthy) while 300 and above is categorised as dangerous.
For the latest news on the haze, please go to the DOE website.
Transition phase
The Meteorological Department had last Saturday said that air quality in the country would improve this week with the monsoon transition phase.
However, the department warned of thunderstorms and flash floods during this phase as the southwest monsoon winds down.
This transition period, expected to begin early this week, will go on to November.
"The start of this phase marks the end of the southwest monsoon, which began on May 6.
"During monsoon transitions, the usual weather conditions are thunderstorms, heavy rains and strong winds in a short period of time, especially during the evening and early in the night at many states along the Peninsular west coast and interior, Sabah west coast, as well as the west and central Sarawak," said the department.
It warned of potential flash floods and damage to weak structures.