A small group of environmental activists from Greenpeace held a brief protest outside the Genting's headquarters in Kuala Lumpur today.
The international environmental NGO had previously reported that the company's subsidiaries had allegedly burnt 8,100 ha of oil palm plantation land in Indonesia from 2015 to 2018.
"Tackling forest fires is not Indonesia's responsibility alone," said Greenpeace Malaysia campaigner Heng Kiah Chun in a statement accompanying today's protest.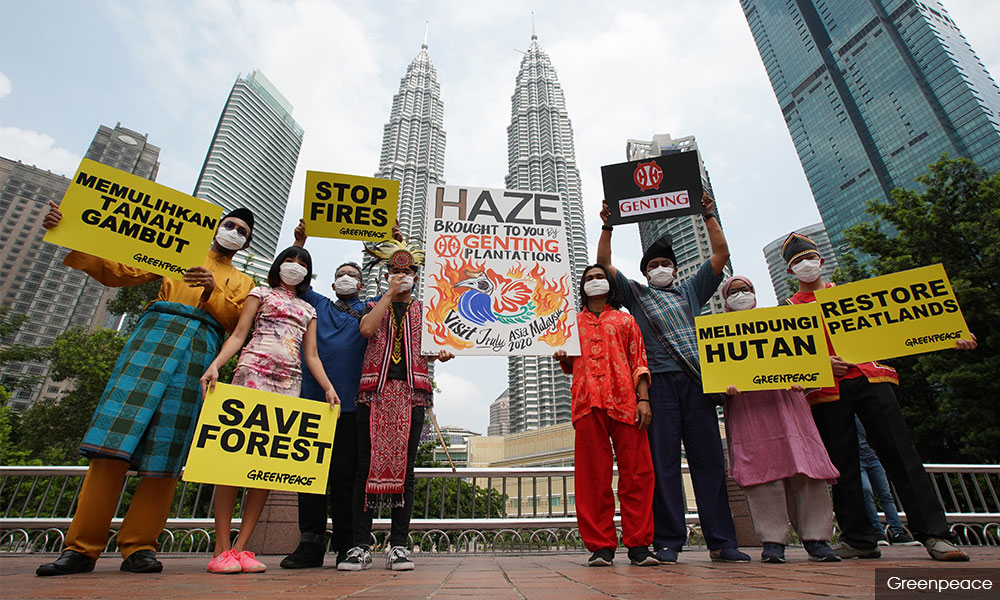 "Both the Malaysian and Indonesian governments need to look at where the fires are burning and why and who is behind them in order to hold the main culprits behind the fires accountable especially now that haze from Indonesia forest fires are spreading beyond the country's boundaries," he said.
The NGO claimed that Genting was allegedly among 12 companies with the most amount of oil palm plantation land in Indonesia that was burnt between 2015 and 2018.
This was based on an analysis conducted by Greenpeace Indonesia, comparing annual "burn scar" maps provided by the Indonesian government and concession data on oil palm plantation companies.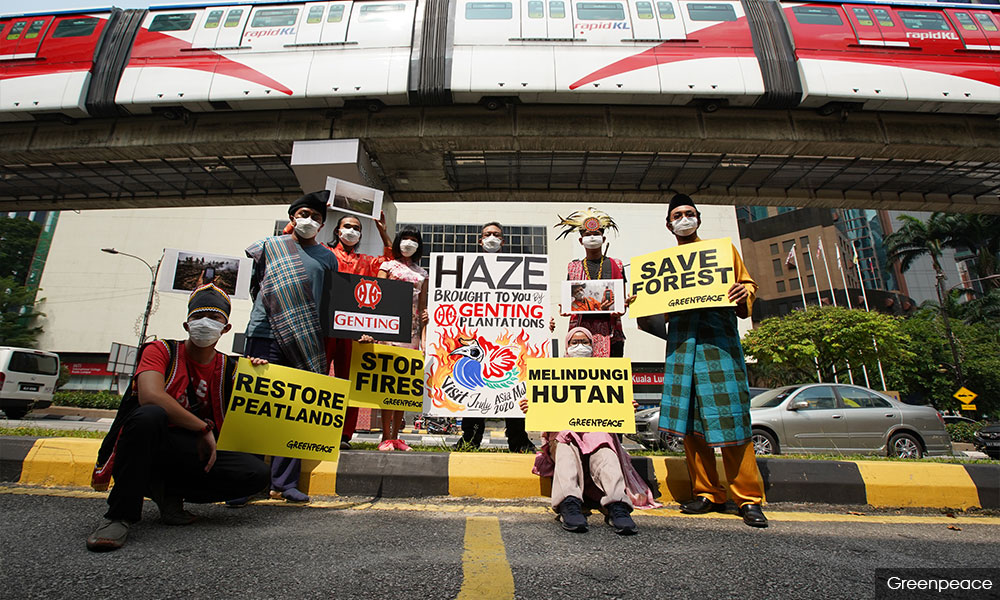 Genting Plantation said it could not comment on the accuracy of Greenpeace's analysis but said that based on maps by Indonesia's Environment and Forestry Ministry, the burnt areas were "generally outside" the concession of its subsdiary Globalindo Agung Lestari.
However, the Roundtable on Sustainable Palm Oil (RSPO) said it was probing Globalindo Agung Lestari over persistently high hotspots in its plantations over the last two weeks.
RSPO is the body which issues regional certification that recognises sustainable oil palm development.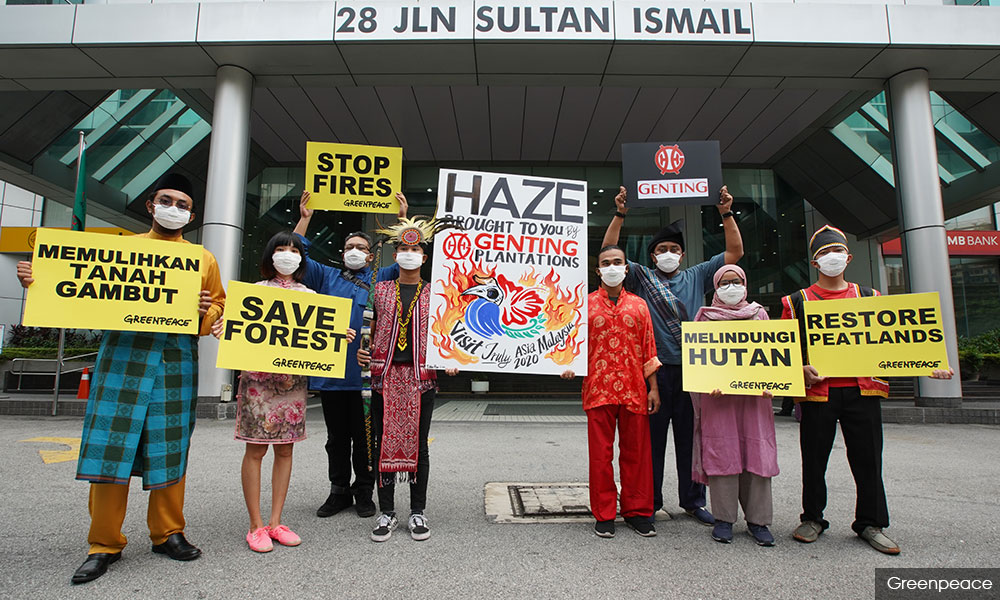 Palm oil is a controversial commodity as oil palm plantations have been blamed for deforestation and for the loss of habitat of endangered species like the orangutan.
This has led to anti-palm oil sentiments, particularly amongst Western countries.
Sustainable certification is meant to assuage concerns over palm oil, proving that growers are managing their plantations responsibly without further harming the environment.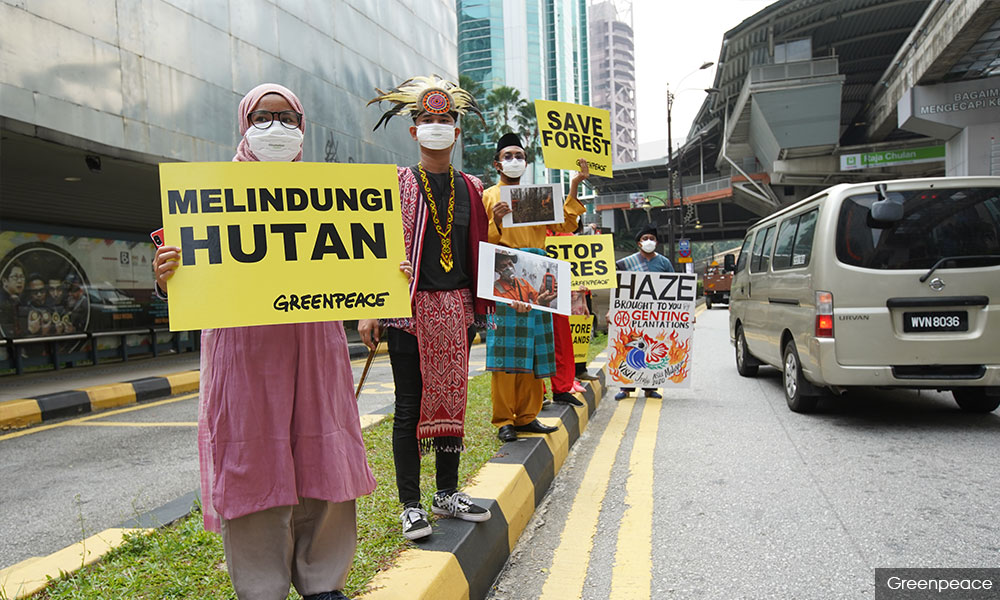 On Sept 13, in response to news that Malaysian companies were allegedly involved in this year's land burning and haze in Indonesia, Primary Industries Minister Teresa Kok had - in the defence of the companies - said that industry players knew that open burning would result in cessation of their certifications in both Indonesia and Malaysia.
Genting was not one of the companies named in prior reports.