COMMENT | Wanita MCA welcomes the announcement by Deputy Prime Minister Dr Wan Azizah Wan Ismail that the government intends to enact a law by 2021 to protect the elderly, and that once the bill is passed, children who neglect, abandon or abuse their elderly parents could be penalised by the law.
This is a positive initiative which we hope, via legislation and implementation, will reduce and even prevent cases of adults taking advantage of public hospitals and nursing homes to dump their parents there for someone else to shoulder the enormous responsibility involved in caring for the elderly, especially those afflicted with dementia, Alzheimer's disease, severe stroke, etc.
Likewise, it is hoped that such a law can help stop cases of adults physically abusing their parents, or throwing them out of the family homes, leaving the latter homeless and sleeping on the streets.
Idealistic as such a law is intended, Wanita MCA holds that when exceptional circumstances permeate, as the examples stated below show, then if a child is accused of abandoning his/her parent(s), it should be adjudicated by the courts. Details of incidents must be clarified first before coercing this law unto the offsprings of the elderly.
Examples of exceptional cases: If a child had been a victim of incest and other forms of child abuse not limited to sexual exploitation and physical abuse, should that child, as an adult, be compelled to upkeep his/her father/mother?
According to police statistics, from the year 2010 to May 2017, there were 1,796 cases of incest reported to the police. Although the statistics did not give a breakdown as to who the perpetrator was exactly (could have been the uncle, brother, grandfather, etc), this figure only tallies the number of victims who plucked up the courage to lodge a report and does not reveal the actual figure of incest victims suffering in silence.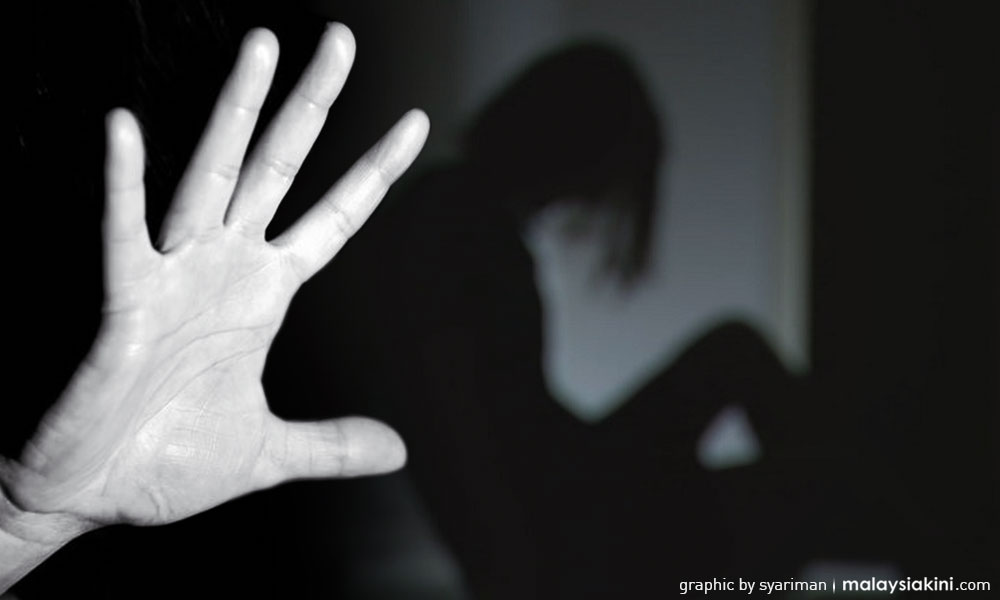 Statistics from the year 2008 by the Social Welfare Department show that out of 2,780 child abuse cases reported, 772 offenders were mothers of the victims, while 494 cases were attributed to fathers of the victims 
Legislators must ponder seriously if sons and daughters, betrayed by trust, would actually desire to look after the parent(s) who raped and/or physically abused them. A lot of counselling (psychologically or spiritually) would be required in the healing and forgiving process.
If the offending parent has been sentenced and served his/her time behind bars, will it still be mandatory for the incest victim, as an adult, to maintain his/her parents still?
If a father or mother had walked out of the relationship/marriage, abandoned his/her children, did not bother to pay alimony to his ex-spouse nor maintain his minor children, should the children, as adults, be likewise be mandated to maintain the tardy parent who suddenly re-emerges in their lives decades later and demands for nursing care and/or monetary upkeep as provided by the soon-to-be enacted law?
Will we see a surge in cases of adults disowning parents?

In cases similar to the difficulties that Ipoh's Indira Gandhi or Seremban's S Deepa are enduring, where her ex-spouse embraced another religion and unilaterally converted their children or kept the minor child separated from the non-converting parent, should the children who remained with the non-converting spouse be forced to maintain an absent parent who switched faith and caused heaps of emotional abuse?
Meanwhile, just as there are isolated cases of parents, grandparents disowning their children and grandchildren, Wanita MCA is concerned that enacting such legislation will see a surge in cases of adults formally taking out legal notices in newspapers to disown their parents to avoid having to care for them.
Thus, before enacting this elderly care law, there are serious issues that must be addressed in-depth and clarified. Wanita MCA hopes that the enactment of any legislation must be fair, just and comprehensive. 
It is important that in the enactment of this law announced by Wan Azizah, nobody will be neglected, that the elderly will be well-taken care of, not merely physically, but with the tender, loving care by their own family members and siblings.
---
HENG SEAI KIE is Wanita MCA chairperson.
The views expressed here are those of the author/contributor and do not necessarily represent the views of Malaysiakini.