Police are currently recording a Puteri Umno leader's statement in connection with controversial remarks she made following an amok case in Bayan Lepas, Penang.
Bukit Aman CID D5 (Prosecution and Legal Division) principal assistant director Mior Faridalatrash Wahid said Puteri Umno vice-chief Nurul Amal Mohd Fauzi (centre, above) was called to give in her statement this morning at 10am.
"We are recording her statement based on her comments about the amok case.
"This is based on a police report lodged in Penang," Mior Faridalathrash said at a press conference this morning.
On Wednesday night, Nurul Amal told a ceramah in Kubang Kerian, Kelantan, about allegations on social media that the man whom police shot dead had run amok after two people allegedly insulted Prophet Muhammad.
"Yesterday, a martyr was laid to rest. Sheikh Mohd Khairil was shot because he went amok in front of two kafirs who insulted the Prophet Muhammad," she was reported as saying by Malaysiakini in her opening remarks at the ceramah organised by Kubang Kerian PAS.
Inspector-General of Police Abdul Hamid Bador (below) has warned irresponsible individuals who spread such false allegations and added that his men in blue would take action against them.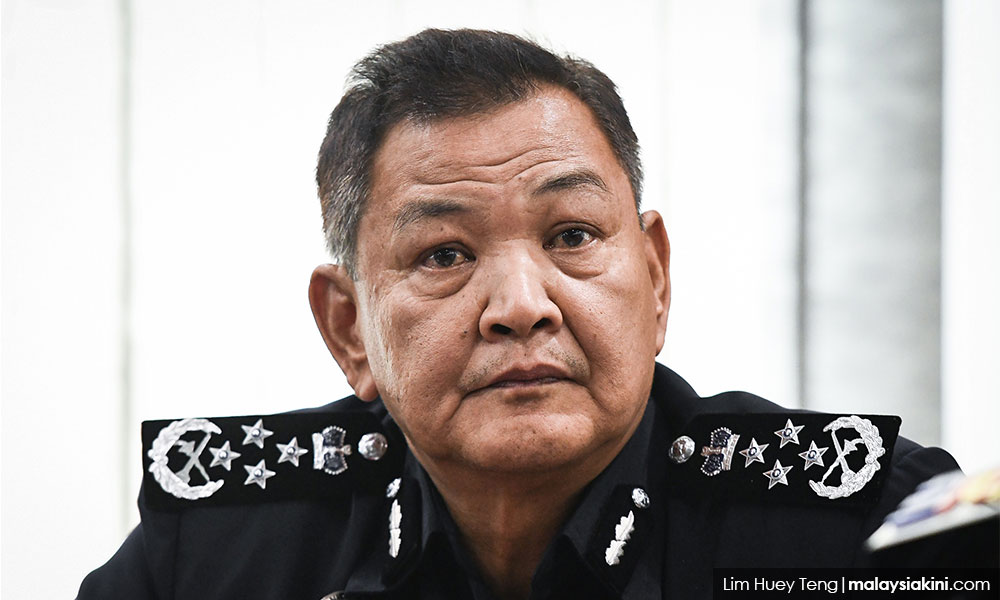 On Monday, police shot dead the 25-year factory worker who ran amok and caused the death of a 47-year old female supervisor and injured a 53-year-old security manager.
Penang police had stated that the suspect is believed to have suffered from depression for several months and had been absent from work for a week.
Meanwhile, Mior Faridalatrash said the three men detained in Kedah and Penang last week for making seditious and racially charged statements over the same case would be released on police bail today.
"We will investigate the matter further," he said, adding that the trio was investigated under the Penal Code for statements conducing to public mischief and the Communications and Multimedia Act for improper use of network facilities or services.