PKR lawmaker Abdullah Sani Abdul Hamid opened fire on Khairuddin Abu Hassan over the latter's remark that he might mount a campaign to prevent Anwar Ibrahim from succeeding Prime Minister Dr Mahathir Mohamad.
Khairuddin, who is a staunch supporter of Mahathir, claimed that Anwar is not suitable for the post and warned that the nation could witness a repeat of the 1998 episode when Mahathir, during his first tenure as prime minister, sacked Anwar as his number two.
In a scathing statement this afternoon, Abdullah asked if Khairuddin was engineering a conspiracy to derail the succession agreement within Pakatan Harapan.
"I wish to remind him to behave like a rational thinking human and relook the consensus in Harapan before making unwise remarks and statements devoid of facts.
"I want to reprimand Khairuddin for his insolence of late. What is your intention?" he asked.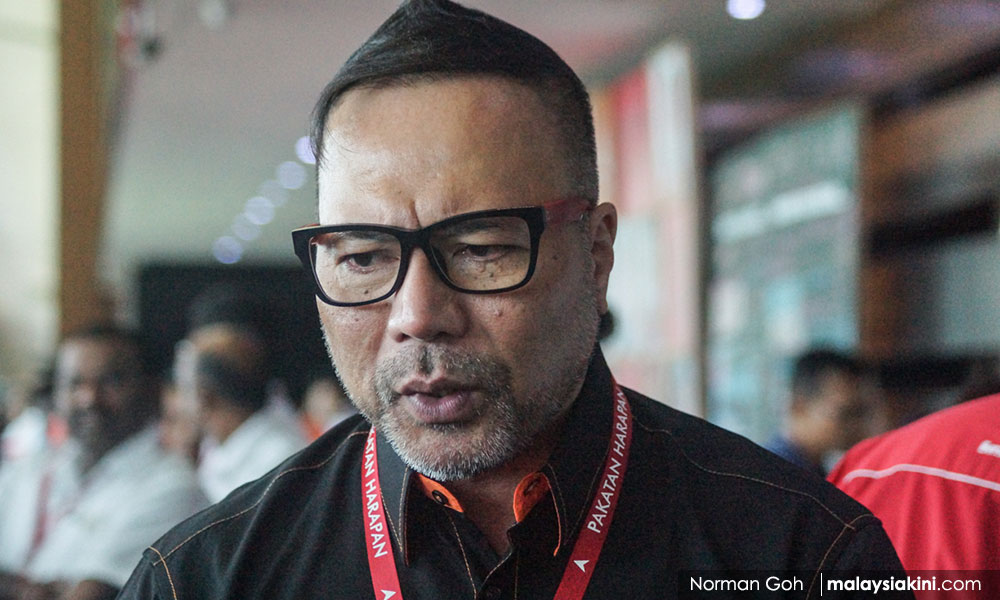 Urging him to repent, Abdullah recalled how Khairuddin (photo) was one of the authors of the infamous book in the late 90s which detailed 50 reasons for Anwar not to become prime minister and that he was close to Mahathir and Daim Zainuddin at the time.
"Is this what he meant when he said the 'dark history of 1998 might be repeated'?" he queried.
He also reminded Khairuddin that he contested in the last general election for the Jasin parliament seat in Malacca under the PKR logo and his authorisation letter was signed by Anwar's wife Dr Wan Azizah Wan Ismail, who was the then PKR president.
Referring to Mahathir's recent remark that he cannot guarantee that his successor would be able to manage the nation well, Abdullah said this was clearly casting aspersions on Anwar's ability.
"This statement gives the impression that there is an intention to violate the consensus in Harapan (for Anwar to succeed him).
"Mahathir should not be concerned, Anwar is the only person with the credibility to fix the economy if Mahathir is unable to do it in the next two years.
"Hasten the transition of power process, there is no need to prolong it for another few years.
"For the past year, there has been no significant economic progress. The claim that Mahathir can bring in foreign investors to drive the economy did not materialise. On the contrary, more and more national assets are being sold off like auctioning meat in a farmer's market," he added.
Khairuddin's statement was in response to PKR founding member Syed Husin Ali accusing Mahathir of delaying the succession agreement after the premier said he would remain in power for a maximum of three years.