The Dewan Rakyat speaker's senior private secretary, Tan Tiong Yih, today lodged a police report against Najib Abdul Razak for sharing an allegedly fake online posting concerning Nga Kor Ming.
In a statement, Tan said the report was lodged at the Ipoh District police headquarters against the former prime minister for accusations Najib made against Nga, who is Perak DAP chief.
Tan was referring to the posting in a Facebook page called "Nga Kor Ming Super Fans Page", which many deemed to be insulting to Selangor ruler Sultan Sharafuddin Idris Shah.
In his report, Tan claimed the posting referred to by Najib was uploaded by a third party who goes by the name 'Yu Xi Wan Yak', which had no purported connection to Nga or DAP.
"The statement given today is to aid police investigations," Tan said in accusing Naib of trying to fan racial sentiments.
He further claimed there were at least three "mirror pages" called "Nga Kor Ming Super Fans" out to destroy the Teluk Intan MP's reputation and that the mirror pages sided with BN.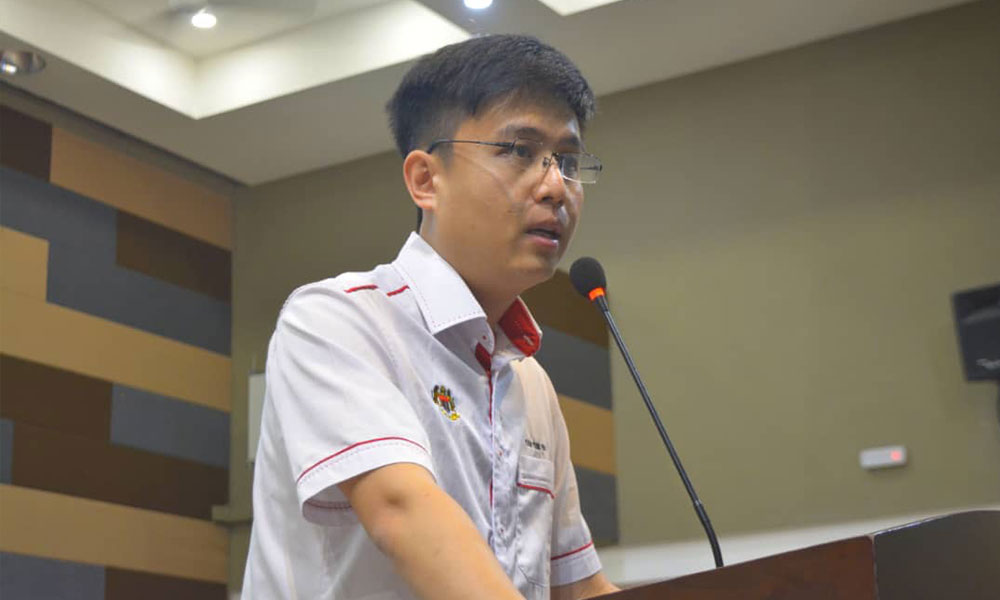 Tan (photo) was today accompanied by several other DAP politicians, including Menglembu assemblyperson Steven Chaw, Keranji assemblyperson Chong Zhe Min and Ipoh City Council member Wong Kar Keat.
A subsequent report with the Malaysian Communications and Multimedia Commission (MCMC) will also be lodged, he added.
Najib had on Sunday taken to Facebook to urge the government to act against Nga, who is also the Dewan Rakyat deputy speaker, for allegedly inciting the Chinese against the sultan.
The posting in question featured an image of the ruler next to a bilingual road sign in Chinese and Bahasa Malaysia.
It alleged it was Sultan Sharafuddin who had decreed bilingual road signs in Shah Alam be removed, and called on Chinese who were displeased to protest in front of the ruler.
Nga has since denied any link he or the DAP had with the Facebook page and urged Najib to apologise for sharing the post.
Najib responded by challenging Nga to lodge a police report on the matter.
Meanwhile, police have stated that they are investigating the page.