Prime Minister Dr Mahathir Mohamad has quoted the words in the Pakatan Harapan manifesto with regard to the promise to abolish tolls.
He said the manifesto did not mention the immediate scrapping of tolls should the coalition come to power but rather cited this as the ultimate objective.
"When I said we did not promise to abolish tolls, I was referring to the manifesto which mentioned 'the government will review toll concession agreements and discussions would be held to secure the best price to take over each concession with the ultimate aim of abolishing toll collection in stages'," he added.
The premier was explaining his remark over the weekend and had attributed the misconception about Harapan's pledge to failing to read the manifesto.
In a statement this afternoon, Mahathir said the government, however, is capable of shouldering the burden of a reduction in toll rates.
"If the private sector is willing to reduce toll rates, their suggestion can be considered," he added.
Mahathir said research showed the government would have to spend tens of billions of ringgit to acquire the concessions and billions more must be spent to maintain the highways.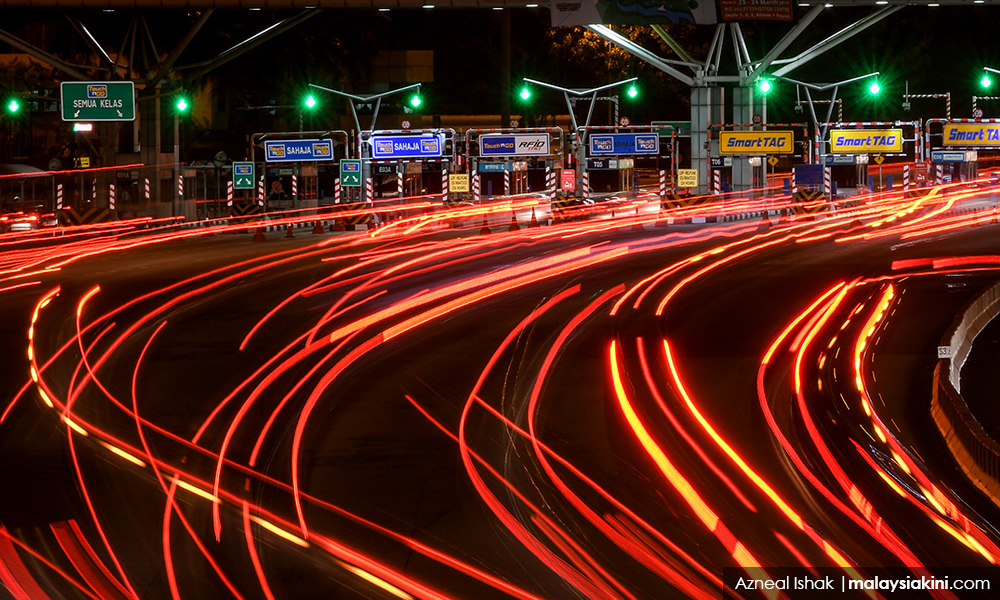 He then reiterated how the government coffers are strained due to the previous administration.
"The previous (BN) government racked up a debt of a trillion ringgit. The debt must be repaid to avoid bankruptcy. Paying interests alone has cost billions.
"When this is paid, government funds would be insufficient for crucial infrastructure development if the burden of acquiring and maintaining toll concessions are added...
"Following research, (it was found) the government would not be able to entertain the public's requests for projects if burdened with the (cost) of (highway) maintenance.
"When in-depth research was done, (it was discovered) that the abolishment of tolls cannot be done immediately... Time is needed to ease the burden of the people with regard to tolls," he added.