PARLIAMENT | BN MPs today made a spirited defence against the repeal of the Anti-Fake News Act 2018 but soon started hurling what they claimed were "fake news" across to government lawmakers in the Dewan Rakyat.
Bung Moktar Radin (BN-Kinabatangan), while debating the Anti-Fake News (Repeal) Bill 2019, spoke out against the planned repeal, emphasising that Internet slander were now widespread.
Mohd Salim Sharif (BN-Jempol) interjected and raised claims that Anwar Ibrahim (Harapan-Port Dickson) had referred to the recent Kongres Maruah Melayu (Malay Dignity Congress) as Kongres Barua Melayu (Malay Lackey Congress), an allegation which he has denied.
"I would like to ask Kinabatangan about the viral news yesterday that Port Dickson had said Kongres Barua Melayu to Tun (Dr Mahathir Mohamad).
"The village folks all know about it. Can action be taken if it is fake news or did it really happen?" he said.
Bung, who appeared amused, then insisted that that particular claim was not fake news.
"That is true. People can make all kinds of speculation about it but I don't want to comment," he said.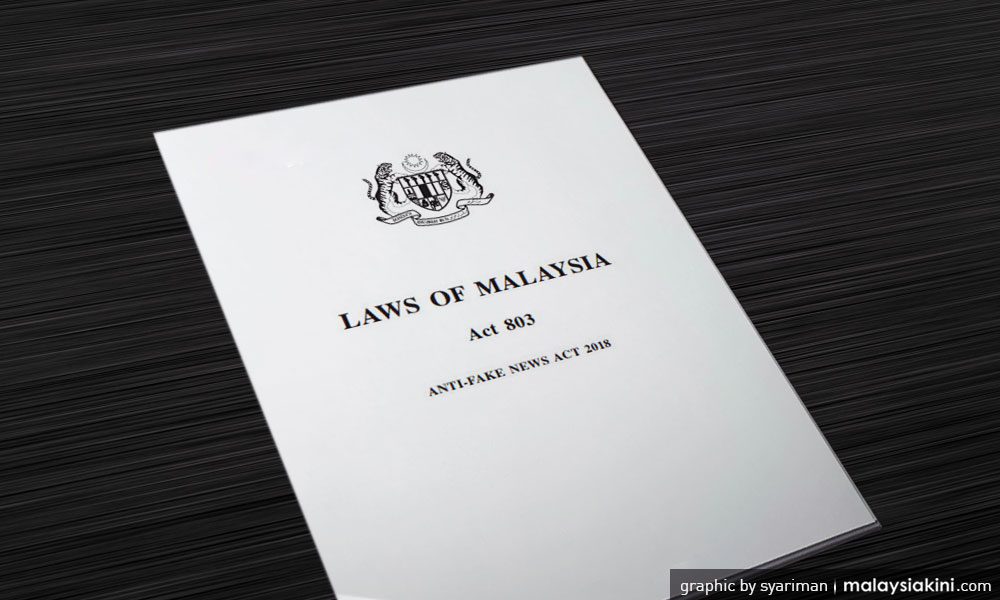 However, when Pang Hok Liong (Harapan-Labis) countered by asking if photographs of Bung in a casino circulated on the Internet were true, Bung immediately stressed that they were fake.
He also warned Pang not to challenge him, calling himself a "warrior who drinks blood".
"That is fake news. If you want to ask about the picture, there are many videos of your leaders that I can show.
"Do you want me to turn them on now? Everyone can see.
"Don't challenge me. You've chosen the wrong person. I am a warrior from Sabah. Don't play with Orang Sungai who drinks blood.

Shahidan Kassim (BN-Arau) then joined in, claiming that Wong Shu Qi (Harapan-Kluang) had likened Jawi to pornography.
"Kluang said Jawi writing is like pornography. Is she a fan of pornography? Is this fake news or true?
"Does YB see Jawi to appear like porno? Does she see me or others appear like pornography?" he asked.
Wong then protested Shahidan's comment, stating that her words were taken out of context and demanded a retraction but Shahidan refused.
Wong had previously pointed out that Jawi text was used to write erotic books in the past to illustrate that the text was not only used for religious purposes.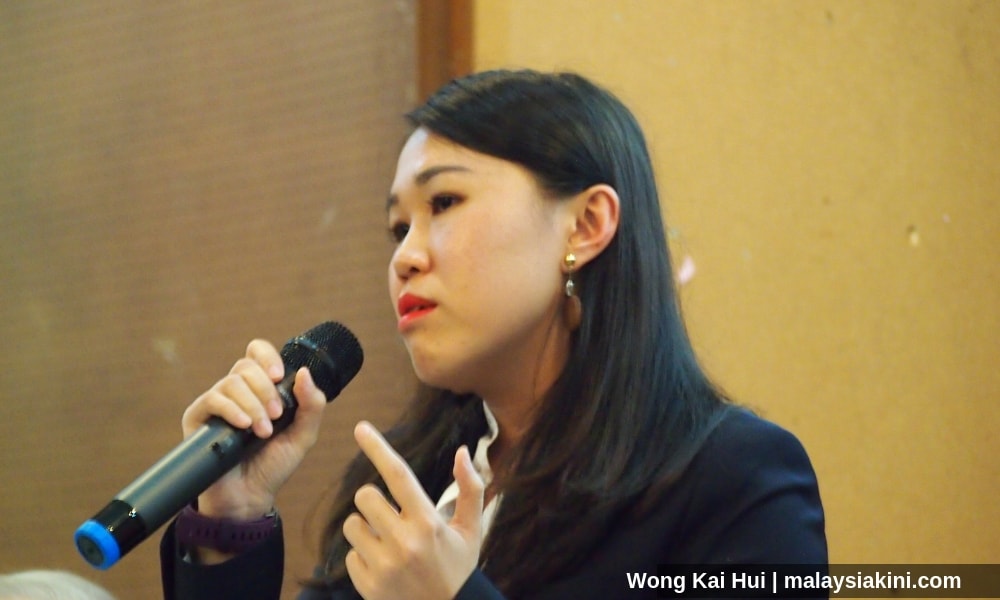 She later said her comment had been taken out of context by those who claimed she likened Jawi to erotica.
With the argument ongoing in the Dewan Rakyat, Speaker Mohamad Ariff Mohd Yusof intervened to remind Bung that his time to debate was running out.
Bung then took over the floor and wrapped up his speech.
The repeal of the Anti-Fake News Act 2018 was approved by the Dewan Rakyat last year in August last year but it was later defeated by the then BN-controlled Dewan Negara.
The repeal has been re-tabled this week. According to parliamentary procedure, if the Dewan Negara rejects a bill originating from the Dewan Rakyat, the Dewan Rakyat can after a year approve it again to become law with or without the Upper House's consent.
The Anti-Fake News Act 2018 was introduced by the previous BN government at the height of the 1MDB scandal which it had tried to cover up.
The new government has struggled with fake news but maintains it can be dealt with under existing laws.
The legislation had raised concern due to its wide-ranging powers including allowing the government to compel any publication to remove reports that are deemed to contain "fake news".