Based on possibly the most complete death penalty statistics ever released to the public, a majority of death row inmates in the country are in on drug trafficking convictions with two-fifths of them being foreign nationals.
Of the 1,281 people on death row as of Feb 2019, 73 percent (935 people) were convicted of trafficking illicit substances under Section 39(b) of the Dangerous Drugs Act 1952 (DDA).
A quarter (320 people) are on death row for murder while the remaining 26 inmates were convicted for crimes related to firearms, robbery and waging war against the monarch.
Most of the inmates are Malaysians (713 people) but foreign nationals make up a significant 44 percent (568 people).
The top three foreign nationalities on death row in Malaysian prisons are Nigerians (21 percent), Indonesians (16 percent) and Iranians (15 percent).
These were among the statistics revealed in Amnesty International's report on the death penalty in Malaysia which was published today. The NGO campaigns for an end to capital punishment worldwide.
Titled "Fatally Flawed: Why Malaysia Must Abolish the Death Penalty", it said it obtained the data from "official sources".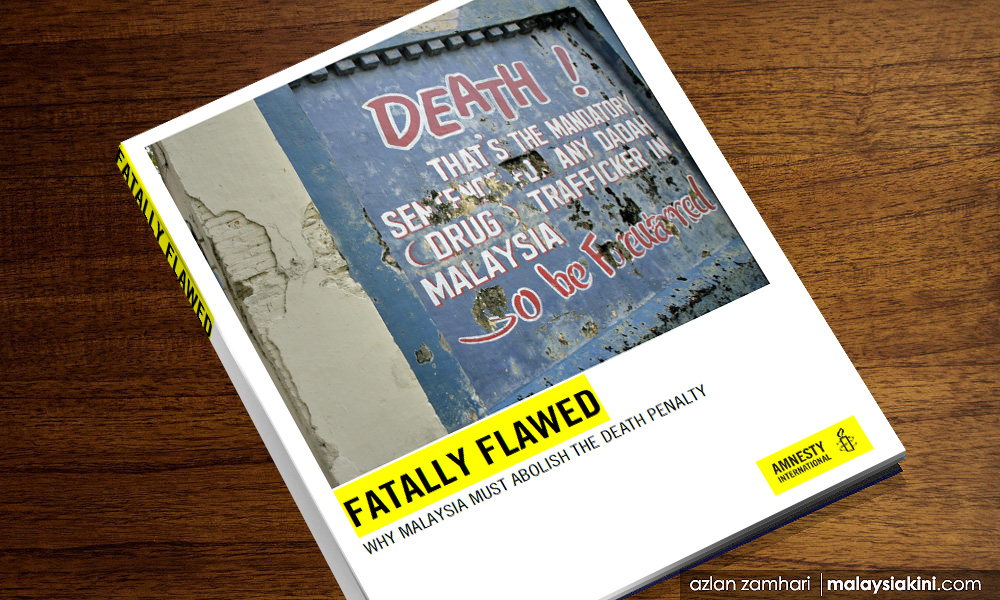 When contacted, Amnesty International Malaysia executive director K Shamini Darshni declined to disclose details except to say the data was from the government and cited a confidentiality pledge.
Putrajaya has long been unwilling to disclose detailed death penalty statistics, often classifying the information as a government secret.
Foreign women on death row
A closer look at the data reveals that a disproportionate number of foreign women are on death row for drug trafficking convictions.
Men make up the bulk (1,140 people) of inmates, split 61:39 between locals and foreign nationals. Women, meanwhile, account for 11 percent (141 people).
Of the 141, almost all (134 people) were convicted of drug trafficking. Ninety percent of this number (121 people) are foreign women.
This is a marked difference from male inmates, where 70 percent are on death row for drug trafficking and the local-foreign ratio for the crime is much less pronounced at 49:51.
According to Amnesty's research into several court cases plus interviews with lawyers and embassy representatives, most foreign women on death row said they had unknowingly become drug mules.
"In most cases, the women said that they were not aware that they were carrying illicit drugs.
"During the trial, some women argued that they were asked to carry a bag containing items for sale such as clothes or shoes, for a person known to them, without obtaining any financial compensation. [...]
"Even those found with drugs tied to their bodies told the police and judges that they were not informed of the content and weight of the drugs found in the packages," the report said.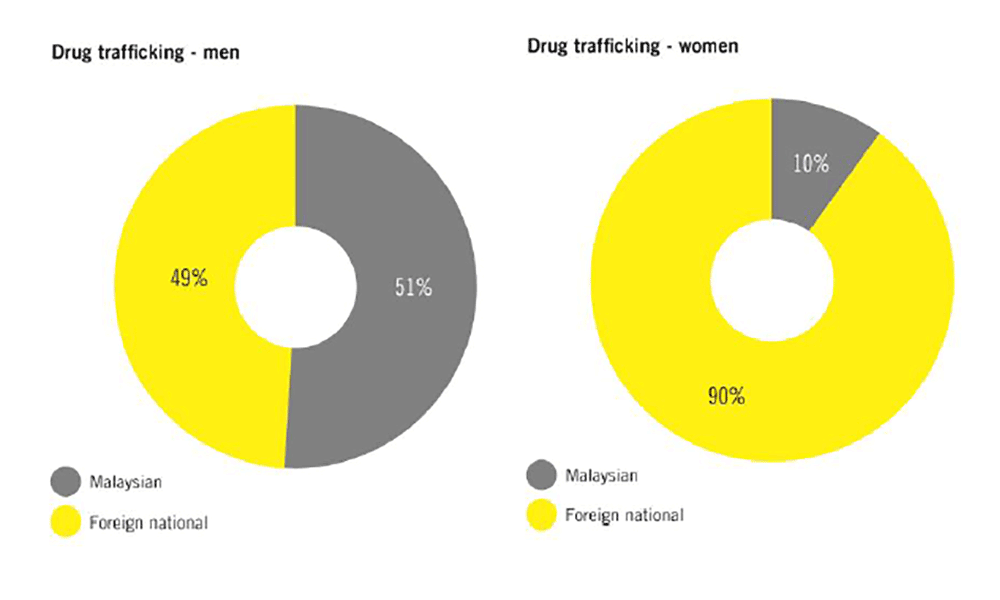 Amnesty stressed that the mandatory death penalty for drug trafficking in Malaysia meant judges could not consider the conditions or reasons put forward by foreign women, or any defendant, in their defence.
The NGO also noted that legal aid mechanisms in the country were insufficient and limited to citizens only.
This provided barriers to representation for underprivileged Malaysians and foreign nationals, proving problematic for those charged for crimes with a mandatory death sentence.
Amnesty urged the government to maintain its moratorium on executions until it abolished the mandatory death penalty for all crimes and commuted existing death sentences to life imprisonment.
"Table legislation to remove the mandatory death penalty for all crimes, including for drug trafficking, and mandate a judicial body, whether existing or established specifically for this aim, to review all cases where people have been sentenced to death, with a view to commuting the death sentences as a matter of urgency," said the report.
It further recommended that all people ought to have access to legal representation in the criminal justice system.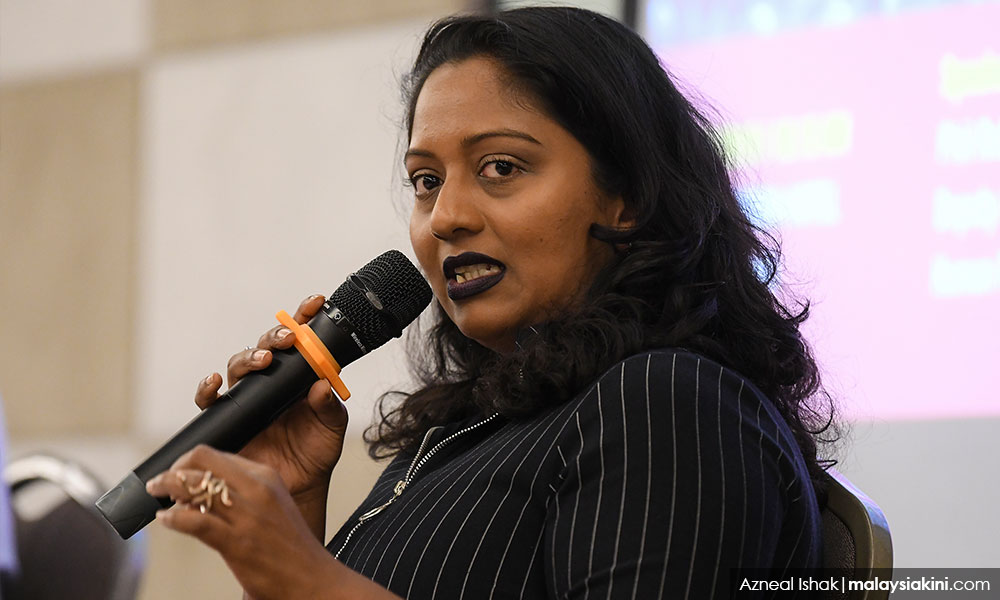 Following objections by victims of crime towards abolishing the death penalty in toto, the Pakatan Harapan government is now looking at replacing the mandatory death penalty for 11 serious criminal offences to allow judicial discretion.
It has since set up a special task force led by immediate past chief justice Richard Malanjum to study alternative penalties for laws carrying mandatory capital punishment.
Today, de facto law minister Liew Vui Keong said he expected to table a bill to abolish the mandatory death penalty in the March 2020 Dewan Rakyat sitting.
Harapan had promised in its GE14 manifesto to abolish the mandatory death penalty.
Additional reporting by Annabelle Lee.