Iskandar Puteri MP Lim Kit Siang has called for the immediate release of DAP assemblypersons P Gunasekaran and G Saminathan who were detained over their alleged links with the Liberation Tigers of Tamil Eelam (LTTE).
The DAP veteran said the pair, arrested under the Security Offences (Special Measures) Act 2012 (Sosma), must be freed or be charged in court to afford them a chance to defend themselves.
Gunasekaran and Saminathan (above) were among seven held under the security law that allows for detention without trial for up to 28 days.
Meanwhile, PAS parliamentarian Mohd Khairuddin Aman Razali welcomed the police crackdown and urged the police to arrest Penang Deputy Chief Minister II P Rasamamy as well.
In a statement this afternoon, Lim wanted the police to face the Parliament Select Committee on Defence and Home Affairs.
"The police should appear before this committee to explain, in general, how the police are to carry out their duties under the Pakatan Harapan government, under the Harapan commitment to an accountable and transparent administration.
"And in particular, on the current arrests and how the police will comply with the Harapan commitment not to abuse their powers under the draconian measures in repressive laws until they are repealed," he added.
Lim said more than a decade had passed since the end of the civil war in Sri Lanka and therefore it is most ridiculous to envisage a revival of the LTTE from Malaysia, and involving DAP leaders.
"For 53 years, DAP has committed itself to a peaceful and non-violent democratic form of political struggle to bring about change, eschewing any violent form of struggle – let alone terrorism.
"I have myself twice been detained under the former Internal Security Act as a threat to national security and it is important that with the change of government, police mentality and strategy with regard to legitimate dissent and what constitutes a threat to national security must accordingly undergo the necessary changes," he added.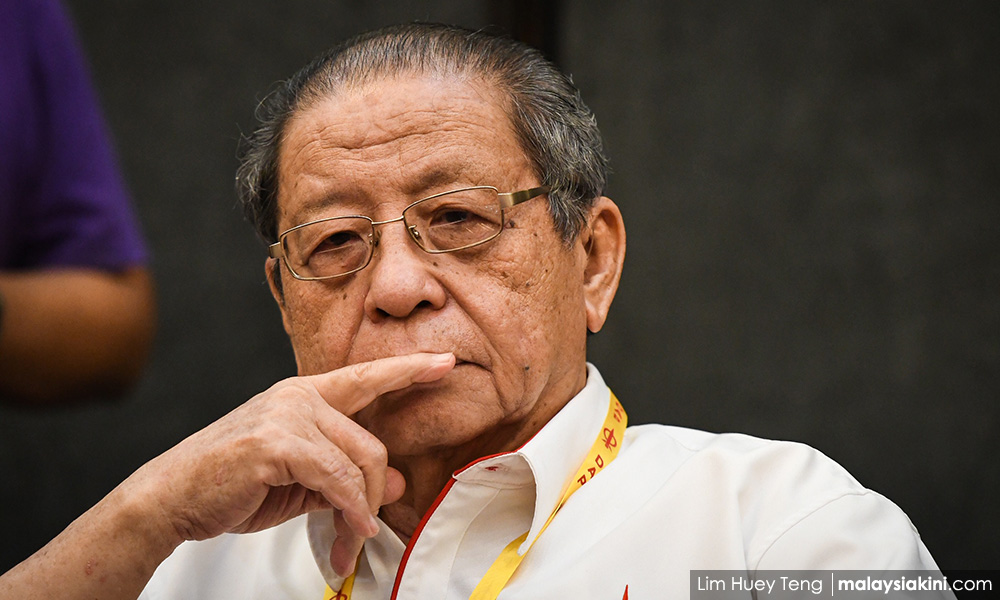 Lim (photo) said this is the reason Harapan pledged to repeal repressive laws, in particular, the draconian provisions in Sosma.
"Until this is done, there must be effective check-and-balance to ensure that the spirit of the Harapan pledge of a 'New Malaysia' is honoured and that there are no abuses of power when the draconian provisions in repressive laws are still in place," he added.
Defending Saminathan and Gunasekaran, Lim said he believes the two are committed to DAP's principles of a peaceful and democratic struggle.
'Probe Ramasamy for inciting non-Malays as well'
Mohd Khairuddin, on the other hand, reiterated PAS' allegation of Ramasamy having links with the LTTE.
The Kuala Nerus MP also cited 20 articles and statements by the DAP leader, which he alleged had incited the Indians and other non-Malays, including on the issue of Muslim preacher Dr Zakir Naik.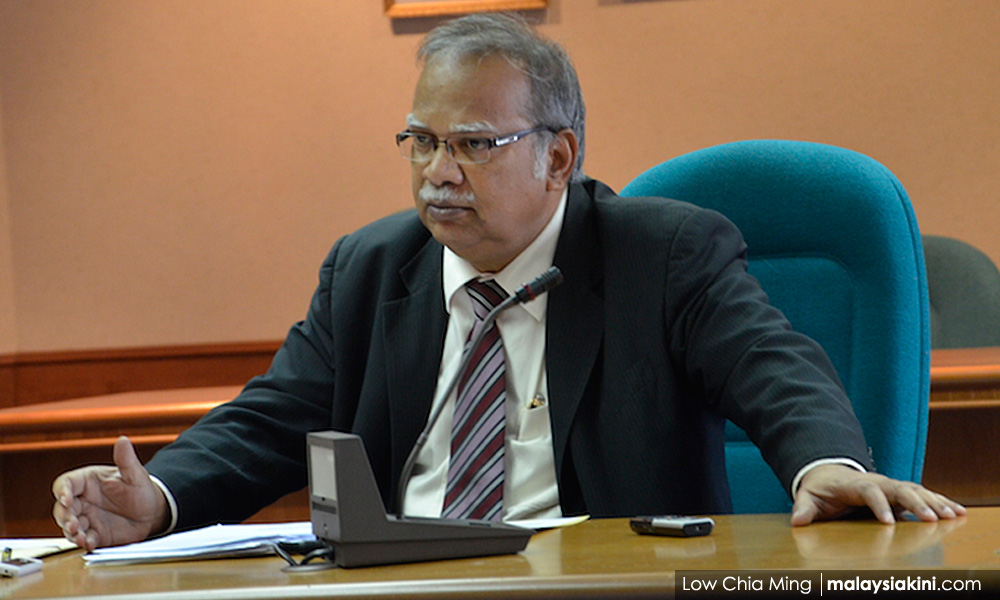 "Apart from investigating him under Sosma, the police can also probe Ramasamy (above) under Section 505 (c) of the Penal Code," he added.
Section 505 (c) states: Whoever makes, publishes or circulates any statement, rumour or report... with intent to incite or which is likely to incite any class or community of persons to commit any offence against any other class or community of persons, shall be punished with imprisonment which may extend to two years or with fine or with both.
The PAS Dewan Ulama also issued a media statement calling on the arrested assemblypersons to resign.
Ramasamy told Malaysiakini yesterday that Saminathan and Gunasekaran might have attended a memorial service for the hundreds of thousands killed during the war in Sri Lanka.
"These are Tamils supporting their brethren in Sri Lanka over the human rights violations. This is not akin to endorsing an armed struggle.
"In fact, I have a soft spot for the Palestinians and Hamas. But Hamas is considered a terrorist organisation in Europe and North America.
"There are some Pakatan Harapan leaders who have close ties with Hamas. So, based on the viewpoint of the Europeans and North Americans, can we consider them as having links with a terrorist organisation?" Ramasamy asked.