The government has clarified the mechanisms for its fuel subsidy program, which covers all citizens who don't own more than two cars and two motorcycles are eligible for the aid.
Aid can be claimed for only one vehicle.
For those who receive the cost of living aid (BSH), they will receive RM30 per month in their accounts if they are car owners and RM12 if they own motorcycles. 
The first payout will be made on April 2020 including backdated payments from January onwards.
Meanwhile, for non-BSH recipients, they will get a "Kad95" which will give them a subsidy of 30 sen per litre. 
This is limited to 100 litres per month for car users and 40 litres for motorcyclists.
Use of the cards will be implemented in stages from the first quarter of 2020.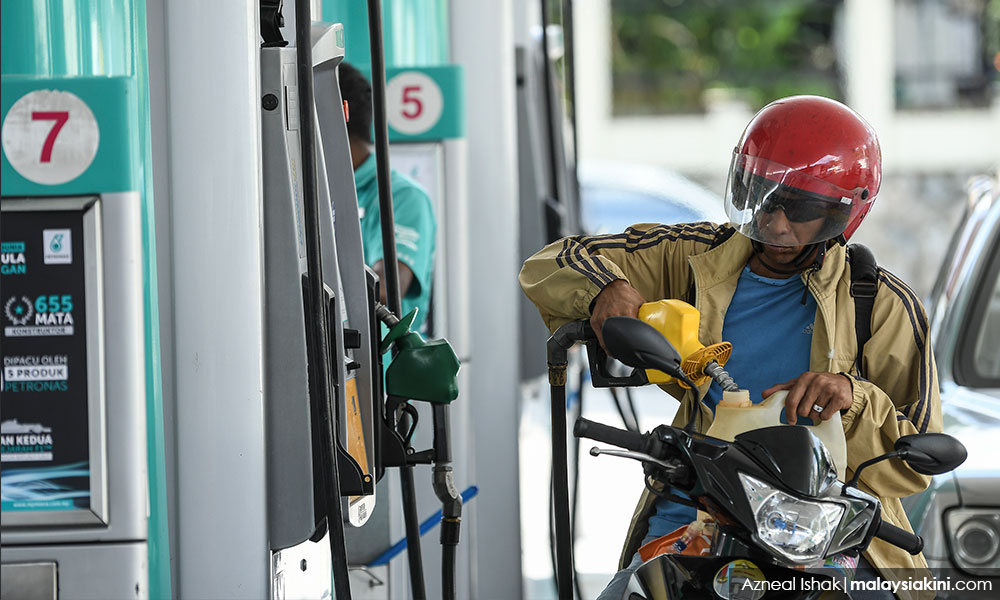 Cars that qualify must be below 1,600cc. Cars above 1,600cc that are more than 10 years old also qualify.
For motorcycles, they must either be below 150cc or above 150cc and older than seven years.
The fuel subsidy will only be made available when the market price for RON95 is above RM2.08.
"No fuel subsidy will be given when the market-determined price falls below RM2.08 per litre," Finance Minister Lim Guan Eng said when tabling Budget 2020 today.
He reiterated the previous announcement that once the fuel subsidy mechanism is in place, the price of RON95 would be gradually floated.
The scheme is only applicable to Peninsular Malaysia as the ceiling price mechanism will still be used for Sabah and Sarawak.
However, Lim said Putrajaya was open to Sabah and Sarawak joining in the targeted subsidy programme if they so desire.