Detained Seremban Jaya state assemblyperson P Gunasekaren has been in the party for 37 years and always supported the party stance that change must be through peaceful and democratic means, not through violence.
Veteran DAP leader Lim Kit Siang said this after a visit to Gunasekaran's family in Kampung Baru Rahang, Seremban today.
"Guna has stood in six elections and has been victorious on three occasions.
I believe he is innocent, and we will give him legal and other forms of support," said Lim.
Gunasekaren was one of seven people arrested on Thursday over their alleged links to the LTTE (Liberation Tigers of Tamil Eelam), with police claiming that the Sri Lankan rebel group was planning an attack on the Sri Lankan High Commission in Malaysia.
Lim also called for an end to draconian laws like the Special Offences (Security Measures) Act (Sosma).
"Sosma should be removed, as was promised by Pakatan Harapan," said Lim, who is Iskandar Puteri MP.
"It's been used wrongly, by people who wanted to hide crimes like 1MDB. Last year after the change of power, we promised transparency and accountability."
He also called on the police force to embrace the spirit of change so that they could carry out their work in an open and transparent manner.
"If the accusations are true, which I don't believe and Guna is involved in terror-related activities, then bring him to court and let him defend himself," said Lim.
"We are committed to defending our country and to change in a peaceful and prosperous direction. That is the commitment of DAP, and is the same for Guna," he said.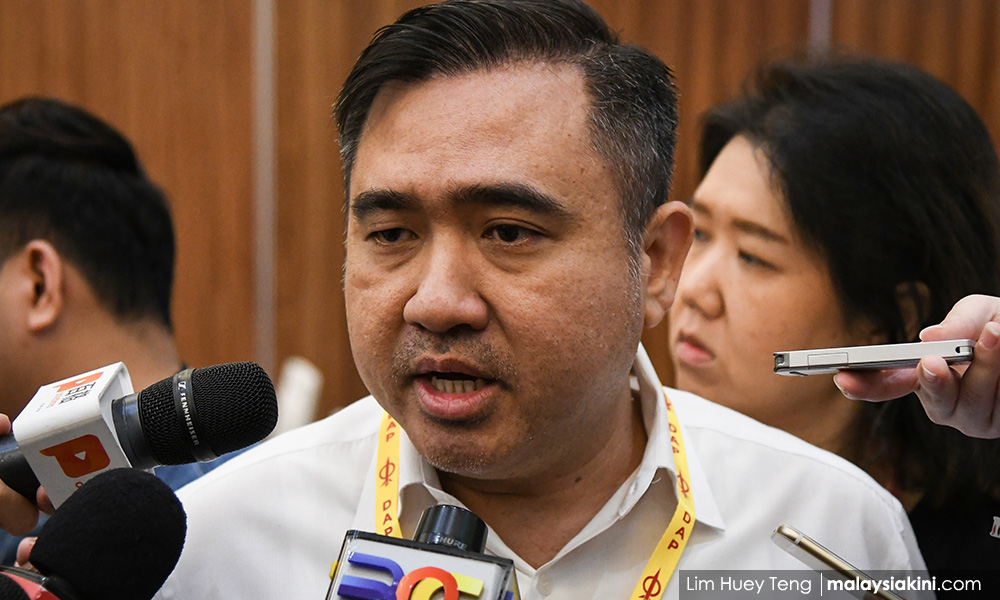 Transport Anthony Loke (above) said "the Guna that I know is very hardworking and sincere grassroots leader committed to serving the people. I think the voters in his constituency will know that very well."

"As far as the investigation goes, we respect the process of the investigation but we also want Guna's rights to be upheld."
Loke called for the investigations to be carried out as quickly as possible, especially as Gunasekaren had medical issues.

"He has a service team that will carry on his work in his absence so there should not be any impact on the area," he added.

Loke confirmed that Gunasekaren had not received any visitation from his family, saying that his lawyers are ready to give advice in accordance with the law.
Asked whether he thought there was a political agenda behind the LTTE-related arrests, Loke said: "We have no information on the second round of arrests so I have no comments on whether it's a political agenda or not.
"DAP respects parliamentary democracy, there is no record of violence in our history.
"We have been detained under ISA, but the record of struggle is that we have never believed in violence and that is proven over 50 years.
"Despite many defeats in the general election, we persevered in the system. Whoever tries to link us to violence has a wicked agenda," he said.