A news organisation in Tamil Nadu, India, has accused Prime Minister Dr Mahathir Mohamad of sowing discord among the different races in Malaysia.
Namnadu TV, whose clip is making the rounds in Malaysia, stated that Mahathir had belittled the Indians in Malaysia by using terms such as "keling" and "foreigners."
In April last year, the prime minister apologised for using the term keling, which is considered derogatory to Indian Malaysians, during a speech despite earlier brushing it off as a common term used in his native Kedah during his childhood.
During the recent Malay Dignity Congress, Mahathir had courted flak when he said the Malays were forced to accept the foreigners in order to achieve independence from the British.
"Of late, the Malaysian prime minister appears fond of causing uneasiness among the races in Malaysia.
"Once again, he courted controversy with the arrests of politicians, who are linked to the Liberation Tigers of Tamil Eelam (LTTE)," said Namnadu TV.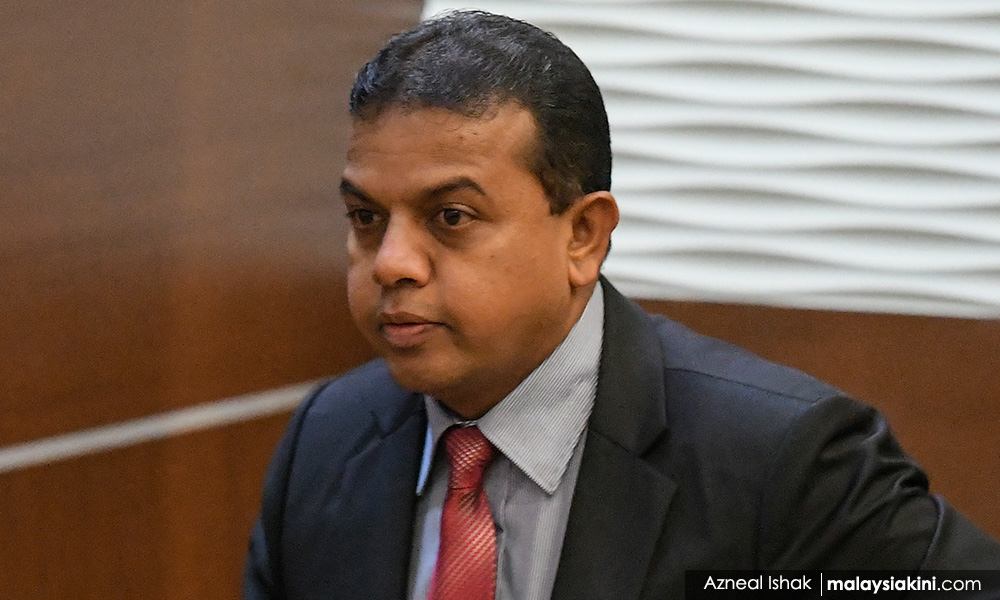 The report also focussed on Bukit Aman Counter-Terrorism division head Ayob Khan's (photo) statement that police are monitoring Tamil Nadu politicians, especially Naam Thamilar party coordinator Seeman Senthamilan, who is a staunch supporter of LTTE.
"We are aware that Seeman has entered (Malaysia) on numerous occasions and is close to LTTE elements in Malaysia...
"If there is a basis, we will appeal to the Immigration Department to bar Seeman from entering Malaysia," he had said.
The Namnadu TV report asked if the police would also investigate other Malaysian leaders who have posed for photographs with Indian politicians who supported LTTE.
The report featured a photograph of PKR president Anwar Ibrahim with Indian politician V Gobalakrishnan, who is popularly known as Vaiko. The latter is a staunch supporter of LTTE.
It is believed that the photograph was taken when Vaiko attended the Tamil language congress in Malaysia in 2014.
"Malaysian police must also explain if Tamil movie celebrities such as Kamal Hassan, Simbhu, R Sarathkumar, Ameer and Kushboo would also be barred from entering Malaysia for taking photographs with Seeman?" asked the report.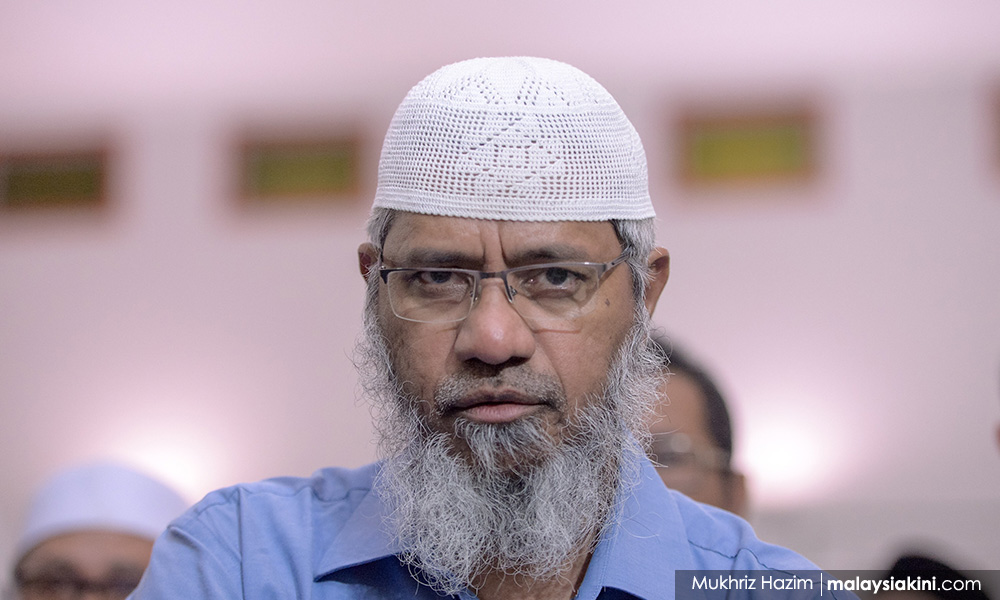 The report also alleged that the move to detain the 12 individuals over their alleged links to LTTE was to divert attention from Muslim preacher Dr Zakir Naik (photo), who is wanted by Indian authorities.
Zakir, who has a Malaysian permanent resident status, has claimed that the allegations of money laundering and inciting hatred were fabricated.
Two DAP assemblypersons were among the 12 detained in connection with their alleged attempts to revive the LTTE.
Police also claimed that one of the suspects had planned to attack the Sri Lankan High Commission in Kuala Lumpur.
The suspects are being held under the Security Offences (Special Measures) Act 2012, which allows for detention without trial for a period of 28 days.
Over the past 24 hours, Mahathir has defended the police crackdown twice, saying that he was briefed on the reasons for the arrests.