Hew Kuan Yau, who authored the controversial comic book 'Belt and Road Initiative (BRI) for Win Winism', has criticised Education Minister Maszlee Malik for banning the book in schools.
The Penang-based Asia Comics and Cultural Museum curator accused the minister of dancing to the tune of former prime minister Najib Abdul Razak.
Venting his frustration on social media, Hew claimed Maszlee "acted as though (he was) being conducted and danced with the wolf".
"I drafted a high-quality comic book and published it in three languages to promote better understanding (about the BRI) among the people," he said.
"To encourage the students to know more about BRI, (we) sent a free copy to every school. There is no such thing as brainwashing the students and instilling communism," he added.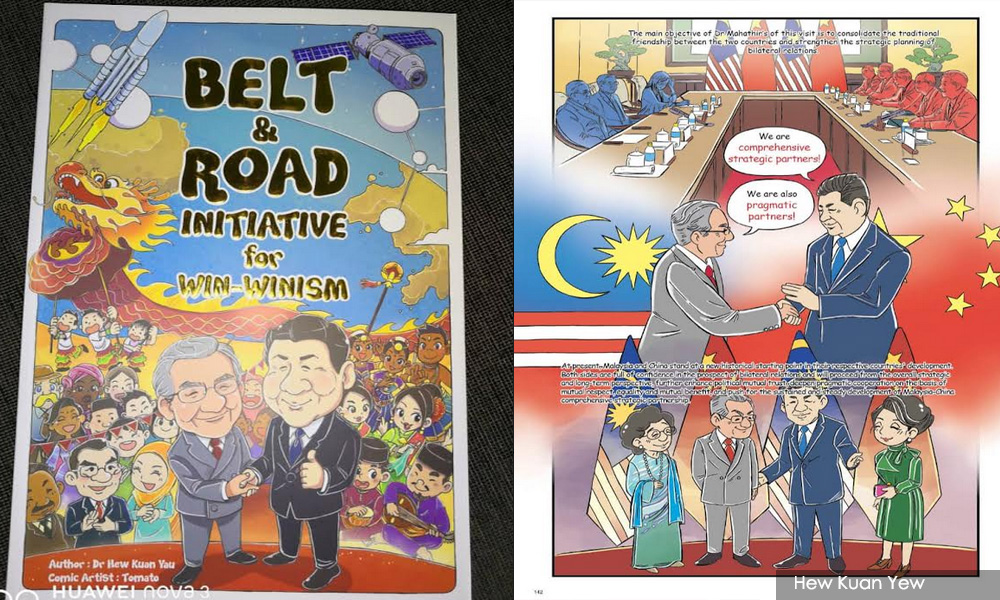 However, the former firebrand DAP politician, known as "Superman", said when Najib harped on the issue and alleged that DAP was threatening the Malays, the minister immediately instructed schools not to accept the comic book.
Hew, who is also the Malaysia-China Business Council chief executive officer, questioned if this was a double standard on Maszlee's part, noting how public universities were allowed to organise the recent Malay Dignity Congress.
"He (Maszlee) condoned universities to be turned into brainwashing spots but bans a comic book from school libraries. This is the education minister I know," he added.
On Wednesday, Najib had asked Maszlee if the Education Ministry had allowed the comic book to be distributed to schools.
Najib alleged that the Asia Comics and Cultural Museum was funded by the Penang government and was spreading propaganda in schools.
He also said the comic had disparaged him and his family, as well as the previous BN government.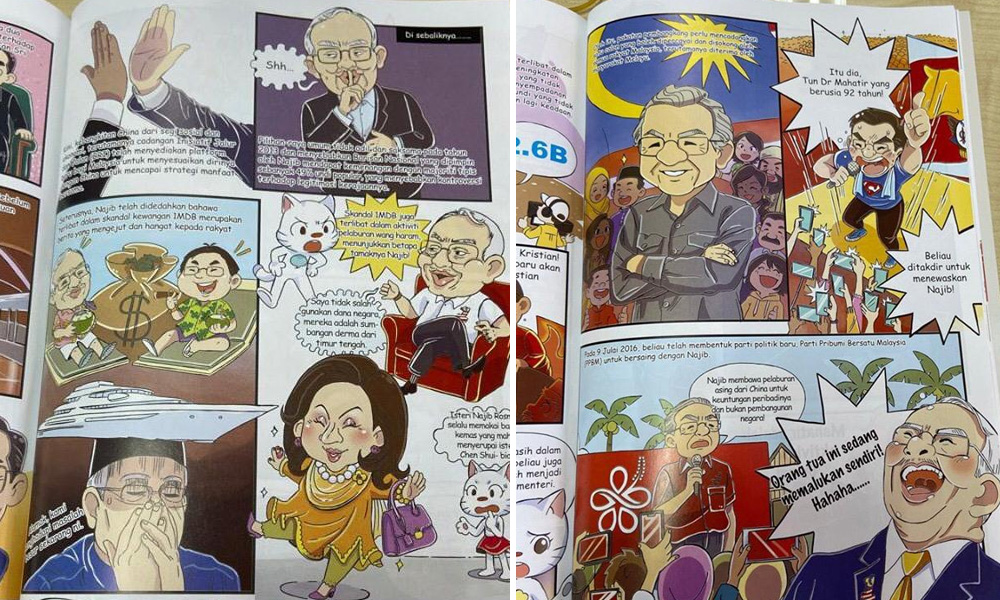 The publication was a collaboration between Hew and local artist Chong Po Ling, popularly known as Tomato.
The Bahasa Malaysia version of the comic book was distributed for free to national and vernacular secondary schools.
Maszlee said there was no permission for the comic book to be distributed in schools.
"The state Education Department and district Education Offices have been instructed to ensure that all schools do not accept and distribute this comic book from any party or provider," the minister said.