PAS wants DAP secretary-general Lim Guan Eng to be investigated over former DAP activist Hew Kuan Yau's comic on the Belt and Road Initiative.
PAS' Kuala Nerus MP Mohd Khairuddin Aman Razali (above) said this is because Lim had written the foreword of the controversial comic.
"I am of the opinion that not only should the author Hew and illustrator Chong Po Ling have their statements recorded (by the authorities), but also Lim who, as the DAP secretary-general, wrote the comic's foreword," he said in a statement.
Khairuddin claimed the comic could cause feelings of enmity and undermine harmony and unity under Section 298A(1) of the Penal Code.
The comic is about Malaysia and China's Belt and Road Initiative (BRI), but its pro-Beijing narrative has courted criticism.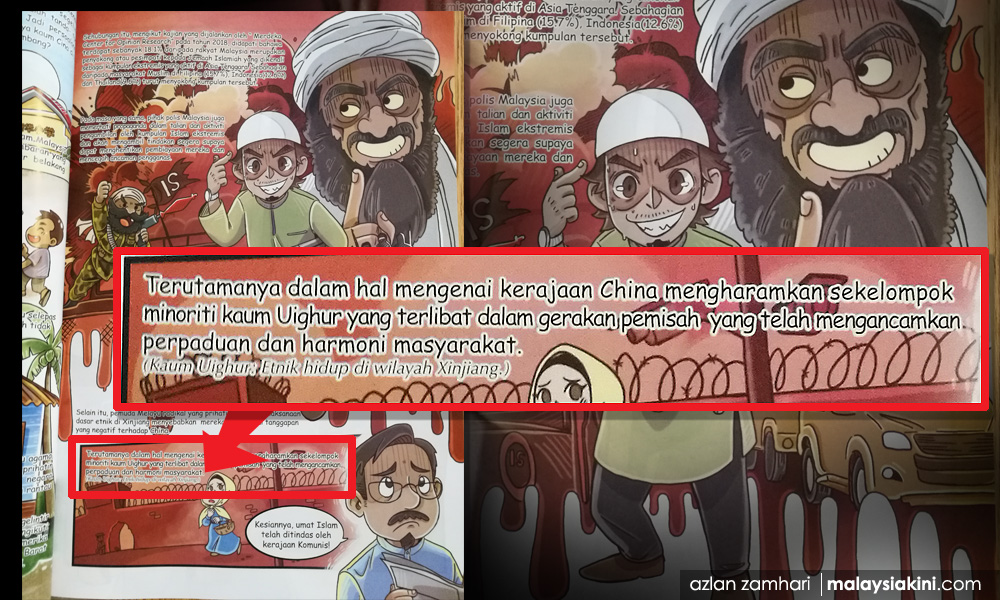 The comic, among others, described Malays sympathetic to the ethnic Uyghurs in China, allegedly being forced by Beijing into re-education camps, as "radicals".
It had been in circulation for some time, but came into the spotlight after the publisher sent them to schools.
Subsequently, the Education Ministry has instructed the comics not to be circulated in schools.
However, the government has not taken the issue as a criminal matter as what PAS is urging.
Khairuddin asked how the DAP could disclaim links to the comic when Lim's foreword said that it had the "full support of the DAP".
He also called on the Home Ministry to ban the comic, and for the police to also investigate those who have come to Hew's defence.
Hew (above) had quit the DAP in July 2016 after sparking controversy with his comment claiming that the South China Sea belonged to China.
China has laid claim to a large part of the South China Sea, including previously undisputed waters such as the Luconia Shoals which is recognised under international law to be within the exclusive economic zone of Malaysia, off the coast of Sarawak.
While no longer officially a DAP member, Hew still maintains a close relationship with the party.
DAP chairperson Tan Kok Wai, who is also the Malaysia-China Business Council (MCBC) chairperson, had in January appointed Hew as the MCBC chief executive officer.
While in the opposition, he was known for his firebrand ceramah, often laced with foul words.
Separately, Home Affairs Deputy Minister Azis Jamman said to reporters in Parliament today that he was not aware of any decisions reached on the comic from his ministry.

"I still do not know the decision on this issue and DAP has also denied that they were involved.

"Let us see what is the result of the investigation," he said.

However, Azis said the distribution of the comic in schools was not appropriate.

"Whatever it is, we wait for a decision from the Education Ministry.

"As for the Home Affairs Ministry, so far I still do not have the full picture or instructions on whether it will be banned.

"I do not know yet, please wait," he said