Malacca Bersatu chief Mohd Redzuan Md Yusof said his party is 100 percent behind state Chief Minister Adly Zahari amid claims of a coup attempt against him.
"Surely 100 percent," he said when asked if Malacca Bersatu supported Adly's (above) leadership.
"The leaders of the Pakatan Harapan component parties always discuss ways to improve governance particularly on our manifesto, most of which have been fulfilled at the state level.
"So what is the reason for there to be a move to change the state government?" he told journalists during a function in Ayer Keroh today.
Asked about his deputy Mohd Rafiq Naizamohideen meeting with Umno assemblypersons recently, Mohd Redzuan (below) said the central leadership has never given mandate to anyone to discuss changing the Malacca government.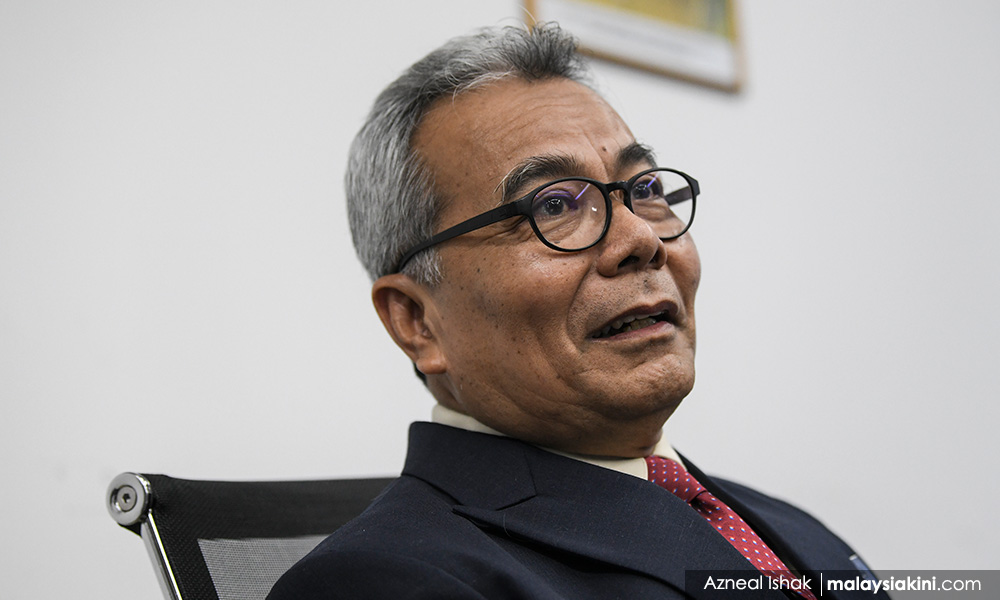 He added that there is nothing wrong if Rafiq had met Umno leaders in his personal capacity for "coffee".
"The central leadership has not given a mandate to anyone, even myself, to meet and discuss the said matter. None at all.
"If he met (with Umno leaders) only for coffee or to exchange opinions, that is an individual right. It does not represent the party.
"That is my opinion if he wants to meet... even I can meet Adly or (former prime minister) Najib Abdul Razak over coffee. It does not mean there is a plot to change the state government," he said.
He added that if there are any such attempts, it would have attracted Prime Minister Dr Mahathir Mohamad's attention. Mahathir is also the Bersatu chairperson.
"If there are such elements, perhaps Mahathir would have asked whether it was true or not. But the reality is there is none.
"It is only talked by people who have vested interest. Perhaps there are attempts to gain support or position," he said.
Yesterday, Rafiq, who is the state exco in charge of industry, trade and investment, admitted that he had met with some Umno assemblyperson but claim it was to talk about developing the state.