Tanjung Piai Bersatu chief Karmaine Sardini has been chosen as Pakatan Harapan's candidate for the Johor parliament seat's by-election.
The 66-year-old's candidacy was announced by Bersatu president Muhyiddin Yassin at an event in Tanjung Piai today.
The businessperson is a Pontian native, and is a well-known local religious figure and has served as an Imam for the Al-Muttaqin Mosque in Johor Bahru, and is also Johor Bersatu's religious bureau chairperson.
In the 14th General Election, Karmaine had contested the Pontian seat, losing to BN's Ahmad Maslan by just 833 votes.
The former teacher at SMK Teluk Kerang also previously worked as an assistant architect with Kuala Lumpur City Hall (DBKL) between 1980 to 2000.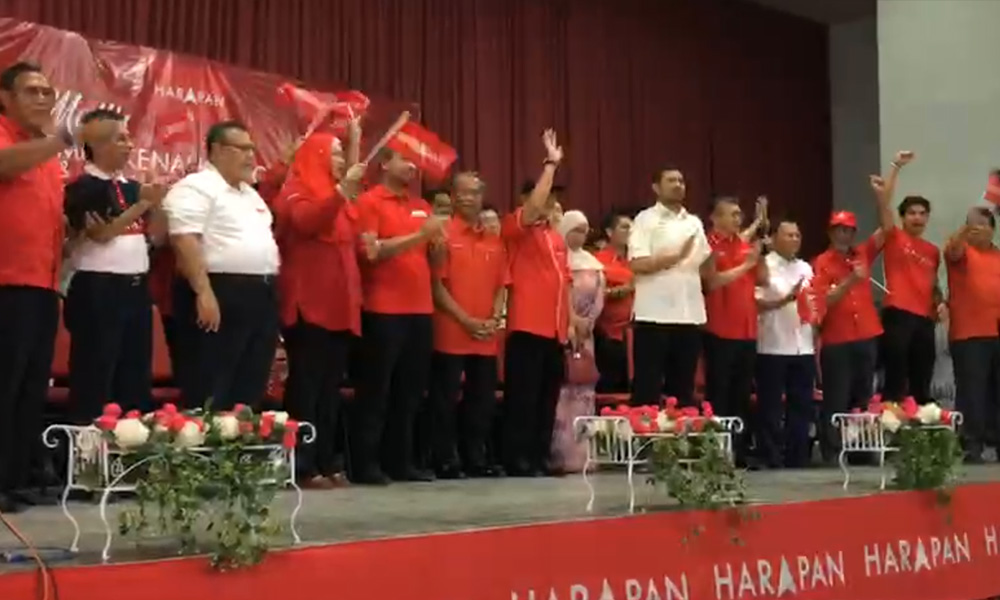 On the political front, the former Umno Tanjung Piai treasurer was credited as one of the main leaders who set up the local Bersatu division.
In announcing Karmaine's candidacy, Muhyiddin outlined five areas of focus including a need to address cost of living issues, improving health care facilities and opening up more job opportunities for local youths.
The Election Commission has set Nov 2 as the nomination day and Nov 16 as the polling day for the parliamentary by-election.
The by-election was triggered after its MP Dr Md Farid Md Rafik, 42, died of heart complications on Sept 21.