Finance Minister Lim Guan Eng has defended the appointment of Pakatan Harapan politicians to government-linked companies (GLCs), stressing that it only happened in a few instances, and not on the national level.
He said this in response to a recent study that highlighted the continuation of political patronage in how defeated Harapan GE14 candidates were now board members of statutory bodies.
Speaking on state broadcaster RTM last night, Lim stressed that GLCs were being run professionally.
"This is a narrative that they wanted to relay to the new government, but if you look at what is being practised, all (GLC) board of directors are professionals [...]
"Even if there are members of the board of directors who are politicians from Harapan, they are only normal members or only active at the state level and not at the national level.
"And there are no elected representatives who are members of GLC board of directors," he said as quoted by Malay Mail.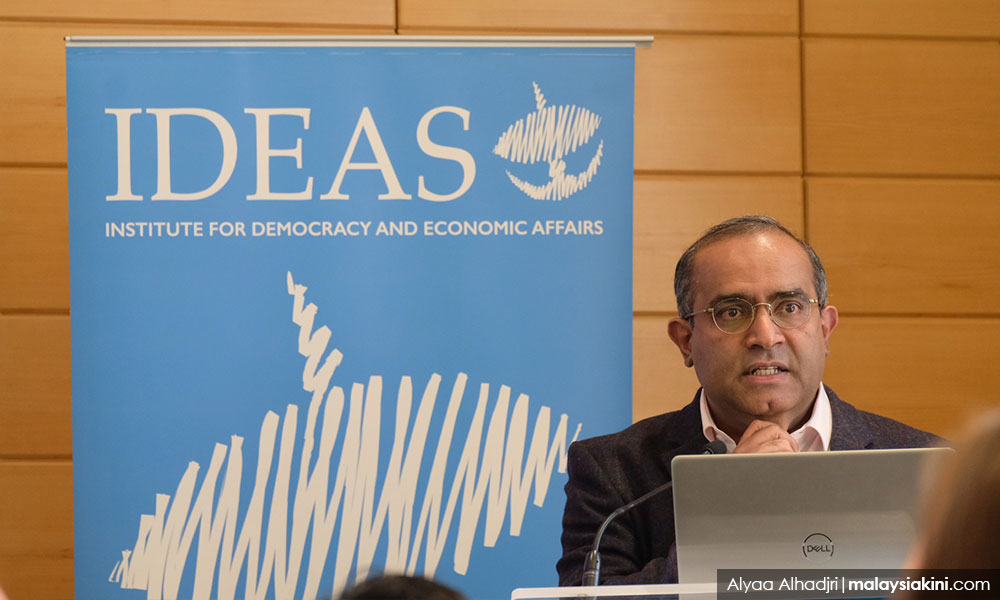 The minister's statement appears to contradict that of political economist Terence Gomez (above). Yesterday, the academic pointed out how Bersatu's Permas assemblyperson Zakaria Mohd Salleh is now on the board of the South East Johore Development Authority (Kejora).
Amanah's Pengkalan Kundar assemblyperson Dr Ismail Salleh is also on the board of Kedah Development Authority (Keda).
Unlike the previous BN government that had installed political appointees to almost all GLCs, Lim stressed during the interview that Harapan was serious about institutional reform.
"There are people who would aggravate the situation by saying that this 10 percent is akin to 100 percent (of positions).
"You can't say that these 10 percent means that we are not committed (to reform), but before this (it was) almost 100 percent," he said.
Gomez presented the "GLC Monitor 2019: State of Play since GE14" report yesterday and listed eight political appointments by Harapan to the Rural and Regional Development Ministry. Five of them were from Bersatu.
He analysed that this would lead to patronage and the use of public funds for political purposes, such as consolidating support among voters in the Malay heartlands.
Gomez noted that these appointments violated Harapan's GE14 manifesto, where it pledged to only appoint professionals to national and state GLC boards, and to not make such choices based on politics (Promise 22).
The Universiti Malaya academic further zoomed in on the re-configuration of GLCs under Prime Minister Dr Mahathir Mohamad, which he said was to benefit his party Bersatu.
Economic Affairs Minister Azmin Ali had dismissed such claims and stressed that the Harapan cabinet works as a team.