Malaysian immigration authorities have detained Mu Sochua, who is the vice-president of the banned opposition Cambodia National Rescue Party (CNRP), according to Reuters.
Quoting sources with direct knowledge of the matter, the report said the detention came ahead of a planned return of exiled CNRP leaders, including Mu Sochua and Sam Rainsy, the party's founder, to Cambodia.
Reuters said the Immigration Department did not immediately respond to questions on this matter.
Meanwhile, Suhakam commissioner Jerald Joseph said the two Cambodian opposition activists are expected to be resettled in another country.
According to him, the duo, one of whom is an asylum seeker, are currently at the Kuala Lumpur International Airport holding centre.
Joseph said officers from Suhakam's complaints division visited the detainees on Tuesday night.
"(The officers) confirmed that (the detainees) are being treated decently, and there is no coercion for them to say or do anything," he was quoted as saying by the Malaysian Insight.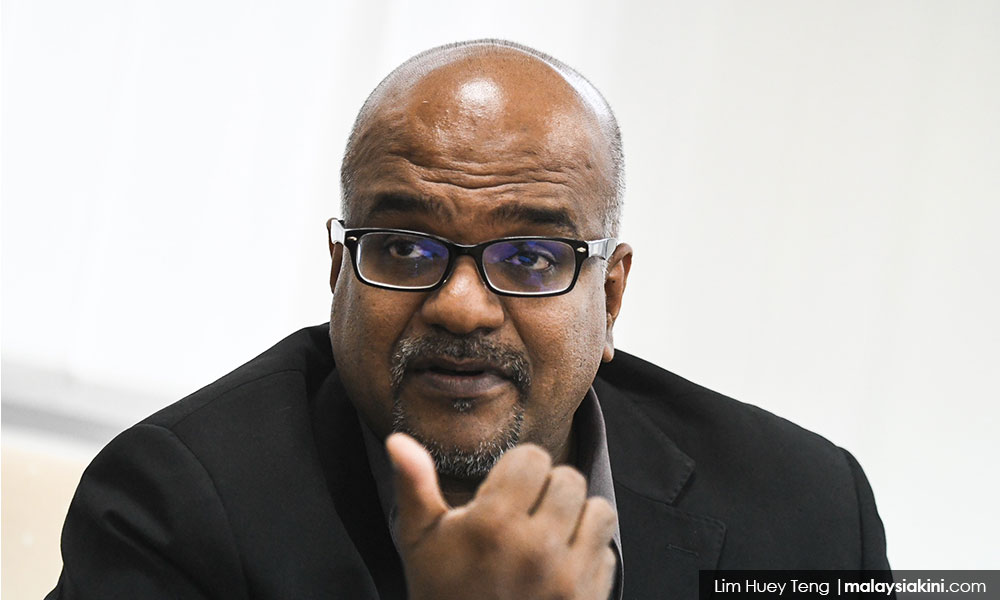 Joseph (photo) hopes the United Nations High Commissioner for Refugees (UNHCR) would find a temporary country for the two soon.
The Asian Forum for Human Rights and Development, meanwhile, condemned the Sochua's arrest and called for her immediate release.
"These acts of intimidation orchestrated by the Cambodian government, with the support of other Asean governments, highlight the collusion among Asean leaders to suppress and harass critics, activists and opposition leaders.
"Malaysia, with the government elected based on an agenda of reform, must stand by its commitment to promote and respect freedom of expression, peaceful assembly and association," the group said in a press release today.
The group noted that the Cambodian ambassador to Indonesia had disrupted Sochua's press conference in Jakarta just yesterday.
Sochua denied entry into Thailand
Yesterday, Malaysian authorities acknowledged that two Cambodian activists were detained on Tuesday.
In late October, Sochua was also denied entry into Thailand.
Cambodia has arrested at least 48 opposition activists this year for allegedly plotting to overthrow the government.
Prime Minister Hun Sen's government deployed troops along its borders in response to Rainsy's announcement of his planned return on Saturday.
Rainsy fled to France in 2015 after he was convicted of criminal defamation. He also faces a five-year prison sentence in a separate case.
The CNRP was outlawed in late 2017 ahead of the national elections, which witnessed Hun Sen's party winning all 125 seats.
After announcing his planned return to Cambodia via Thailand, Rainsy said: "I am prepared to sacrifice my freedom — and even my life — to give democracy a chance, to help ensure freedom for my unfortunate people."
However, Thai Prime Minister Prayuth Chan-ocha said he would block Rainsy's entry into Thailand.