The gov't has yet to decide on the abolition of the Official Secrets Act 1972 (OSA), the Dewan Rakyat was told today.
Deputy Minister in the Prime Minister's Department Mohamed Hanipa Maidin (above) said the gov't was still considering whether to abolish the law, improve it or to retain it, together with the proposed Freedom of Information Act.
"The purpose is for us to strike a balance and to offset...if what is seen as violence or negative elements in the OSA can be reduced.
"The gov't is committed to defending the constitution," he said in reply to a supplementary question from Azalina Othman Said (BN-Pengerang) on the status of the OSA and the Freedom of Information Act.
On July 18, Prime Minister Dr Mahathir Mohamad said the Freedom of Information Act would be drawn up to replace the OSA and a cabinet special committee on anti-corruption had agreed in principle that sufficient time must be given to the process of drawing up the law.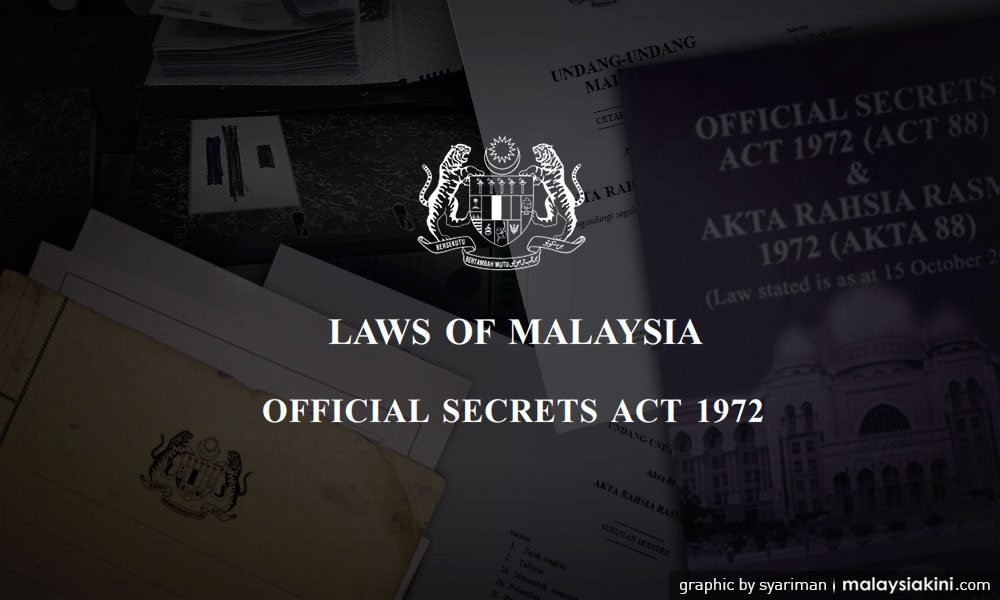 Hanipa said he had no problems with the OSA but the previous gov't had misused it.
"Previously, the OSA was used to protect cruelty, abuse of power, and not to protect confidential information.
"Now we are finding a balance to solve the issue," he said when responding to another supplementary question from Azman Ismail (Pakatan Harapan-Kuala Kedah) on methods to protect sensitive gov't information.
- Bernama