Author and motivational speaker Yvonne Foong, 33, died in her sleep today with her mother by her side.
She had been battling against neurofibromatosis Type 2, which is a rare genetic disorder that causes tumours to grow in the brain, spine and peripheral nerves. She was first diagnosed with the illness when she was 16.
Her death was announced in a Facebook post, which read: "Thank you for your continued support for the Foong family. It is with great sadness to announce the passing of Yvonne Foong Ming Niang, 33 years young, who has gone home to the Lord on 11 November 2019."
According to Star Online, Foong's condition deteriorated after a fall last year which left her bedridden.
In 2005, she received the "Most Outstanding Youth of The Year" award by the Asian Youth Ambassadors.
Foong had also published two books - I Am Not Sick, Just A Bit Unwell and A Life Worth Living. She was also involved in efforts to raise funds and awareness of the disorder.
She had lost her sight in 2016 and her hearing at the age of 19.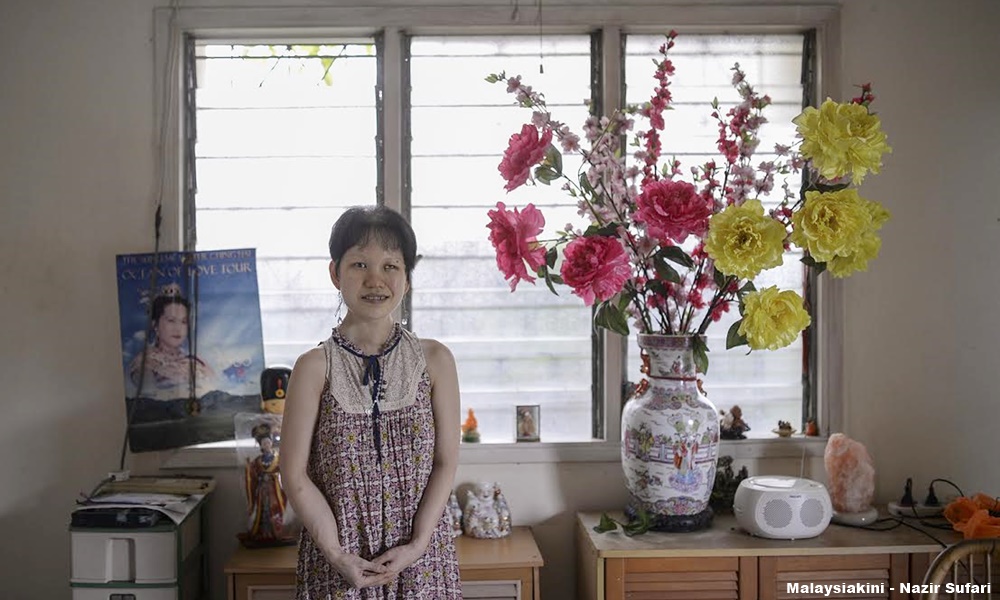 Malaysiakini had interviewed Foong in 2017, where she revealed how her aunt sent her for ballet lessons, figure skating classes and squash lessons in the hope that she would "grow up like a normal child".
Under her aunt's tutelage, Foong's daily life as a child soon became inundated with activities, which she loved.
Through these activities, she said she developed dignity, honour, and a keen sense of self-awareness.
The wake, at 13, Jalan 1/12, PJ Old Town, Petaling Jaya, will be at 8.30pm today and tomorrow. 
The cortege leaves for Nirvana Memorial Park in Shah Alam at 10am on Wednesday.