PKR deputy president Azmin Ali claimed that there is an attempt to prevent him from reprimanding the current party leadership.
He described the move to rescind the invitation to him to officiate the PKR Youth national congress as unprecedented.
"By convention, all political parties provide the space to their deputy presidents to officiate the congress of the Youth and Women's wings. This has been the practice for several years.
"This is not about me, it is about the positions of president and deputy president," he told reporters at the sidelines of an event in Kuala Lumpur today.
Azmin, who is also economic affairs minister, asked if there is a bid to stop him from airing his views during the congress.
"This is an attempt to shut my mouth, to (stop) me from reprimanding the present leadership. The current situation does not bode well for Pakatan Harapan because there are those trying to weaken the party's struggle," he added, without mentioning names.
Azmin is confident there are "hidden hands" behind the move because PKR Youth chief Akmal Nasrullah Mohd Nasir would not have the courage to cancel the invitation on his own accord.
Azmin claimed that he had accepted the invitation before it was rescinded.
Although he did not mention names, it is obvious the minister was referring to PKR president Anwar Ibrahim and his faction.
This faction and those aligned to Azmin have been involved in a protracted feud and even the recent sex video scandal in which he was implicated was linked to this.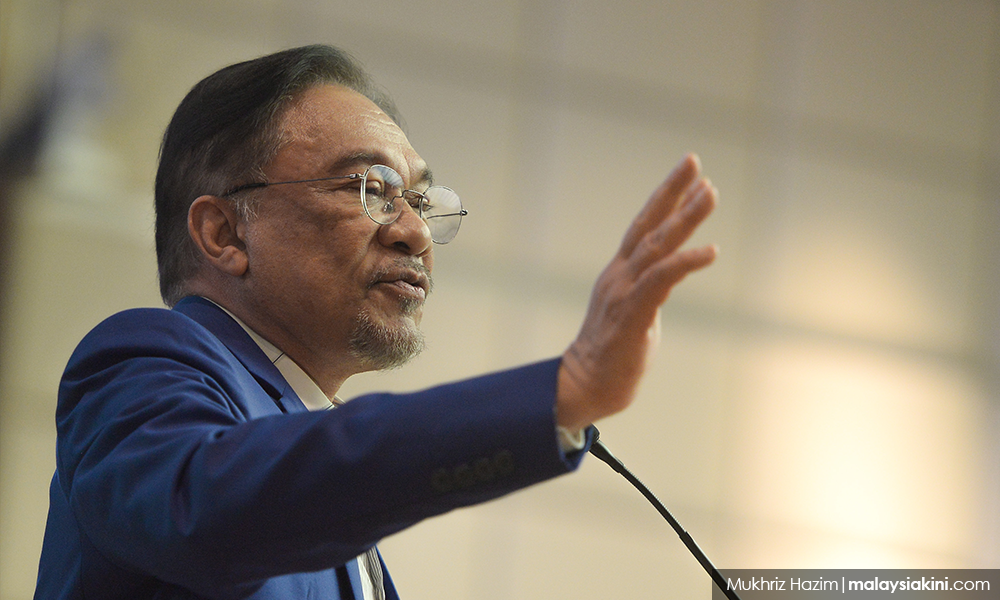 Anwar (above), however, denied any involvement in the matter.
Responding to a question that Akmal wanted to invite Dr Wan Azizah Wan Ismail because Umno Youth invites the deputy prime minister to officiate its congress, Azmin replied: "So in this context, he wants to follow Umno?"
"It's fine. Let the members evaluate their decision. But this is something unhealthy. This is not something which strengthens the party but something which is divisive," he added.
On certain PKR Youth chapters protesting the decision to rescind his invitation, Azmin said: "Then the party must provide clear leadership to strengthen the party. Don't split the party."
Yesterday, Malaysiakini reported that 21 elected PKR Youth national committee members issued a joint statement criticising the move to revoke Azmin's invitation.
His political aide Hilman Idham said Azmin was informed of the cancellation on Oct 22 via a letter from the PKR Youth secretary.
However, Akmal said the decision to break convention was decided by the PKR Youth national leadership during a meeting on Oct 20.
He told Malaysiakini that the leadership decided to invite Wan Azizah to officiate the event because she was the highest-ranking government official within the party.
"There is no sudden change (in the guest of honour). We decided this on Oct 20... There's no problem. We once had a PKR Youth congress officiated by a vice-president before," he said.