The Malaysian Medical Association president Dr N Ganabaskaran said healthcare staff in government hospitals and clinics are risking burnout amid a hiring freeze on civil servants.
Ganabaskaran (photo) said the lack of staff and the government's refusal to initiate new hirings are putting a strain on the current staff.
"We can see the increase in workload and encounters.
"There is an urgent need to ensure the welfare of the staff is cared for to relieve the burnout seen amongst the senior staff," he told Malaysiakini.
The government has frozen the hiring of new civil servants to cope with spiralling emolument cost and overlaps in the government departments.
However, it is a different picture in public hospitals and clinics compared to the regular bureaucracy where there is a chronic shortage of staff.
Government healthcare staff are considered civil servants.
Deputy Health Minister Lee Boon Chye had on Nov 12 proposed that the hiring freeze is lifted for the public healthcare system.
Ganabaskaran said doctors and medical officers make up 80 percent of the Health Ministry's workforce.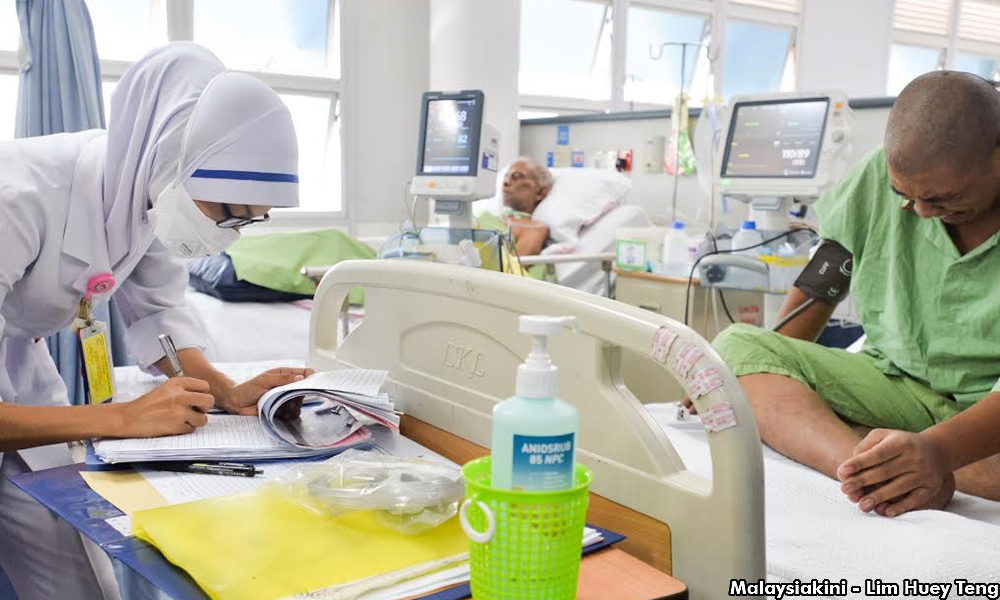 He added the shortages are especially bad in hospital and clinics located in the interiors.
"Our stand is clear, we need the positions to be made available to provide better service to the public while ensuring that the current staff are not burnt-out and spent from overstretching themselves to meet the shortfalls in staffing.
"It is reaching a critical point and tired healthcare staff would certainly carry the risk of making more errors in care, affecting patient safety," he said.
Ironically, medical graduates are finding it hard to get jobs as the government has limited capacity to provide housemanship.
Ganabaskaran warned that the public healthcare system is at risk of losing a generation of young doctors.
"This is a loss of half a generation of doctors and many of which would have great potential if given the chance.

"We will then see a flood of these junior doctors entering the private sector and may see an upsurge in telehealth and uber healthcare," he said.
Trying to cope with the limited resources, the government is mulling telehealth services where patients can seek medical advice from doctors remotely through the internet.
However, Ganabaskaran is cautious about the approach.
"We are cautious about telehealth as the impression is still without actually seeing the patient, any medical advice given would still be guesswork at best," he said.